Are Resource Codes Helpful In a Turnaround Schedule? Yes!
Often on a Turnaround, or any large project, you need to report resource availability and requirements in your schedule by Craft (trade) and Company. But often, that's not how the resource dictionary hierarchy is set up. How do we solve this problem? Well, an easy solution to the reporting requirement is using resource codes.
The screenshots below are from P6 Client.
In your resource dictionary, your current project resources may look something like this: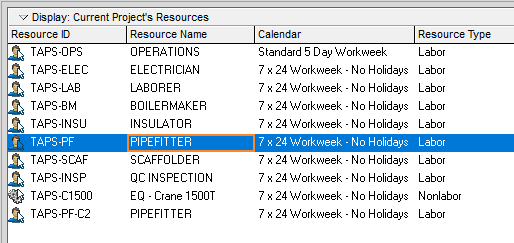 The resource hierarchy does not specifically reflect craft/company other than as a subset of elements, but that's fine as it does not have to.
You can easily create layouts or reports capable of rolling up the resources by craft/company by simply assigning a couple of resource codes; one code for craft and one for company.

With the correct codes assigned to the resources used in our projects, we can view the resource profile rolled up by craft, then company. In this example, we're just looking at a small file sample, but multiple project resource profiles can be rolled up in a similar manner.
Assigning resource codes allows use of these codes not only in the resource profile, but the resource assignments screen, tabular reports, and tracking layouts. Let's have a look at the resource profile below.
From the left display bar in the resource profile window click, Group and Sort By and then Customize (below).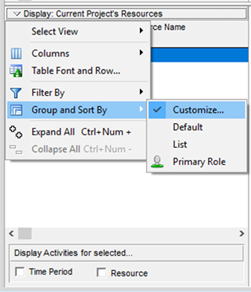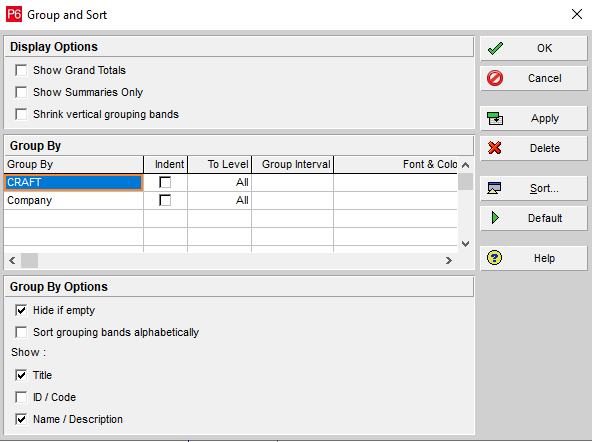 In the Group and Sort dialogue box, the CRAFT and Company codes have been entered in the Group By section (above).
In the example below, the High Level Roll Up for Pipefitters combines the Pipefitter availability and requirement in the schedule.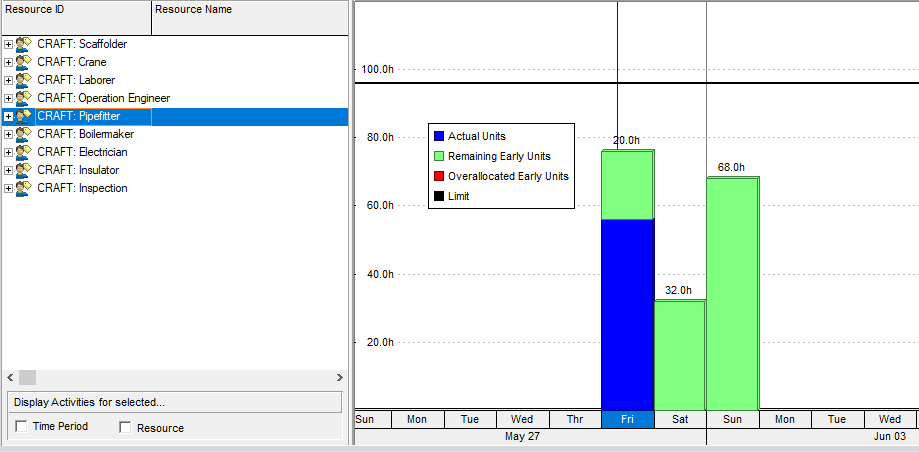 To view the details one level down, click the '+' beside Pipefitter (above).
The Pipefitter group now displays the companies and resources being rolled up (below).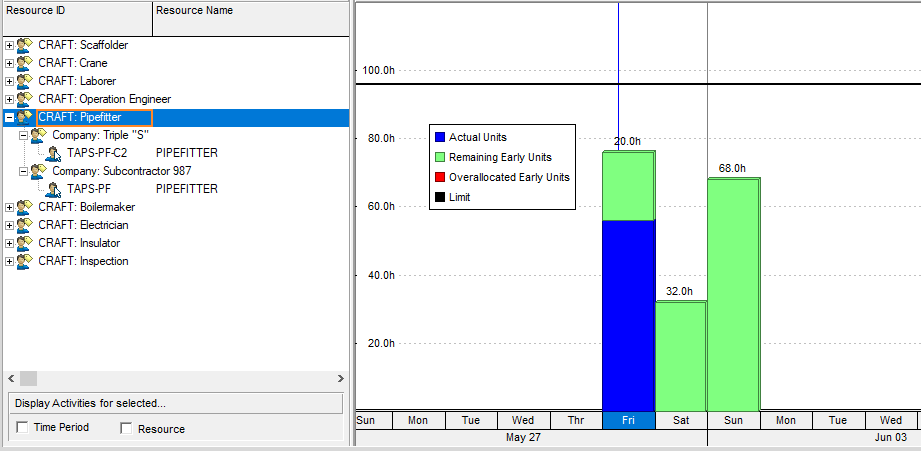 Click on specific companies or resources to display the more specific elements of the resource profile. We only have one resource for pipefitters under Triple "S" so of course the requirement/availability profile will be the same at the company or individual resource level in this example (below).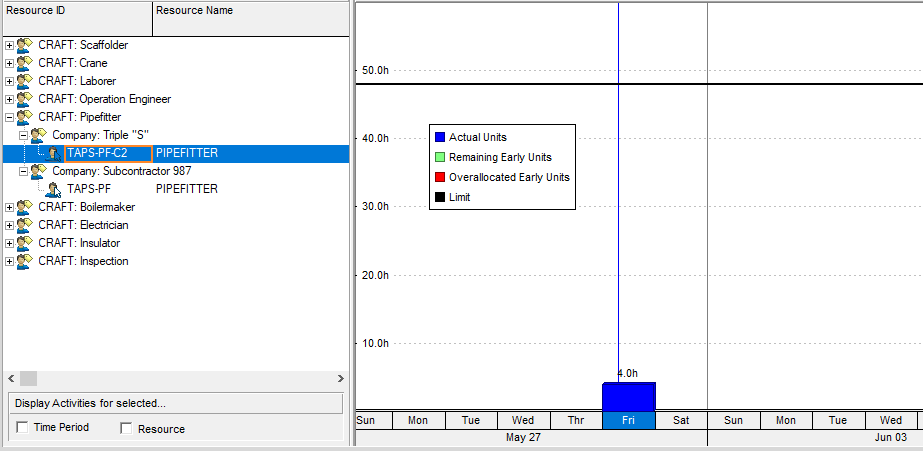 The Subcontractor 987 Pipefitter resource is shown below. Just a reminder that you always want to drill down to check resource requirements and availability.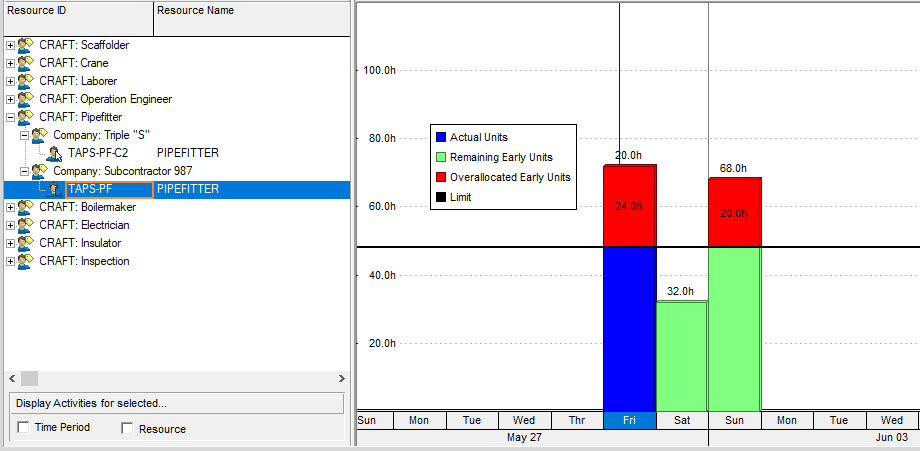 Don't forget, resource codes can also be used in Stacked Histograms. A simple example of this is below.
As you can see, you can use resource codes to help you quickly create layouts and reports to expedite monitoring and reporting.

Using the Craft and Company resource codes allows roll ups not only within one schedule but across multiple schedules retaining the drill down functionality to focus on increased detail when required.

No video selected.
About the Author
Mary Lynn spent many years filling a variety of project controls duties such as planning, scheduling, analyzing, training and continuous improvement in the Aerospace Industry. Since joining Emerald in 2008 she has been a tremendous asset to the Emerald team.