Emerald Event
Webinar:
P6-Loader Webinar - Manage P6 Easier and Faster with P6-Loader - 2018-06-14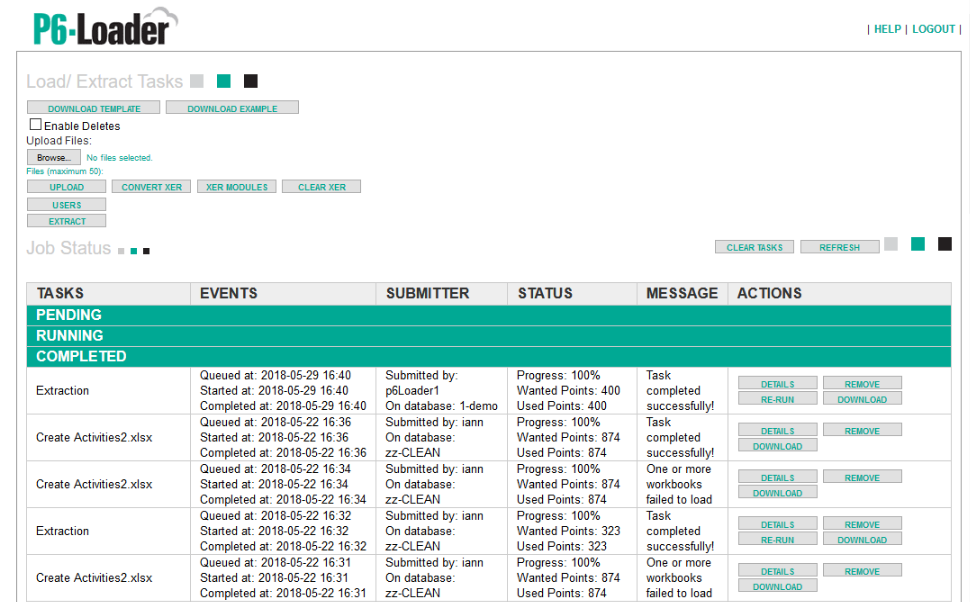 P6-Loader is an accessible, user-friendly tool that helps you to manage your data quickly, painlessly, and efficiently. This innovative software has been used on projects around the world, pushing over 100 million P6 records back and forth from Excel. Stop building P6 schedules directly in P6, or administrating codes, calendars, and UDFs the hard way, and leave the heavy lifting to us!

P6-Loader makes the best use out of all your data, on any system, and keeps the whole team more productive at managing the P6 database and building and maintaining projects no matter if your P6 is on-premise, hosted in the cloud, or even in the Oracle SaaS.

With the use of P6-Loader, Emerald has helped dozens of clients save time, money, and energy on their projects. Even large organizations have found P6-Loader instrumental for complex integrations.

But don't just take our word for it - see what our clients are saying!

"Since incorporating the P6-Loader into our reporting system, we've streamlined our schedule updating process (for several projects) from what used to take several hours down to under an hour. Thanks to Emerald's excellent on-site training and support in integrating it into our progress reporting system, productivity has increased significantly. I'm convinced this is the best software purchase we've ever made!"
- Jody Eversfield, Planning & Project Controls Specialist of Kentz E & C


"I can't imagine how much longer our P6 implementation would have taken without the P6-Loader."
- Sonja, Andeavor


Take the first step towards accessible data management and come see why the P6-Loader is a must-have for any team that manages large, multi-user projects, capital programs, or complex turnarounds.

We'll see you there!