Global Calendars – Exactly Which Projects Are Using Each Calendar?
In P6, identifying each specific project using each of the Global Calendars in a concise, fast, easy to use manner is challenging. Some may think this is not necessary very often, but in my experience, it has been quite the opposite!
Is this functionality already handled in Primavera P6, Client or Web? A very good question - let's have a look.
P6-EPPM - Web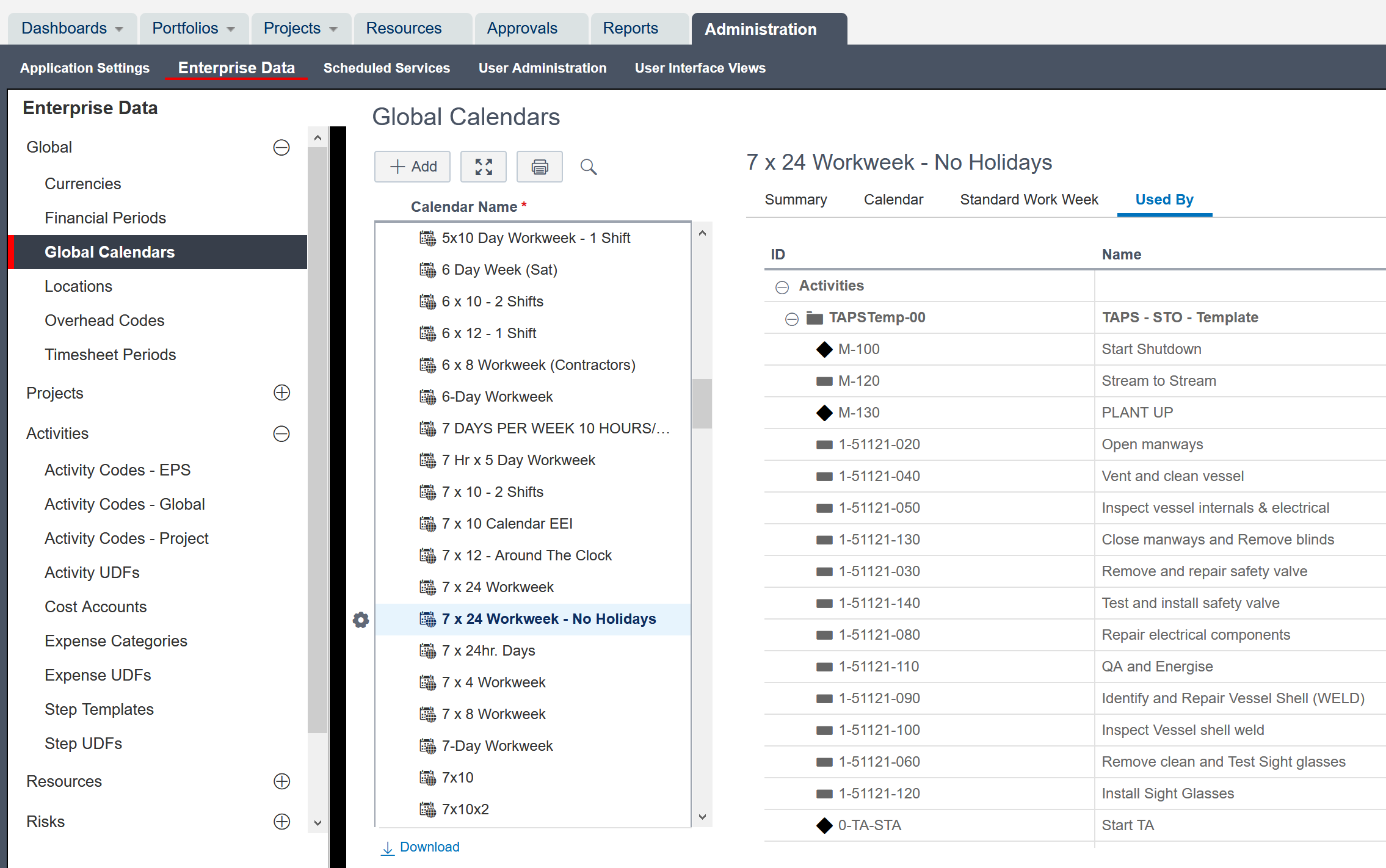 In P6 Web, you can access Global Calendars (above), then access the Used By option. This gives you a list of the project/activities or resources using the specifically selected calendar (above). You have Download access at the bottom of the Calendar Name list on the screen; however, that functionality only downloads the list of the Global Calendars to spreadsheet format (below). The print function on this screen prints the same Calendar Name list.
P6-EPPM/PPM Client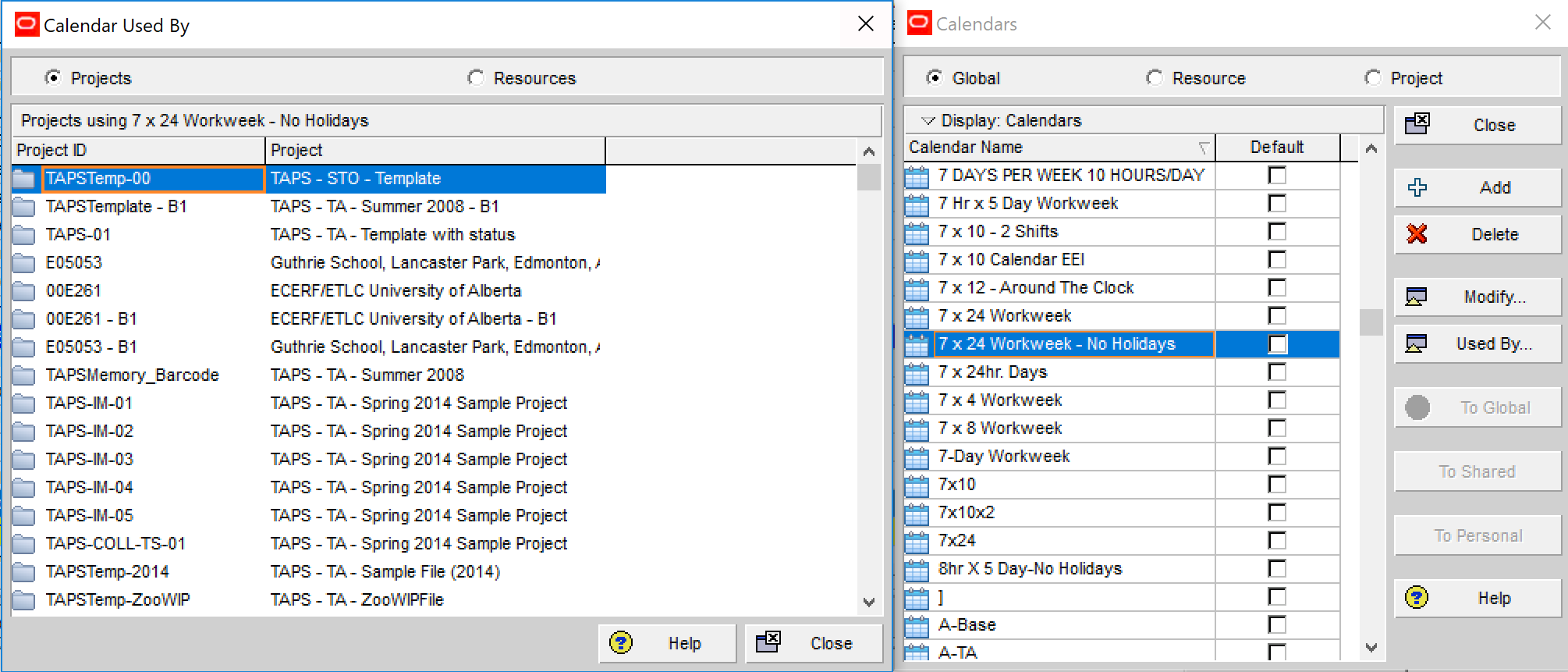 Access Enterprise Calendars in P6 Client, then select a calendar and click Used By… A list of the projects or resources using a specific calendar is displayed (depending on the selection on the left-top of dialogue box). Not a terribly convenient route to having the information quickly consolidated for all Global Calendars.
How Does the P6-Loader Handle This Situation?
Emerald has added the ability to see global usage types including calendars. Since we already have the ability to clean these up, this feature saves a lot of time. You can extract all the global calendars used, or you can combine it with a set of projects that you are working with.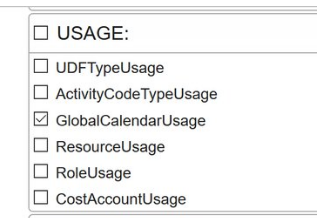 Scroll to the bottom of the screen, click to open Projects as well so you can filter the global calendars even further. Click to select the projects you wish the information generated for. In this example, we have selected an EPS level.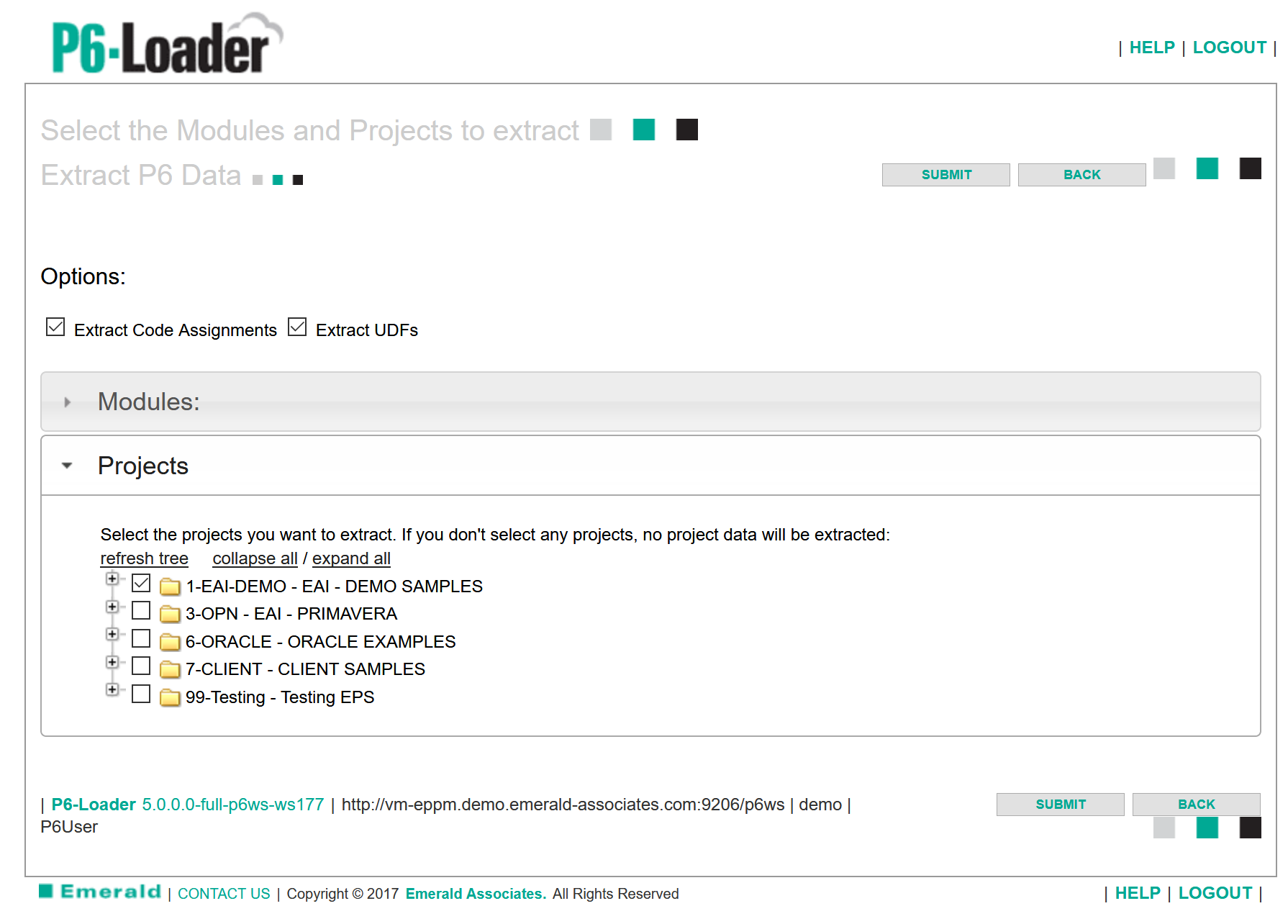 After you submit and the data is extracted, you can work with it in Excel. The Global Calendar report is an easy to generate, easy to read, and easy to maneuver spreadsheet containing the Global Calendars and usage for each of the projects contained in the EPS selection we chose.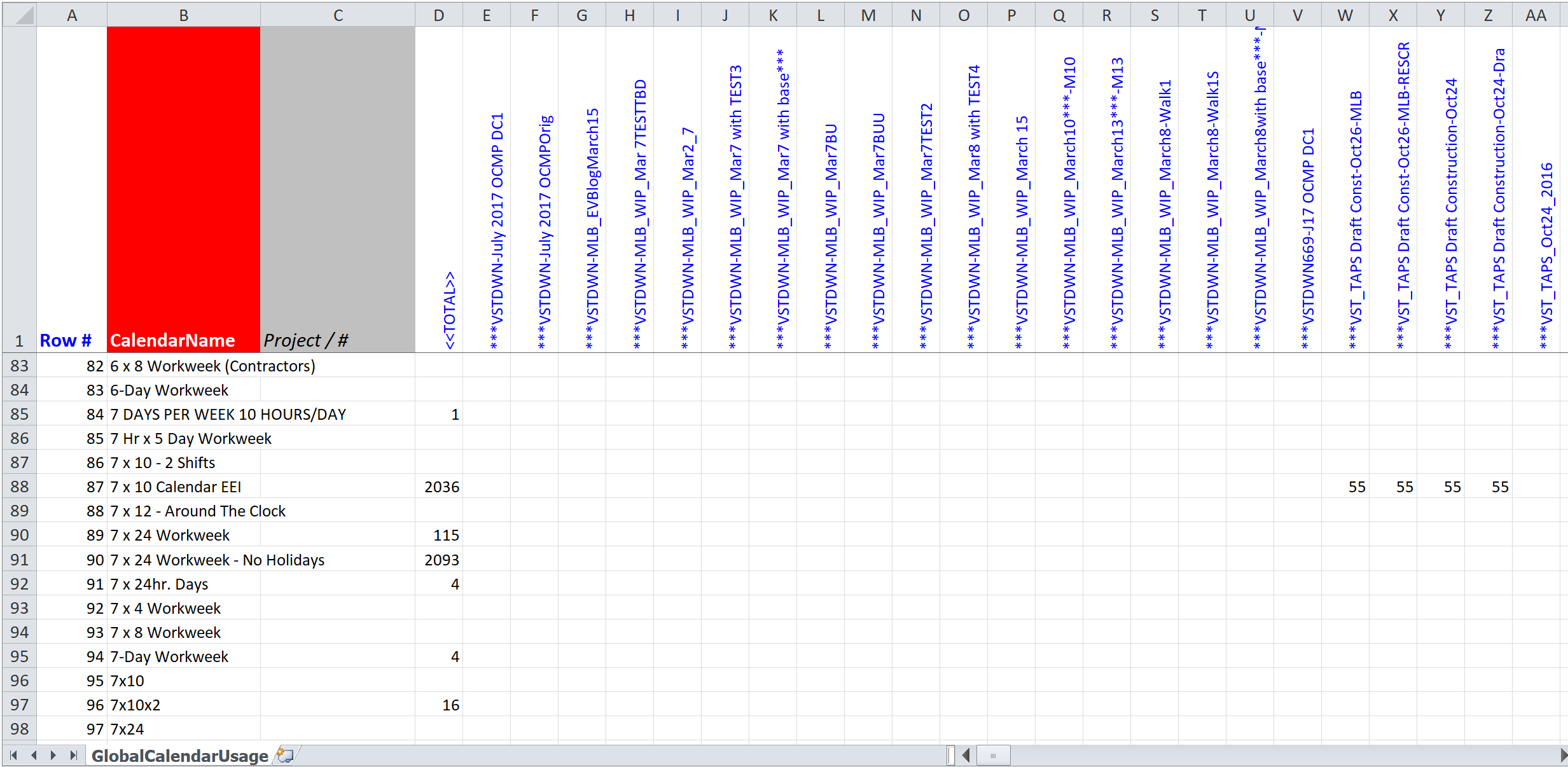 Now you can work with this list to see duplicates, unused calendars that can be cleaned up, and baselines where calendars are being used. From here, you can then extract the areas where cleanup needs to take place using the P6-Loader.

With this feature alone, you are going to save hours of admin and hours of frustration and stress trying to hunt down why something is not working the way you expected.

No video selected.
About the Author
Mary Lynn spent many years filling a variety of project controls duties such as planning, scheduling, analyzing, training and continuous improvement in the Aerospace Industry. Since joining Emerald in 2008 she has been a tremendous asset to the Emerald team.