Emerald Tools
An innovative product line of Oracle Primavera enhancements and add-ons unique to Emerald Associates. It's simple, our clients come to us with Primavera problems and we create tools to solve them.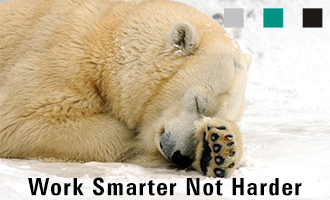 Automation tools For Primavera P6 and Primavera Contract Management
New subscription-based models introduced for greater flexibility with the latest releases
Automated quality control for Primavera P6 schedules and business processes
Real-time graphical reporting of your project data
Advanced Primavera updating & archiving techniques
Primavera P6 Add-ons
You name it, after 20 years specializing in Oracle Primavera we most likely have a tool for it! Emerald Associates goes above and beyond the basic delivery of Oracle Primavera software solutions. Take a look at the list of tools below and find out how.
P6-Loader 4.0
Load or extract any P6 data (global/project) instantly from Excel. Version 4 is now cloud enabled.
Learn more
P6-QA Tool
Automate schedule quality assurance and business business adherence directly in Primavera P6 client or web.
Learn more
TAPS - Turnaround Progressing System
A barcode-based Primavera P6 updating solution, increases your accuracy and cuts P6 statusing time by 75%.
Learn more
CAPPS - Capital Project Progressing System
A secure P6 updating tool that allows non-schedulers access information from outside of P6.
Learn more
P6 to Visio Loader
Create Microsoft Visio graphical reports from Primavera P6.
Learn more
P6-Calculator
Automate calculations that go well beyond out-of-the-box Primavera P6 functionality.
Learn more
P6-Auditor
Display information from P6 audit tables in a user-friendly format to gain better control of your EPPM database.
Learn more
Primavera Contract Management Add-ons
PCM-Loader
Rid yourself of costly Primavera Contract Management data entry with simple configurable Excel, cost and document, loadable templates.
Learn more
PCM-Archiver
Painlessly extract Primavera Contract Management documents into accessible project or contract pdf package files.
Learn more
PCM to Unifier Migrator
Streamline corporate and project info migration from PCM modules to Unifier business processes.
Learn more
More Primavera Contract Management Add-ons
View more of Emerald's solutions for Primavera Contract Management.
Learn more
Reporting
EP-dashboard
A data visualization tool that delivers true centralized reporting by gathering data in real-time from multiple enterprise systems.
Learn more
EP-datawarehouse
A powerful reporting database to centralize all of your project data and securely report in real-time.
Learn more
Other
Primavera Integrations
Oracle Primavera integrations are a key component in Emerald's success in servicing our clients.
Learn more
Risk Management
Discover, measure and report on the opportunities and risks around your project portfolio with Emerald's Risk Management Service Package.
Learn more
Primavera In-A-Box
An engineered plug and play system that combines hardware, software, database and network into a single unit with the Oracle Database Appliance.
Learn more