Trainer Biographies
We believe that an excellent trainer not only teaches, but also uses the tools in practice.
Mary Lynn Backstrom
Implementation Specialist
PMP, PMI-SP, PMI-PBA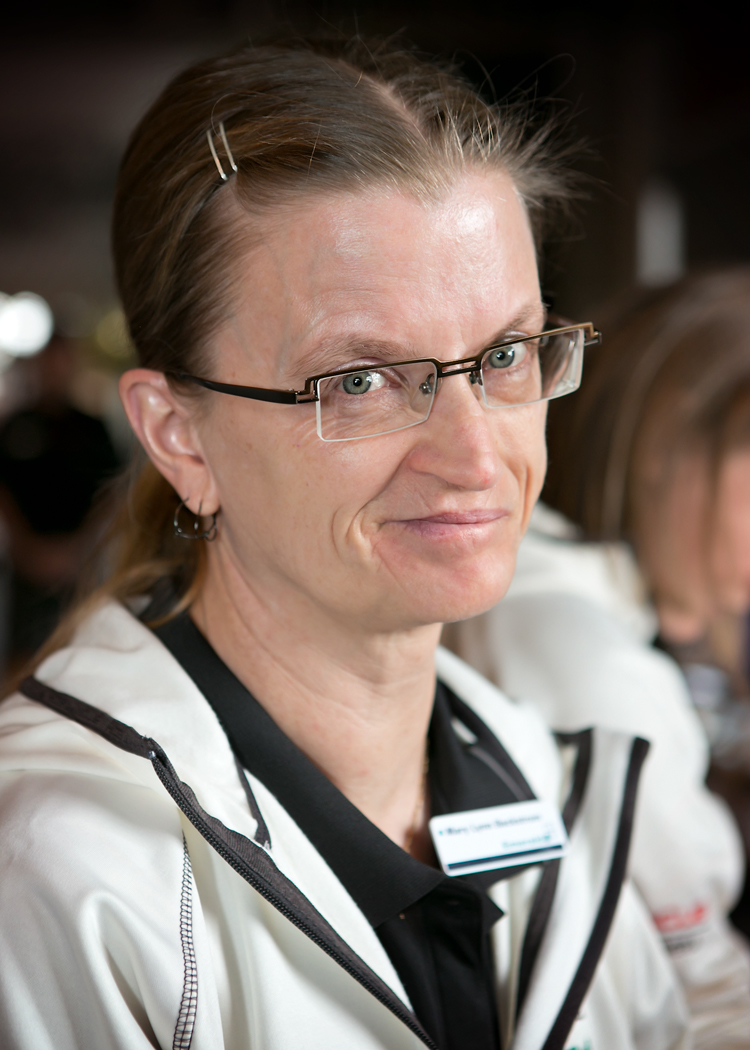 Mary Lynn spent many years filling a variety of project controls duties such as planning, scheduling, analyzing, training and continuous improvement in the Aerospace Industry.
Since joining Emerald in 2008, she has been a leader on the Petro Canada project which involved business process redesign; the design of templates as well as customization of Web Updater and Dashboards for use at the Refinery in Edmonton. Mary Lynn has worked an impressive variety of projects with success. She has led sessions for review and troubleshooting of scheduling and reporting at Shell, as well as worked on the Agrium Vault project to produce the Level 3 Owner Schedule with linking to the Master Schedule across numerous disciplines and organizations. Mary Lynn designed and delivered customized training at Vale Inco across their scheduling organization, led the P6 rollout component of the Direct Energy project controls implementation of Contract Management, P6 and Time Control for their Canadian organization, and has also worked at Suncor Firebag as a lead scheduler on three Turnarounds and assisted Alberta EnviroFuels and Imperial (Strathcona) with their turnaround schedules.
Mary Lynn has provided classroom training, onsite scheduling, and project management process training for the Turnaround group at Syncrude as well as onsite assistance on multiple Syncrude Turnarounds. She has provided training at Suncor and schedule assistance to BHP Billiton on their Jansen project. She is one of Emerald's most sought after trainers and has taught in all of the major cities in Canada.
Mary Lynn enjoys some very diverse spare time activities. Along with a variety of outdoor activities she also enjoys making life size lawn ornaments for special holidays such as Christmas. Mary Lynn is known for participation in the community as well. You may have seen her walking a fundraiser in Edmonton or Calgary for the Cancer Society. She has walked over 500K in support of Cancer Research and Care in Alberta.
Susan Fermelia
Implementation Specialist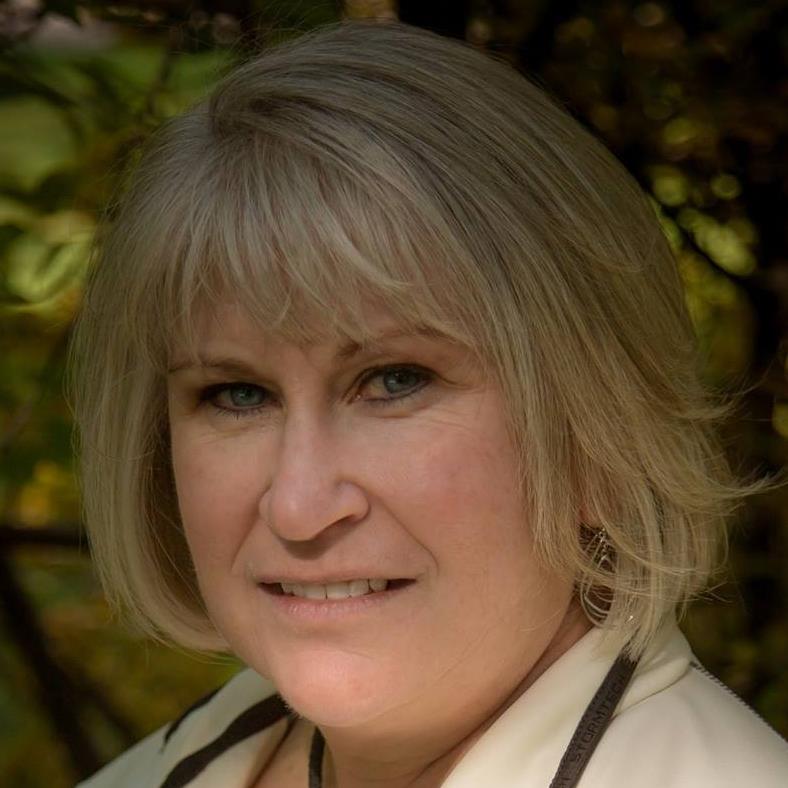 Sue has a B.A. in Management Information Systems and Accounting from the University of Wyoming. The first ten years of her career were spent with a natural gas pipeline company. She began in accounting and was quickly included on pipeline project teams, which led to her assignment to an implementation team for Oracle Financial software. In the following years, Sue worked part-time as an office manager and substitute teacher while she raised her children.
When she re-entered the workforce full-time, she joined the Wyoming Department of Transportation (WYDOT) where she spent two years helping to build their new Highway Project Delivery team. Sue was a valued member of the team working as the Primavera Systems Administrator where she was responsible for administering Oracle Primavera software for over 200 users and more than 300 projects. While at WYDOT, she also gained valuable experience managing projects; she coordinated quarterly meetings with each of the five districts and managed the design portion of all WYDOT Roadway Projects. Drawing on her accounting background, Sue designed reports in SAP Business/Web Intelligence software that included both written queries and formatted reports. Sue also created and taught in-house training courses on Primavera P6 and SAP Business/Web Intelligence to WYDOT.
At Emerald Associates, Sue is an Implementation Specialist and has been successful at drawing on her accounting and project management background to consult with our diverse client base, including oil and gas, engineering, construction and DOTs. With her friendly demeanor and strong communication skills, she has become a talented Primavera trainer and works very hard to effectively implement Oracle Primavera solutions that cater to each client's unique organizational needs.
Sue has worked as a consultant with Tesoro, Enbridge, Phillips 66, Suffolk Construction and currently EnCana on their P6 database consolidation setup and migration using Emerald's P6-Loader extensively, making the migration and database cleanup much easier and efficient. She has also worked with Husky and Suncor on scheduling, reporting and resource leveling during turnarounds, as well as assisting them both in using Emerald's TAPS tool for updating their schedules, EP-datawarehouse to snapshot their data and P6-Reporter (formerly EP-dashboard) for comparing and reporting their data and progress. Some of her other clients include Alectra, Hudbay, Keyera, Flint Hill Resources, Canadian Nuclear Laboratories, Dufferin Construction (CRH), among others.
Sue enjoys a wide variety of outdoor activities including camping, fishing and hunting. She also spends time volunteering with the Indians Committee for the Cheyenne Frontier Days rodeo where she is the Royalty Coordinator for Miss Frontier.
Ian Nicholson
VP Solutions
P.Eng.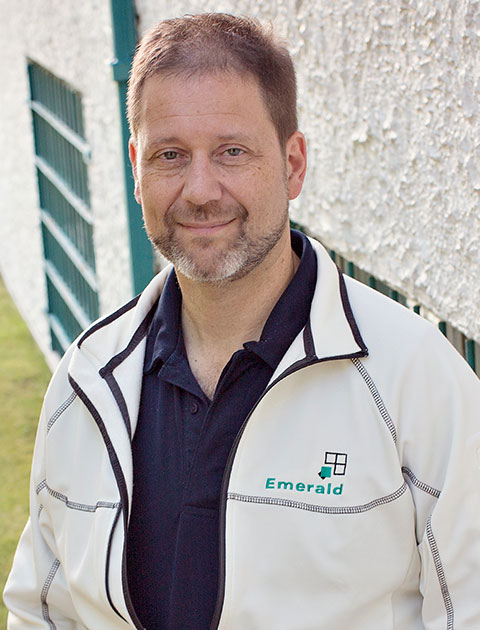 As our VP Solutions and a Lead Risk and Implementation Specialist, Ian leads Emerald's functional consulting group. With over 20 years of international experience in varied fields and roles from manufacturing, heavy civil construction, pharmaceutical plant construction, hospital projects and oil and gas capital and turnaround projects, Ian brings a wealth of project knowledge to all of our clients.
A visionary in the world of CAPEX, maintenance and turnaround planning processes, Ian has lead many of our large clients through their integration projects between ERP/EAM systems and Primavera products. Some of his integration success stories include Suncor Energy SAP to Primavera integration, BP Maximo to P6 integration, implementation of P6 at the Ontario Power Authority as well as the integration of Primavera Contract Manager with Oracle Financials at Capital Health Authority and Vancouver's Rapid Transit Project 2000. Other major clients include Milwaukee Metropolitan Sewerage District, Shell Canada and Shell Global Solutions.
Ian has conducted Monte-Carlo risk analysis on CAPEX and turnaround projects for Shell Canada, Suncor Energy, Husky Energy and Bruce Power. He believes that successful Monte Carlo application is a process, not just a tool and has spoken at a number of events on the correct application of risk analysis.
When not assisting clients with their projects, Ian unwinds by riding his BMW motorcycle, listening to music or dragging his kids on long hikes.