P6-Calculator
Utilities
News
Case Studies
Videos
Survey Results
Leverage Emerald's P6-Calculator for its automated calculations that go well beyond out-of-the-box Oracle Primavera P6 functionality to give you what you need.
Address common problems with simple solutions
Increase your P6 team's productivity to reduce costs
Simplify and enhance Primavera to fit your company's specific needs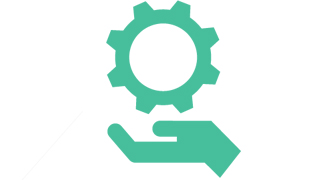 Latest Version - Highlights
Auto-Archiving - Work Orders Within a Project: When work orders hit a certain status like closed, they automatically get tagged to be archived within a given user-controlled timeline such as 30 days after. There is an audit to let the users see what is coming up to be archived.

Rollups of resources assigned to upcoming activities help users see what projects their team is assigned to without having to open all the projects and hunt them down.

P6-Calculator Loop Detector shows you where there are loops in P6 and highlights it to the scheduler at the project level so that they can go into the activities and fix the loops. This is important if you have any automatic scheduling setup either in P6 Job Services or in P6-Calulator.
Back to top
---
Utilities
Emerald is about delivering real competitive advantage to our clients through optimized project management. Here is the list of utilities that make up the different functionality of this software tool:
Primavera P6 Project Auto Scheduling Utility
Automation of the scheduling function across a portfolio of projects.
learn more
Primavera P6 Project Code Rollup Utility
Roll up data to give the status of a project code based on activities in the underlying projects.
learn more
Primavera P6 Calendar Generator Utility
Dynamically create activity calendars that reflect limited site, crew and equipment access.
learn more
Primavera P6 Formula Calculator Utility
Develop your own resource, expense or activity level calculations and formulas to track and manage corporate Key Performance Indicators that go beyond the standard project based data sets within P6.
learn more
Primavera P6 Resource User-Defined Rollup
Rollup user defined fields from Resource Assignments or Expenses -> Tasks/Activities -> Projects.
learn more
Back to top
---
News
Back to top
---
Case Studies
See Case Studies for all tools...
Back to top
---
Videos
Back to top
---
Webinar Survey Results


Back to top