Oracle User Productivity Kit
Finding that In-Class Training courses are not Covering 100% of your Company Training Needs?
Save time with easy access to Oracle UPK anytime from any location
Save money reducing the offsite time and the need to travel, teaching large teams quickly and efficiently
Improve learning effectiveness focusing on the required areas of study, at your own pace, based on your skill level and learning style
Use Oracle UPK to reinforce your general Primavera skills, as well as to refresh knowledge in particular subject areas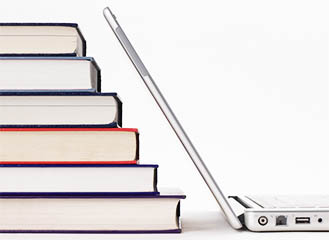 The Problem
You are at work, you have just received a request for an ad-hoc report needed for a high level meeting scheduled early in today's itinerary. You have walked through training on the "how-to" of generating this type of report, but you are required to run one of these types of reports only a couple times a year at most. At the moment you are not remembering clearly the exact sequence of steps to create this report correctly. As it is very early in the day no one is available for support. Where do you go for help?
The Solution
With Oracle UPK, anytime a review of course content is needed the information is readily available. Any company processes that may not be used often can be reviewed as required. The UPK training can be made available for company software functionality, specific company processes and testing knowledge if required.
Consider reinforcing initial training and allowing for all differing learning styles with mobile, available anytime/anywhere training via the Oracle UPK. Easily loaded to your LMS, this training can be modularized allowing your people to review and retain functionality they have covered in a classroom setting as well as expand and test their skills.
The User Productivity Kit can be used to address:
Staff retention
Remote training
On demand training
Different learning styles
ROI
Oracle UPK gives your team access to the training they need when they need it. Use the UPK with your Primavera products and extend it to other applications to realize the benefits:
Shortened learning curve with customized, role based training
Reduced travel and time away from the office for training
Improved team retention with training targeted to different learning styles
Promotion of continuous learning in your organization
For more information please review:
Oracle User Productivity Kit Brochure (PDF)
Experience
Emerald's procedures development and UPK specific experience spans the last 20 years. Emerald has developed customized UPK content for integrated enterprise project management systems. Emerald offers hosted and maintained UPK solutions.