Training at Emerald Associates
Schedule
Courses
Student Feedback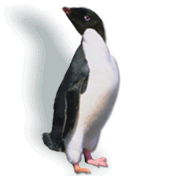 Since 1995, Emerald's team of implementation specialists have been delivering training on Primavera P3, SureTrak, Monte Carlo and Expedition in the MS-DOS days to the current enterprise web enabled tools ranging from Primavera P6, Primavera Contract Management and Primavera Risk Analysis, formerly known as Pertmaster. Recently, we have added Safran Risk to our toolkit.
We believe that an excellent trainer not only teaches but also uses the tools in practice; therefore, all our trainers also work as Implementation Specialists helping clients with a wide variety of tasks related to the software tools and methodologies. This allows our trainers to continuously learn about new clients and industries and draw on their professional backgrounds. We are proud of our highly skilled trainers who can support their instruction with real life examples.
Emerald Associates takes pride in the Oracle Primavera training we deliver to our customers. Emerald has a long list of positive reviews from our students.
Training Schedule
Emerald Associates has moved to online training. Please e-mail This email address is being protected from spambots. You need JavaScript enabled to view it. if there is a specific course you are looking for or if you would like in-person training for your company.
Back to top
Courses
Primavera P6
Oracle Primavera Enterprise Project Portfolio Management software is the most powerful, robust, and easy to use solution for globally prioritizing, planning, managing and executing projects, programs and portfolios. We offer courses for P6 users from those just getting started to advanced users who want to refine their skills or master P6 administration. We also offer T100: a course specifically focused on managing turnarounds using P6.
View All P6 Courses
Safran Risk
A popular alternative to Primavera Risk Analysis, Safran Risk has been designed to be the next generation of probabilistic analysis tools - one with the unique ability to create both cost and schedule risk models and map the two together. Safran Risk is developed by the same team that developed Pertmaster, long the industry standard.
View Course
Primavera Risk Analysis
The Primavera Risk Analysis tool (formerly known as Pertmaster) enables Monte Carlo risk analysis to be applied to scheduling tools to create dramatically more realistic planning and rational decision making, while enabling targeted management of high risk tasks. This course is aimed at those who wish to gain an in-depth understanding of the scheduling and risk analysis capabilities of Primavera Risk Analysis.
View Course
Unifier
Primavera Unifier, formerly known as Skire, combines robust cost management and control, document management, schedule and resource management, fund management and much more.
View uDesigner Fundamentals Course
View Unifier Admin Course
Primavera Contract Management
Learn the full scope of contract management using PCM (formerly known as Expedition) including logging and tracking submittals, managing project costs, managing contract, and managing purchase orders.
View Course
Back to top
Student Feedback
Based on surveys from our students in 2022.
Average Star Ratings
Subject Matter Knowledge of Instructor
Satisfaction of Instructor Answering Questions
Quality of Presentation
Sequencing of the Material
Visual Aids Presented in Class
Degree Course Improved Software Knowledge
Overall Rating for Course
Degree Course Reinforced Software Knowledge
Pace of the Class
Quality of Student Manual
Star Rating %
◼

1 star

◼

2 stars

◼

3 stars

◼

4 stars

◼

5 stars
Quality of Presentation
Subject Matter Knowledge of Instructor
Satisfaction of Instructor Answering Questions
Pace of the Class
Sequencing of the Material
Quality of Student Manual
Visual Aids Presented in Class
Degree Course Reinforced Software Knowledge
Degree Course Improved Software Knowledge
Overall Rating for Course
Back to top