P6-Auditor v4 - Where Did My EPS Node Go?
In P6 we sometimes discover that an EPS node has gone missing and need to find out what has happened to it. P6-Auditor is a fast and easy way to find out what happened. P6-Auditor reads the data in the P6 audit tables in a spreadsheet format that you can sort and filter.

How do we find what has happened to our EPS?
I have discovered my EPS node called "Auditor EPS" is no longer where it should be under my 1-EAI-P6-Auditor EPS.
After searching for the node, I see it has been moved underneath another EPS node.

I know that EPS was a child of the P6-Auditor node just a few days ago, so when did it get moved and who moved it?
P6-Auditor can tell me the answer to those questions without having to contact my IT department to research it. I can just do it myself.
After logging in and navigating to the Event Report module, I have the option to look at my EPS Audit table.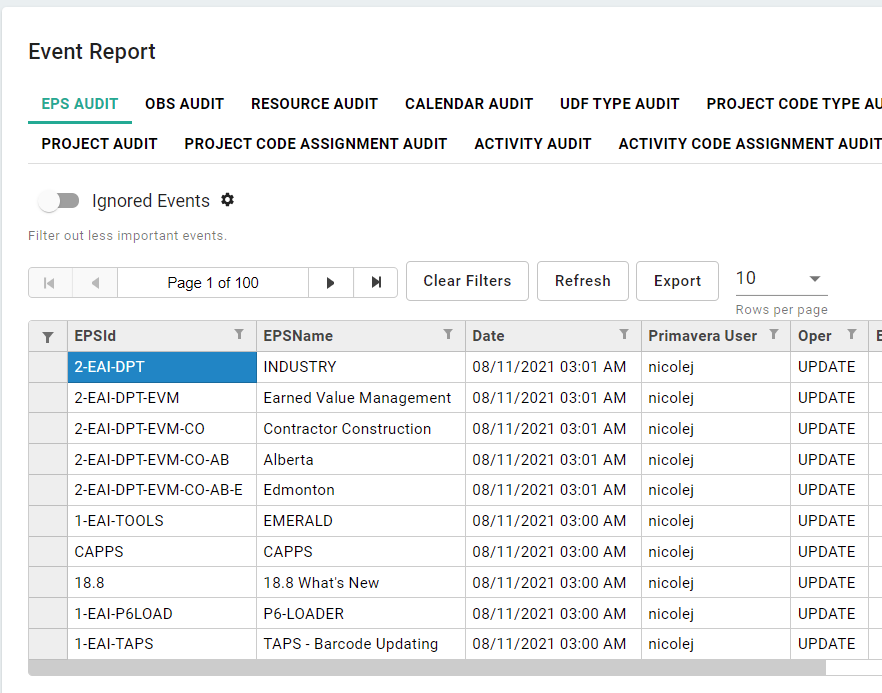 The table is showing me everything that has taken place in my EPS structure; however, I am just concerned about the Auditor EPS, so I am want to filter the EPSId column for what I am looking for. After clicking on the funnel icon in the EPSId column, I can define my filter to just see the EPS I am wanting to investigate.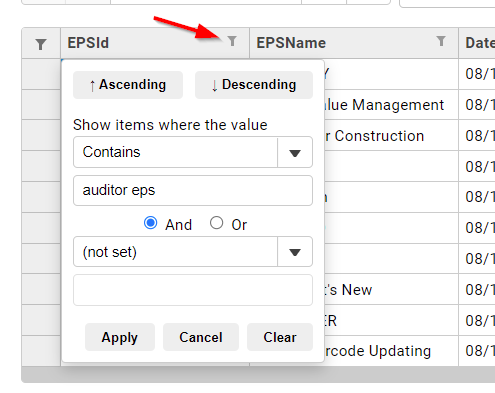 Once I have filtered for the Auditor EPS, I can see where the EPS Path has changed for this node. The column clearly shows me from where to where the EPS was moved.

The Primavera User column tells me who moved it, so I have the information I need to chat with that user and find out if the move was a mistake or the reasoning behind the move.

All the information I needed with just a few clicks in P6-Auditor, without having to go through my IT department and wait for them to get back to me.

The P6-Auditor table is an easy to read and easy to maneuver spreadsheet containing the name, time, user and operation that occurred in my EPS structure.

No video selected.
About the Author
At Emerald Associates, Sue is an Implementation Specialist and has been successful at drawing on her accounting and project management background to consult with our diverse client base. With her friendly demeanor and strong communication skills, she has become a talented Primavera trainer and works very hard to effectively implement Oracle Primavera solutions that cater to each client's unique organizational needs.