P6-Reporter - Self-Serve Dashboards
We have our project portfolio in P6. How can we quickly and easily access project information to see how the projects in our portfolio are progressing? Can we easily see where there are issues that need our attention? We can with self-serve dashboards in Power BI.
Let's walk through an example; just a small example of what is available. My portfolio of projects is being reported in dashboards in Power BI, so what is the advantage? To start, I can easily see that I have 11 projects tracking late – we will look into this closer. I have 14 projects tracking early, and 21 projects on time. Projects starting and projects finishing this month are listed for me as well. All this information is ready and can be consumed at a glance. (In this example, the latest snapshot is Dec 15.)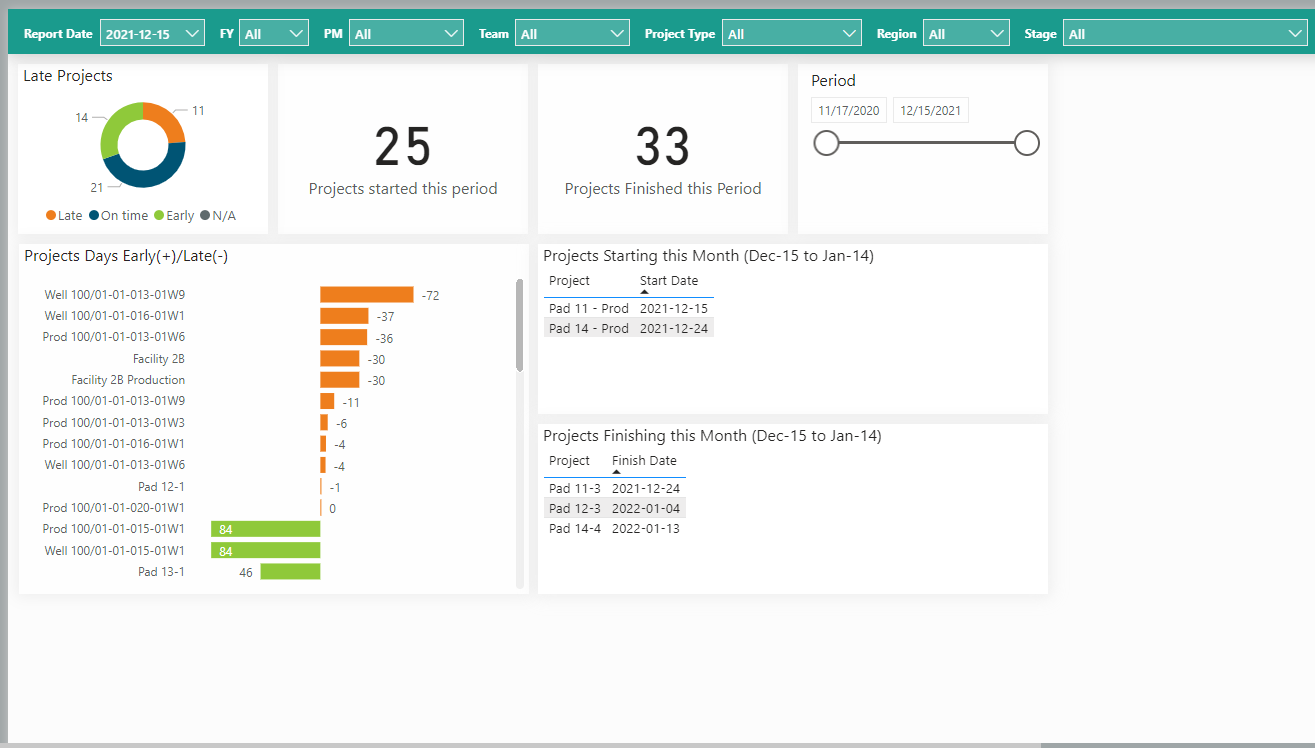 Are there specific elements creating this situation? We can continue with a deeper look into the portfolio at this point, or visit the self serve dashboard information available for individual projects. We will look at the project level dashboards shortly. First, let's look further into the portfolio dashboard information.




Simple menu selections in the dashboard allow easy navigation to see how the North Team is doing. Out of the 11 late projects in my portfolio, 9 have a North Team Assignment. Nineteen of the 21 on time projects have that same team assigned, along with 10 of the 14 projects tracking early. Perhaps a Team Assignment filter does not give us all the information we need, so we can slice and dice the portfolio information using any of the filters at the top of the dashboard.




Keeping the filter for the North Team assignment, easy navigation to the hours overview dashboard (above) is available.




At a glance, we can see that out of 38 projects for the North Team, 2 are over budget hours, 2 under budget hours and 33 on budget hours.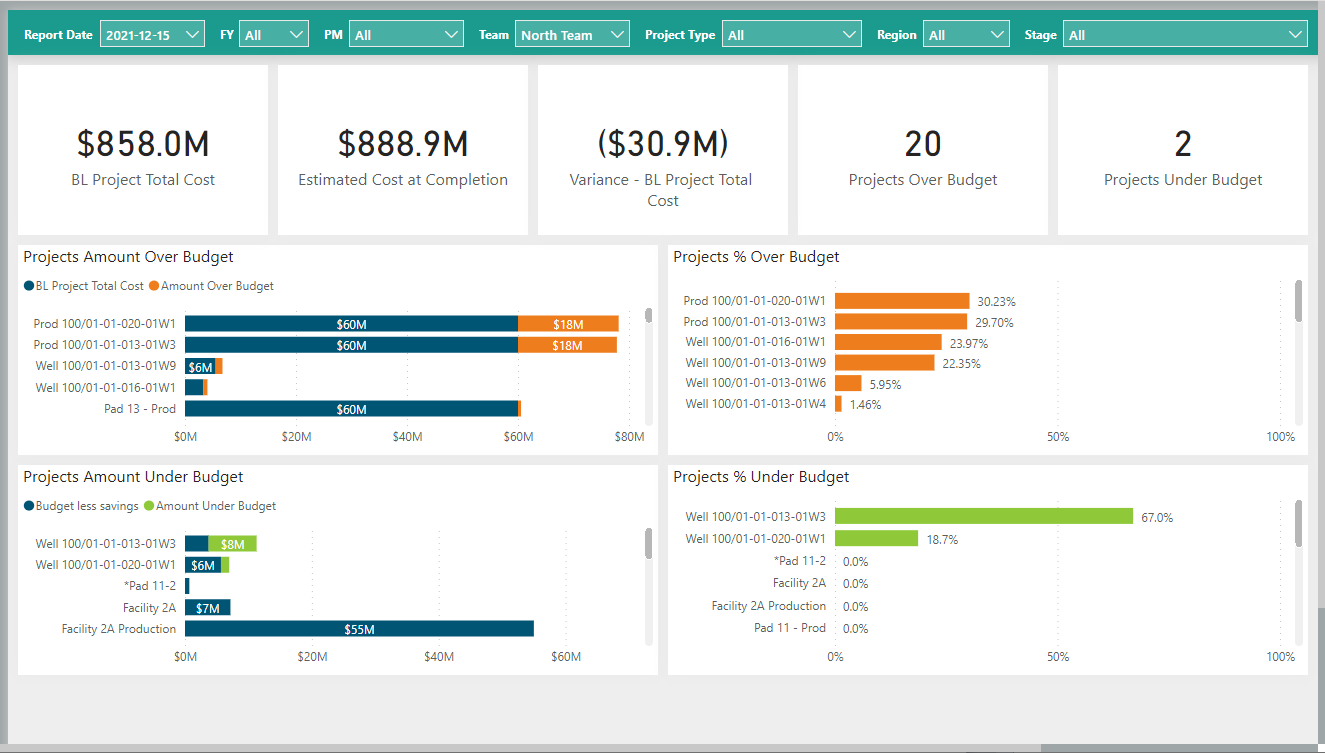 We can look at cost information with the North Team still selected (above) or easily change the filters.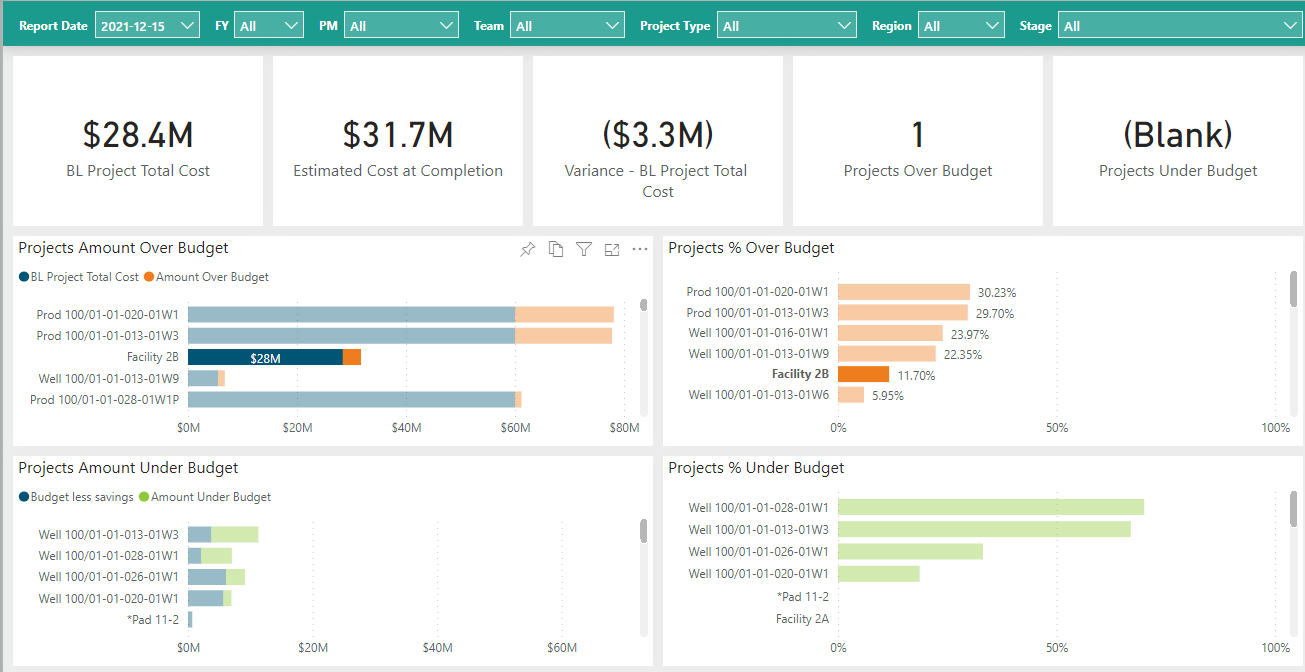 Easy access to return to all projects, then a simple click to highlight a specific project gives us access to the information for the project selected. Highlighted/reflected in the rest of the dashboard.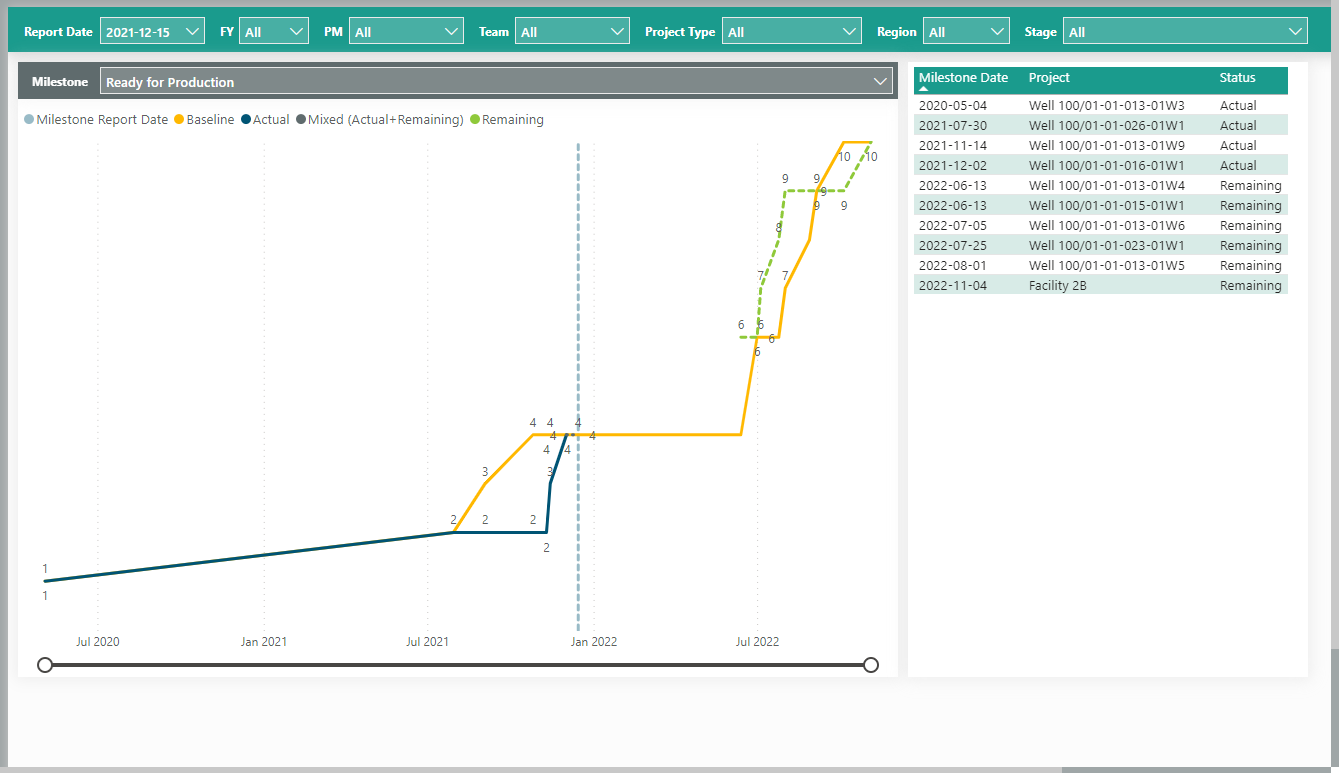 Project milestones are available for review. Easy access to checking where there are any issues that may require further investigation. Easily select the filter(s) required, and the information we require is at our fingertips.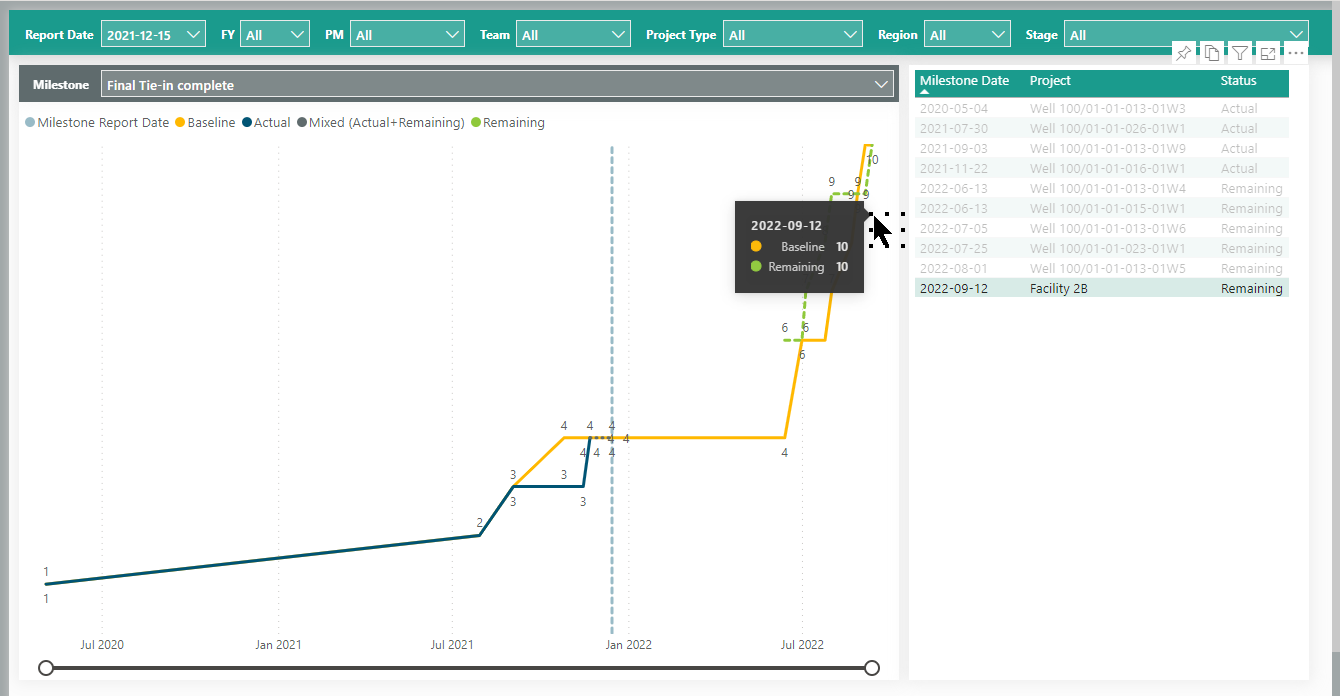 A quick change of the filter lets us slice and dice to review specific milestones, along with where they fall for specific projects.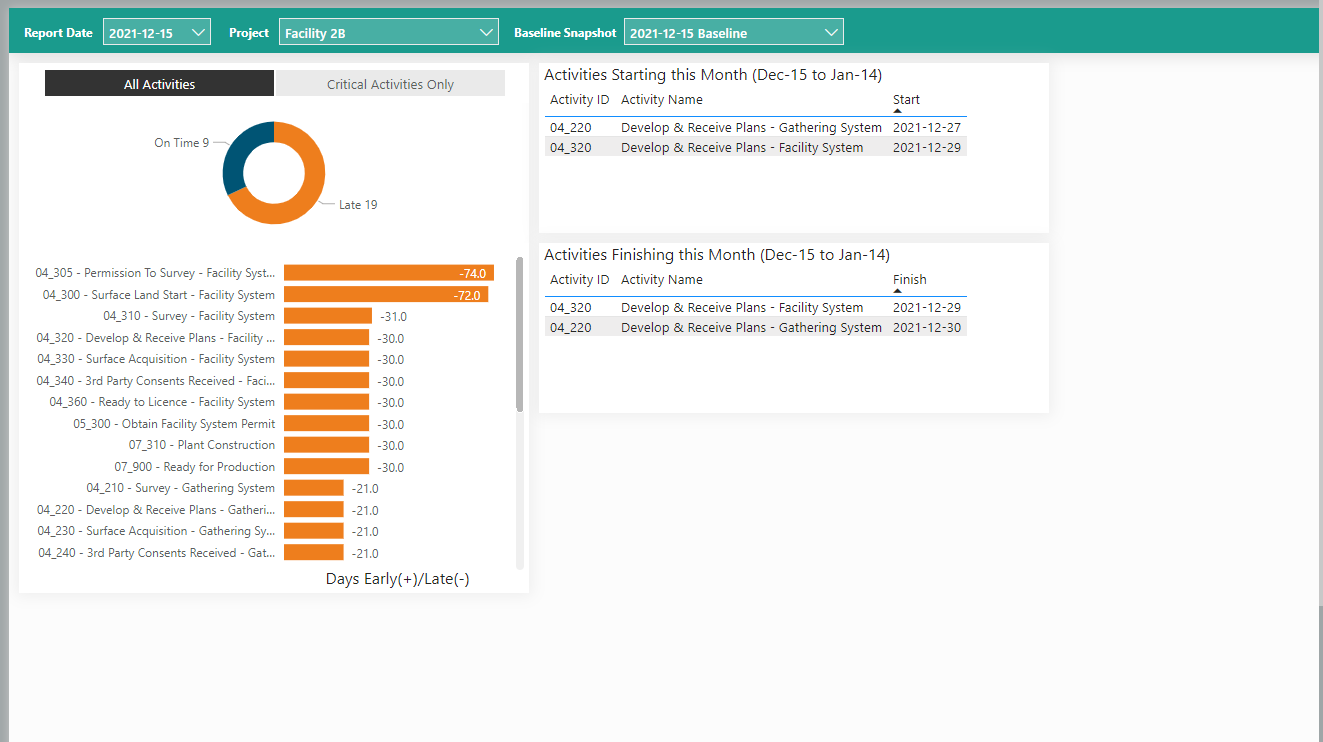 A quick click to the project activities dashboard allows access to specific project activity status and activities scheduled to start and finish in the next month.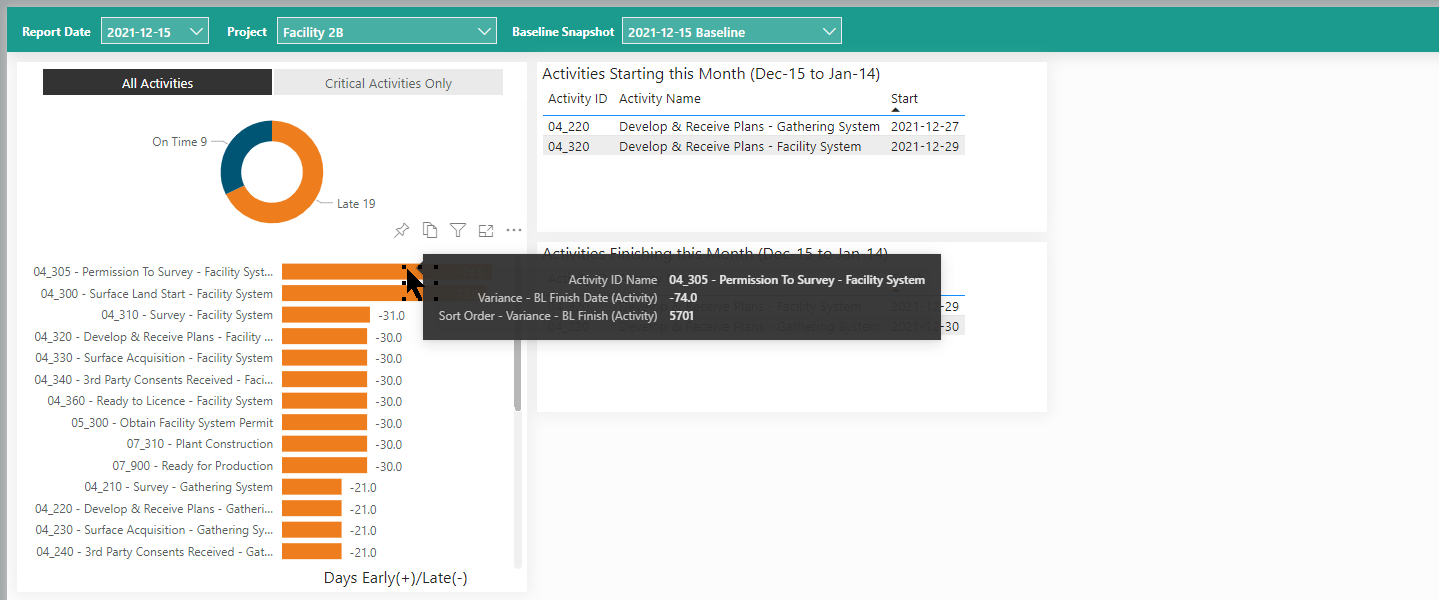 Hovering the mouse over a bar in any of the graph portlets displays additional details about the element.

A second tab holds similar information filtered to just the critical activities. Access requires only a quick change of tabs.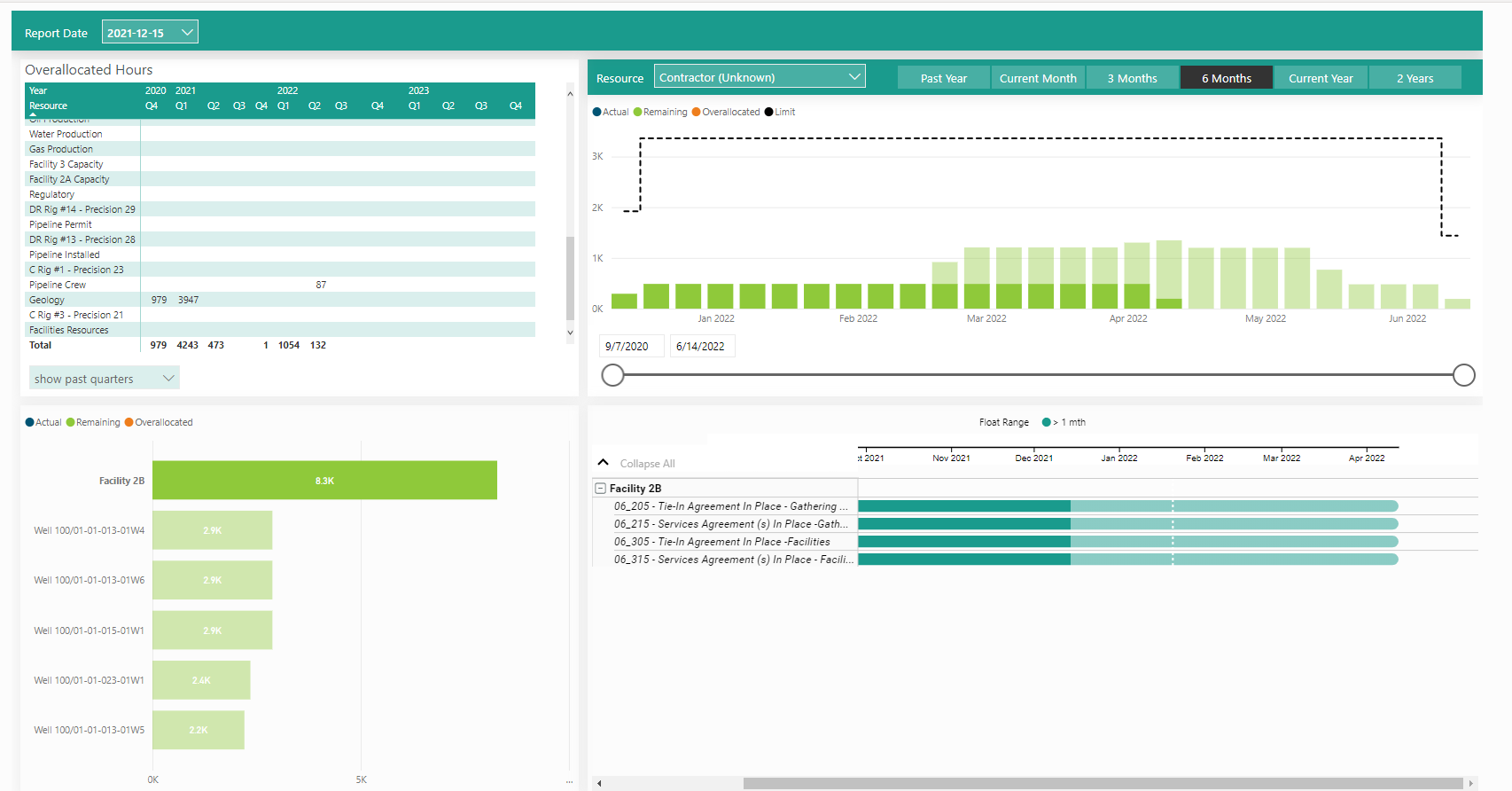 Yes, resource information is also available in the resource dashboard. Select a resource with a project and easily see what effect that project is having on the total resource requirement for a specific resource along with the activities the resource is assigned to. Deselect the project to view all the requirements for the resource in all portlets.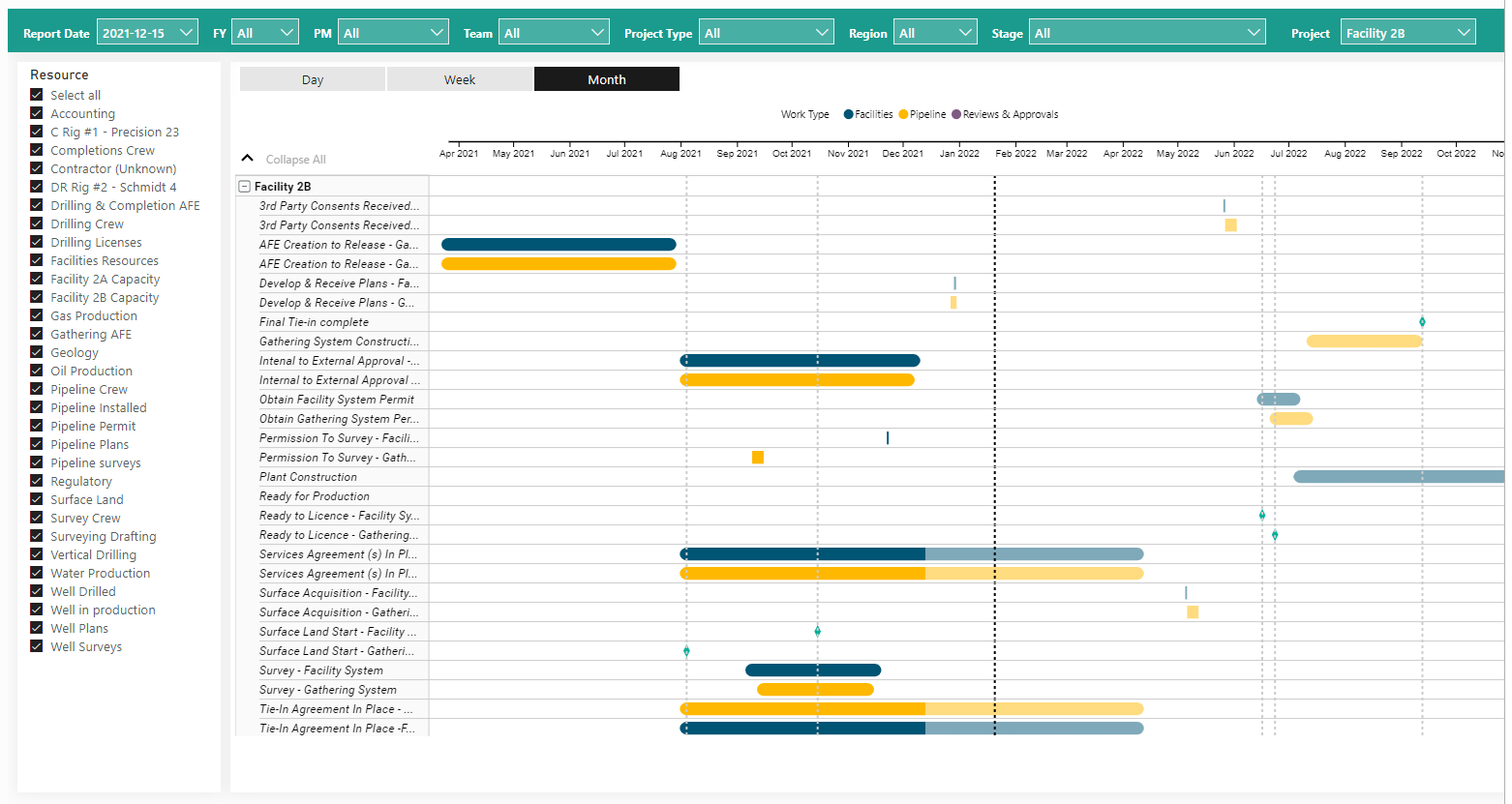 The resource dashboard provides access to additional views of resource information, filtered and selected/deselected to fit our requirements.

These are not an all-inclusive list of the information available in self-serve dashboards, but hopefully they give some ideas of available information and food for thought. All of this information can be at our fingertips using self-serve dashboards. The snapshots can be taken at the required time intervals, either manually or automated.

No video selected.
About the Author
Mary Lynn spent many years filling a variety of project controls duties such as planning, scheduling, analyzing, training and continuous improvement in the Aerospace Industry. Since joining Emerald in 2008 she has been a tremendous asset to the Emerald team.