P6-Scrubber - Demoting Versions in XERs
Have you ever had the need to demote an XER from a higher version of Primavera P6 to a lower version so you can import the file into your database? This can be a problem when the file was generated in a higher version and you have a lower version in your organization. Manually modifying the version can cause data corruption and bring your database to its knees.
P6-Scrubber has the ability to safely demote versions without doing any manual manipulation that may result in data corruption in the file.
You simply select the version you want to demote to and run the file through the P6-Scrubber. The resulting file will be created in the version you selected.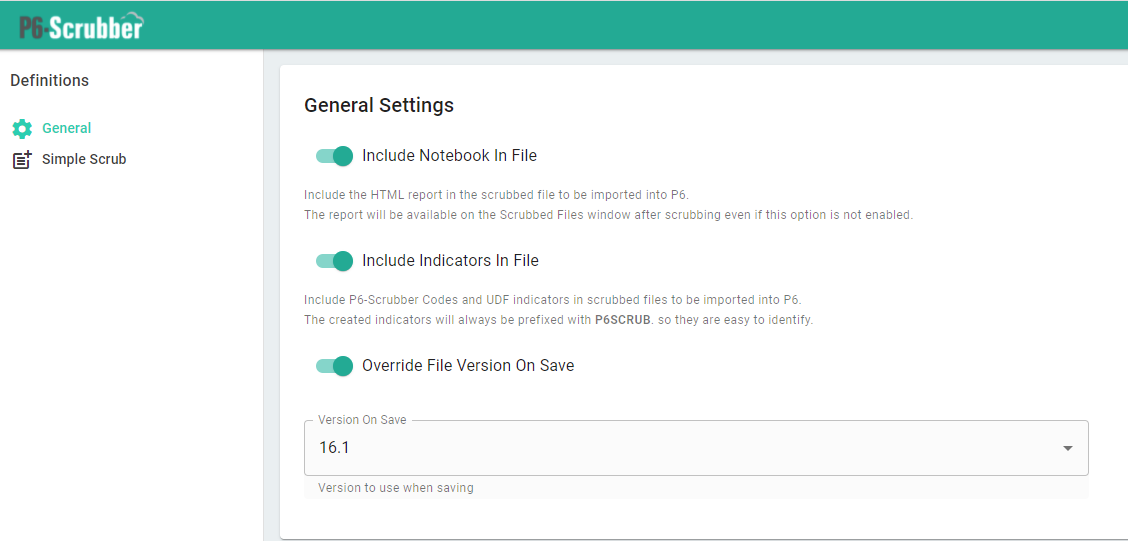 Once you have run the P6-Scrubber on the file, it can be downloaded and imported into your lower version database with no issues.

Problem solved without risk of corruption!

No video selected.
About the Author
At Emerald Associates, Sue is an Implementation Specialist and has been successful at drawing on her accounting and project management background to consult with our diverse client base. With her friendly demeanor and strong communication skills, she has become a talented Primavera trainer and works very hard to effectively implement Oracle Primavera solutions that cater to each client's unique organizational needs.