TAPS is Now Available on Mobile Devices
TAPS v11 has a new look. TAPS updates using the computer and scanner maintain the previous, proven functionality, but now TAPS updates are also available using your mobile device. Now anywhere you can safely use your phone, you can enter the updates and send them directly to the schedule instead of waiting until you are back in the office to enter them.

All updates do not have to be received from the same source - just computer, just phone, or a mix of both – whatever works best with your project team. If you have some activities where a field report returned to the office to complete the scanning, TAPS easily addresses that. In the same schedule, if some activities are better updated using TAPS on a phone to submit the updates, TAPS easily addresses that as well. You can even use TAPS and other tools like CAPPS or P6-Loader to update your schedules.

Are you wondering how you might update your schedule with activities of all three P6 activity percent complete types? TAPS allows processing of updates for any of the activity percent complete types, mixing as you require with no issues.

TAPS also allows you to use barcode scans to update steps. Yes, steps and resources also. So no matter the mix of update types you may require, TAPS has a number of options available.
Let's have a look at TAPS on a cell phone.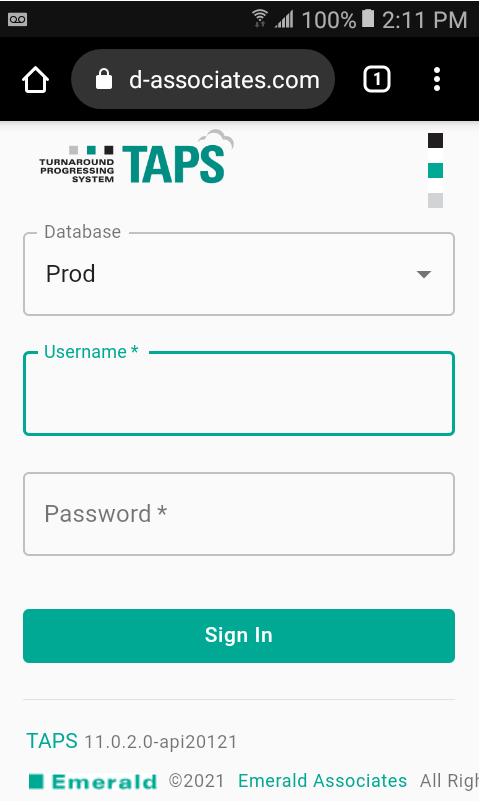 On the login screen simply enter your credentials and sign in.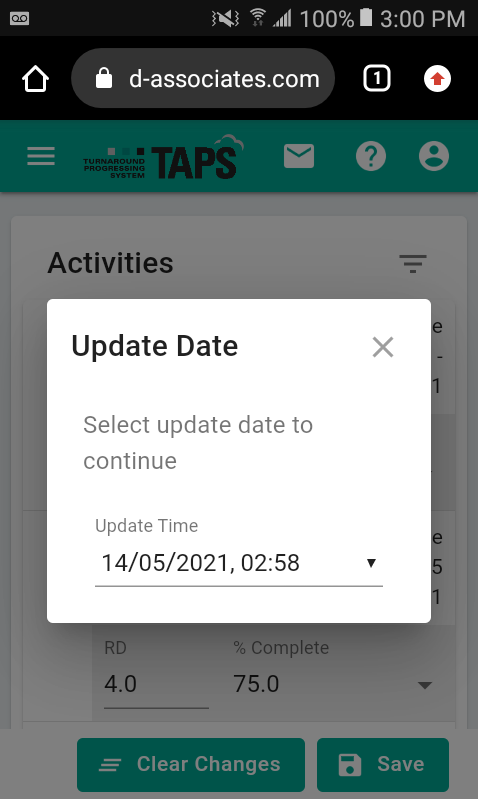 Set the update date (data date) for your updates.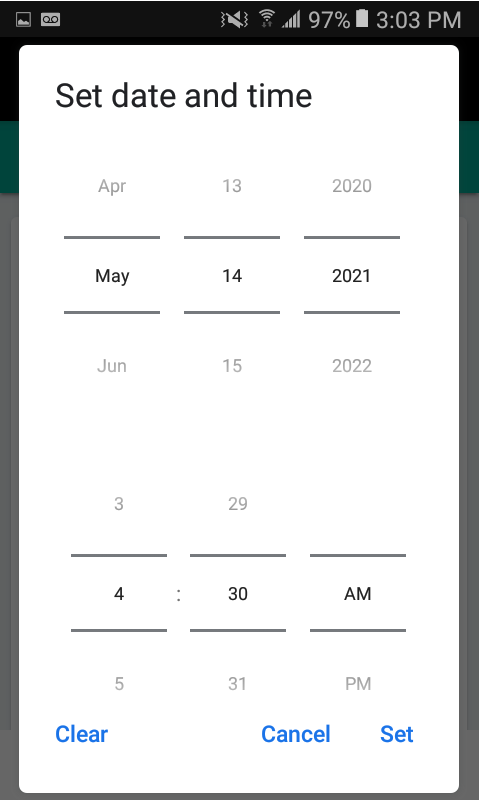 Set the update date and time, and then simply click 'set'.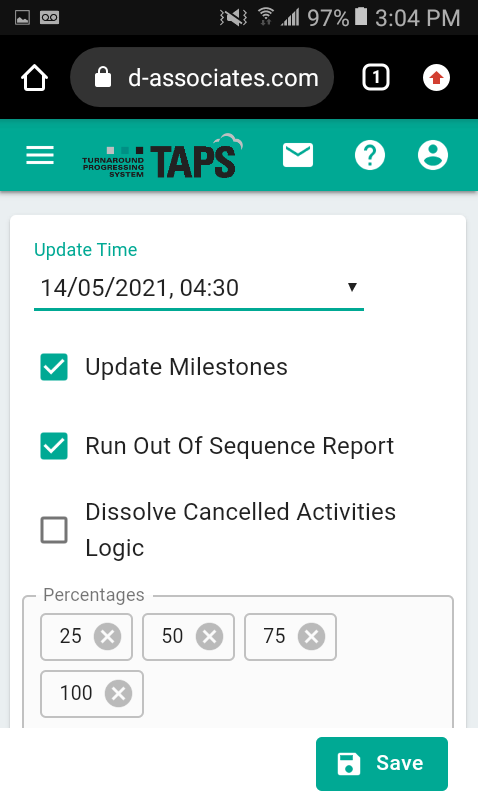 Under the Navigation menu (top left) click Settings. Make any additional changes required and click 'Save'. Note that Percentages are customizable.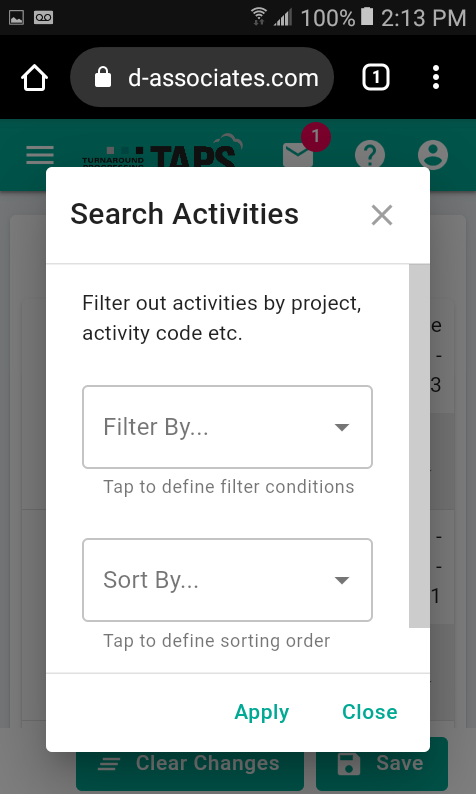 Set filters by Project Code, Project, Activity Code, and Date. Set Sort By, Project Code, Activity Codes and Activity Field are all available for use.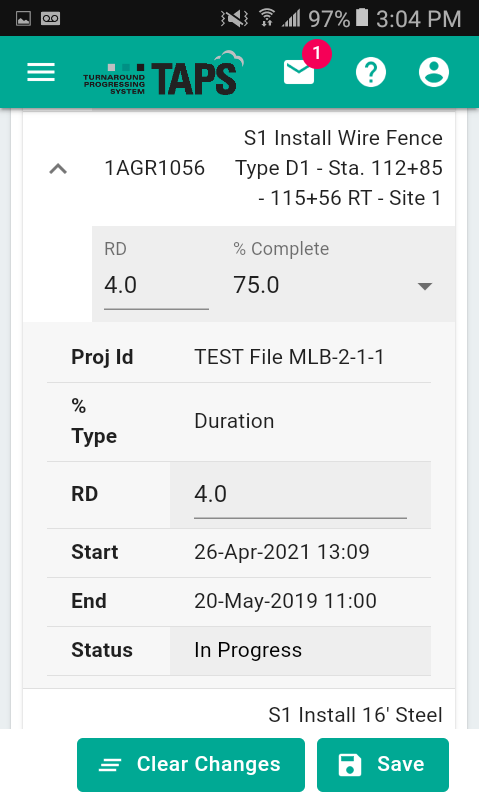 Click the activity to update and enter the update information.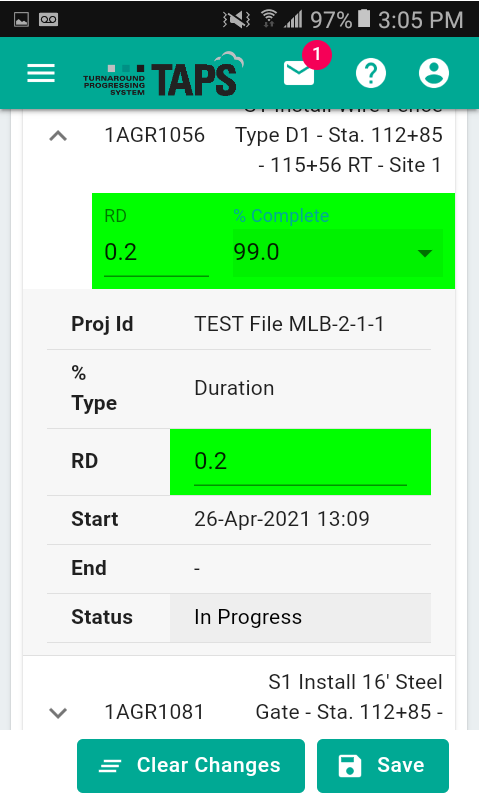 Scroll to additional activities and update. Review updates and 'Save' the update information when all updates are complete.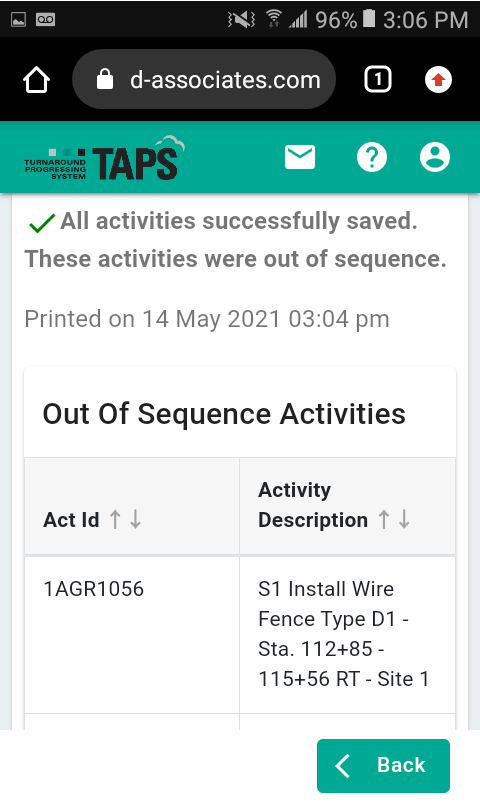 Any Out of Sequence Activities are shown in the out of sequence report. Address/clean up as required.

You can submit subsequent updates to the schedule to address the out of sequence activities. Go to P6, schedule your project and start your analysis. Updates using TAPS from your phone are fast and easy to process.

No video selected.
About the Author
Mary Lynn spent many years filling a variety of project controls duties such as planning, scheduling, analyzing, training and continuous improvement in the Aerospace Industry. Since joining Emerald in 2008 she has been a tremendous asset to the Emerald team.