Primavera P6 Enterprise Project Portfolio Management 16.1 Released
The new release of Primavera P6 EPPM 16.1 has come as scheduled according to the strategic roadmap for the Primavera product line. Emerald Associates is busy assessing the new release and we look forward to sharing our findings.
Major enhancements in Primavera P6 EPPM 16.1 include:
New HTML5 Views to replace Java applets

Activity View Enhancements
EPS View
Resource Assignment View (Basic) with resource centric Gantt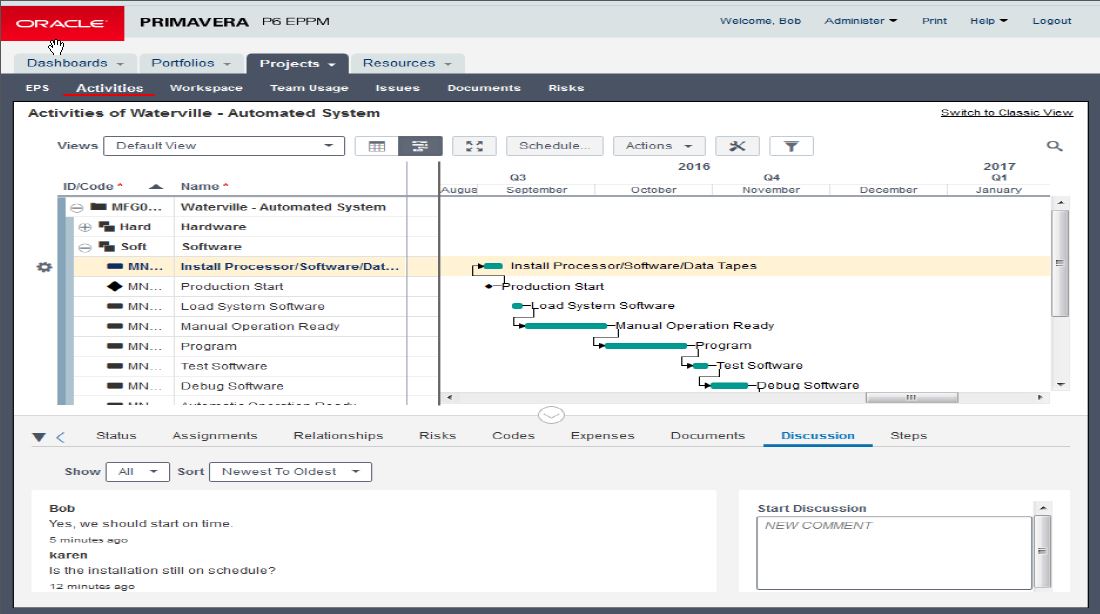 Daily Timescale in Team Usage View to improve Resource Management capabilities

Additional Global Search & Replace functionality
Team Member improvements including major mobile improvements for iOS and Android
Cloud Connect performance improvements including an average speed of 50% faster
Major performance improvements in Primavera P6 Professional include:

Drawing and launching Timescale Logic Diagrams in Visualizer
Reduce frequency of updates to Progress Bars in Primavera P6 Professional
Local Caching resulting in fewer server calls
Loading Visualizer
Stay tuned for more updates. To read about all of the new features you can now view Oracle's PDF of "New Features in Primavera P6 EPPM 16.1".
For more information and resources please review our Primavera P6 product page.