What's New With Oracle Primavera P6 15.2
With Oracle OpenWorld quickly approaching later this month it is that time of year for the anticipated new releases! We are happy to announce what's new with the release of Primavera P6 15.2.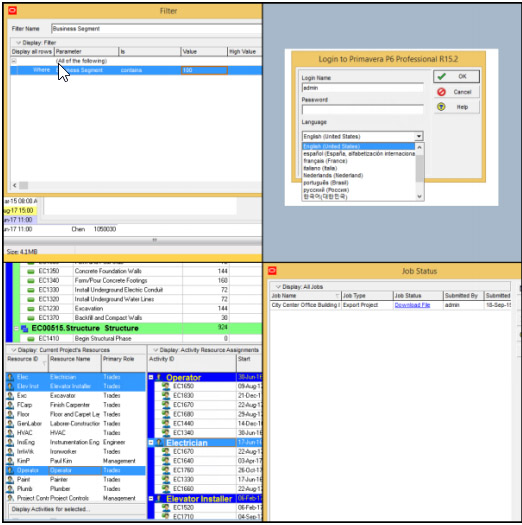 A 64-bit P6 Professional installation is now available. If you are running a 64-bit operating systems your P6 can work faster and harder for you on larger projects with less risk of crashing due to higher memory. The new Unicode standard in this version is also a great addition as it allows users to work in multiple languages at the same time. A convenient language option has also been added to the login page to easily select or change the language of your choosing.
Two new filter criteria for codes have been added in version 15.2 including "contains" and "does not contain" for activity, project and resource codes.
Copy Project as a Job Service now available so users can export projects in XML format as well as copy projects or EPS nodes and have it run in the background so you can keep working in P6.
Emerald Associates always enjoys testing the new releases and we look forward to sharing more about the changes on our blog. Stay tuned for information and an upcoming "What's New With Primavera P6 15.2" webinar.The Oracle user guide for new features in Primavera Professional 15.2 is available here.
For more information on Primavera P6 please visit our product page or contact us.