Oracle Database Appliance
The Oracle Database Appliance X5-2 is a fully integrated system of software, servers, storage and networking for running highly available databases and applications such as Oracle Primavera.
The cost and complexity of sourcing components, integrating, testing and deploying an in-house high availability system can be time consuming and risky. The ODA X5-2 eliminates this problem completely. As a database consolidation platform, the ODA has hardware, software, storage and networking all-in-one. It can be deployed in hours and will reduce datacenter operating costs while minimizing downtime. Installation, optimization, and administration required for the system and networking are automated, thus reducing the time, cost and necessary skill sets to operate.
Save up to 2,000 hours of labor over 3 years with simple deployment, maintenance, and support of database workloads
Increase efficiency and performance by consolidating multiple databases on one machine
Reduce complexity, cost and risk with one system from one vendor
Supports virtualization enabling clients to quickly deploy highly available solution appliances to remote locations
Components
Two Servers, each with

36 Intel Xeon CPU cores
256 GB memory, expandable to 768 GB
Redundant InfiniBand Interconnect
10 GbE Public Network

Storage Shelf

800 GB flash log storage
1.6 TB flash cache storage
64 TB HDD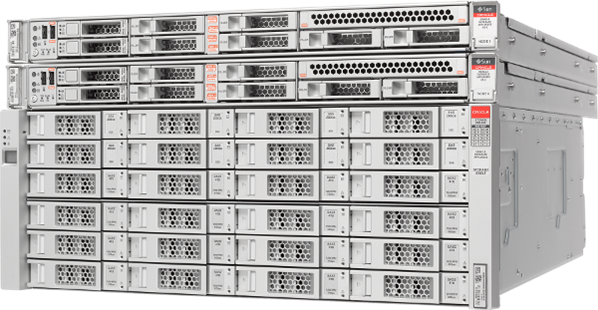 Resources
Featured Resources
News
Brochures