Oracle Private Cloud Appliance
Dramatically Reduce Infrastructure Complexity by as Much as 70 Percent.
The cost and complexity of sourcing components, integrating, testing and deploying an in-house high availability system can be time consuming and risky. The ODA X5-2 eliminates this problem completely. As a database consolidation platform, the ODA has hardware, software, storage and networking all-in-one. It can be deployed in hours and will reduce datacenter operating costs while minimizing downtime. Installation, optimization, and administration required for the system and networking are automated, thus reducing the time, cost and necessary skill sets to operate.
Pre-built system, ready to use with minimal setup
Save hundreds of hours of installation and configuration time
Removes the integration risk for deploying infrastructure
Integrated application provisioning with pre-built templates
Fully virtualized system with built in software defined networking for ultimate flexibility
Cuts costs by 30 - 50% when compared to other converged infrastructure solutions
The Oracle Private Cloud Appliance, formely known as the Oracle Virtual Compute Appliance, is a pre-integrated system that saves time and resources by radically simplifying the installation, deployment, and management of converged infrastructures for any Linux, Oracle Solaris, or Microsoft Windows application. Run virutally any application on the Oracle Private Cloud Appliance including all of your Oracle Primavera applications.
Components
Oracle Private Cloud Appliance components include:
Compute Infrastructure

Scalable from 2-25 nodes - 6.4TB aggregate memory drives VM density. Supports any Linux, Oracle Solaris and Windows applications.

Network Infrastructure

High speed low latency networking between all components. Fully configured fabric networking, no setup required - Integrates with existing Ethernet and storage networks.

Management Infrastructure

Pre-configured, redundant management servers - Oracle virtual assembly builder and templates included.

ZFS Storage System

High performance virtual storage.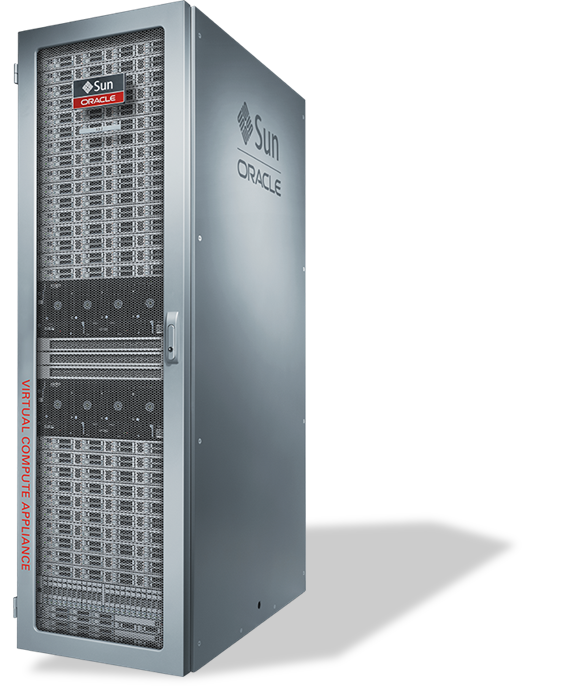 Resources
Featured
Brochures