Funding and Unifier Part 1: The Company Level
How to assign and track funds
One of the foundations of any project is the funding. Without funding, it is not possible to achieve the scope of the project. For this reason, the fund control in the company plays a fundamental role in the project and cost management.
Primavera Unifier has a great feature, the Funding Module, which allows you to track funding across all the different levels, from the Company to the Cost Code, as well as the Project level, Commitments and Individual Payments or Invoices.
Because of the extension of this topic, it will be split into various parts to allow for an in-depth look at every level that funding can be assigned.
First of all, when the company has been granted funds, they must be allocated in the Company Funding Sheet.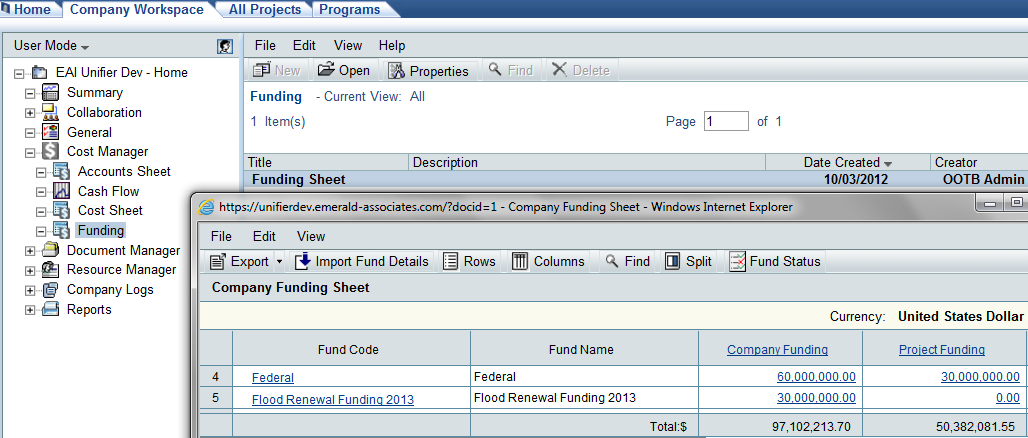 The structure of the Company Funding Sheet can be designed flat, as the picture above shows, or in a tree view, sorting and grouping by different criteria, as for example by Category, Fiscal Year or Foundation.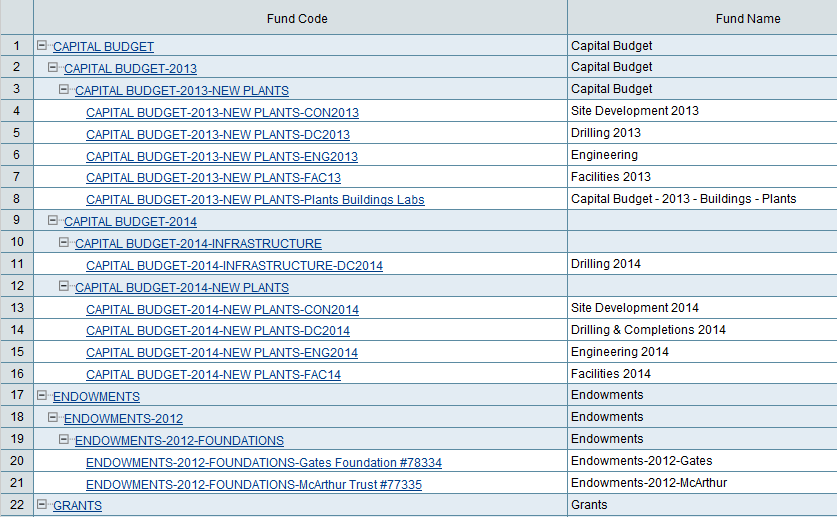 When we create a new Fund, we can select the Category of the Fund. This category can be customized to the requirements of your company, depending on the kind of Funding you receive. In the Administration Mode of the Company Workspace, the different fields that are used in the forms are allocated in the node Data Structure Setup. The Fund Category is a Basic Data Definition.

In the Company Funding Sheet, we can map how funds have been assigned in the different projects, and from these projects calculate how much has been committed. In the image below, we can check the different columns we have selected for our funding sheet, and by clicking in the amounts, we can view more detail. In this case, it's possible to see how funds have been split into two different projects.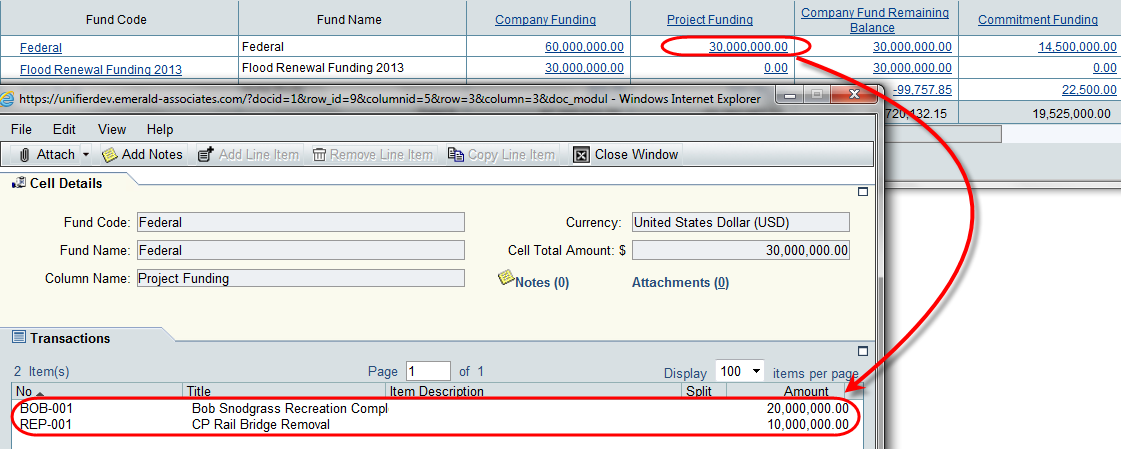 No video selected.