Cleaning an XER/XML Quickly for Import with the Simple Scrub
When receiving an XER or XML from an outside party, we more than likely want to remove or alter their data so it is easily identifiable when we import it to our own databases. This cleansing of data makes it much easier to keep our own data pure in our own P6 database, while still getting the information needed from an outside source.

We may receive a file with codes, UDFs, Resources, Resource shifts and curves that we either do not want to import at all, or, perhaps, we want to prefix them so we can identify where they came from after they are imported. Global calendars also pose a problem. When global calendars are imported with an XER or XML file, those calendars overwrite the definition of a calendar with the same name in your existing database, which could alter dates on your existing projects. When those projects are rescheduled, the new calendar definition is used to calculate the dates. We also may not want the new imported calendars polluting our group of organizational global calendars. Ideally, we want to keep the global calendar in the imported project and move it to a project calendar so the integrity of the project dates is not altered by removing the calendar.

P6-Scrubber gives us a quick and easy way to handle data that we merely want to remove, prefix or roll down called the Simple Scrub. Simple Scrub is a "one stop shop" for handling all these data items. It is contained all in one window, so you can quickly define what you want to do with each data element.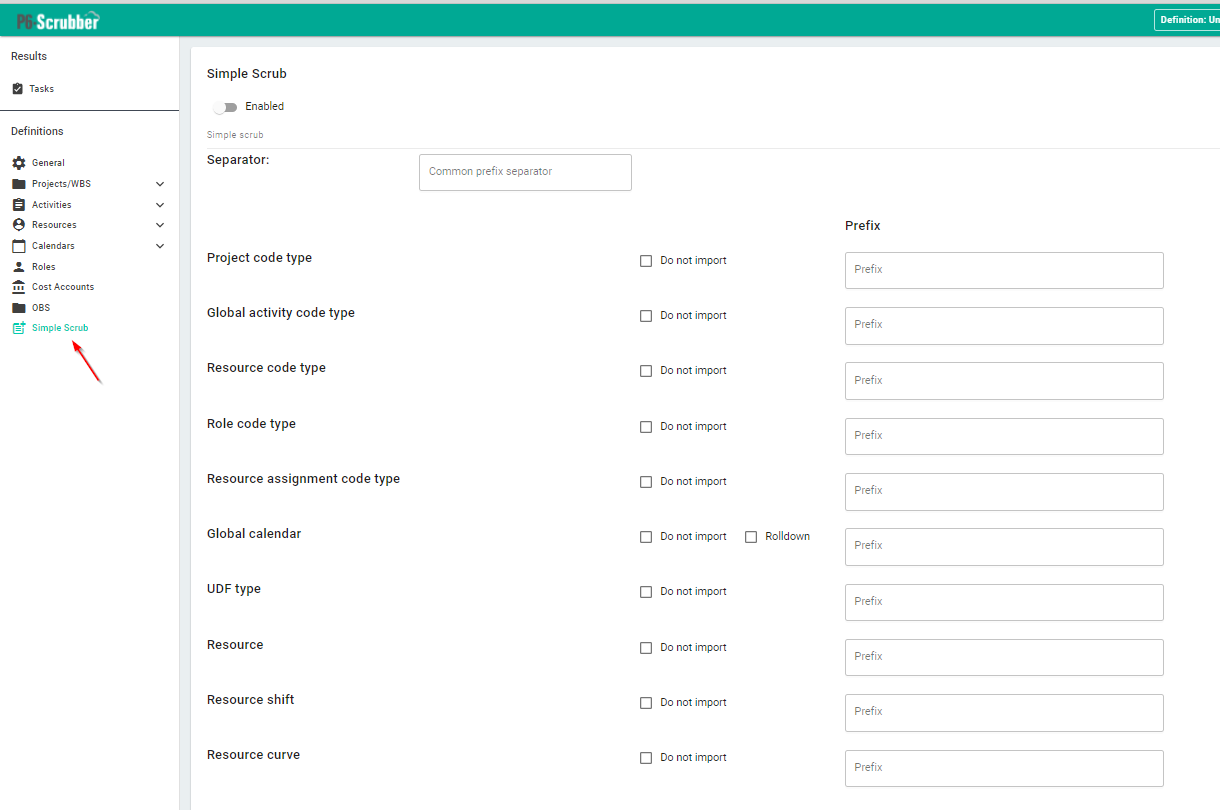 Simply enable the Simple Scrub and define whether you want to use a common separator for each of you prefixes. Add the desired prefixes for each data element or choose "Do not import" to remove the data from your XER or XML. You can also choose to rolldown Global Calendars to the Project level.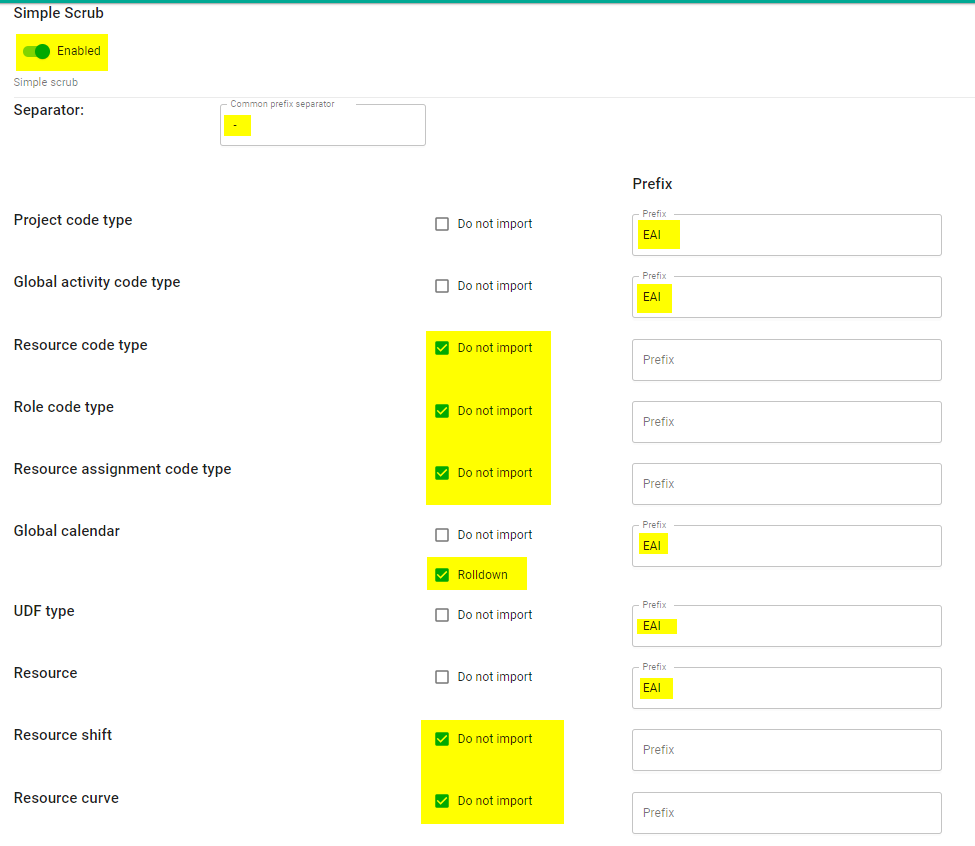 Once you have defined what to do with the data in the file, save the definition. Saving the definition allows you to scrub your file with those settings, and it is easily accessible to use over and over without having to define it again.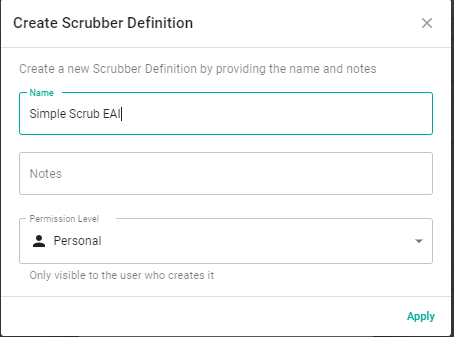 To scrub your XML/XER, apply the definition, select the file and process the file.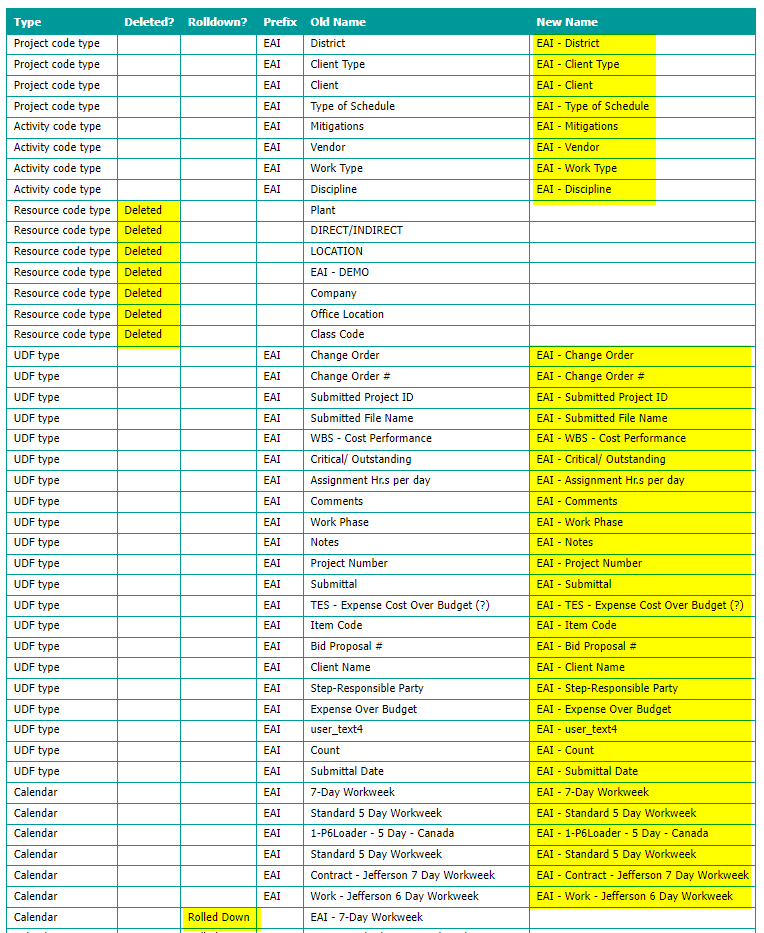 Once you confirm what was changed during the scrub, you can then download the scrubbed XER/XML, along with a copy of the report, and you are ready to import the scrubbed file and/or share the report to others. The files are appended with the date and time the scrub was performed for easy identification.

When the file is imported, you can optionally include a notebook with the results report.

The changes on the imported file can be observed.
Project Codes - Prefixed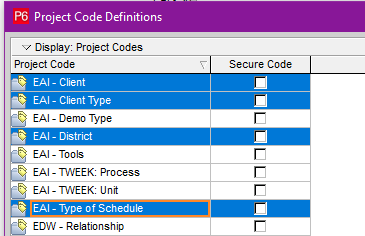 Activity Codes - Prefixed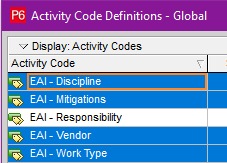 UDFs - Prefixed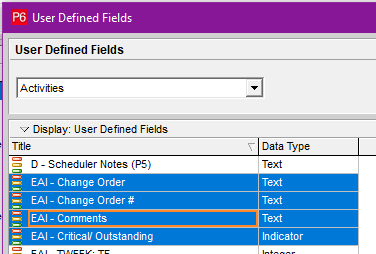 Resources - Prefixed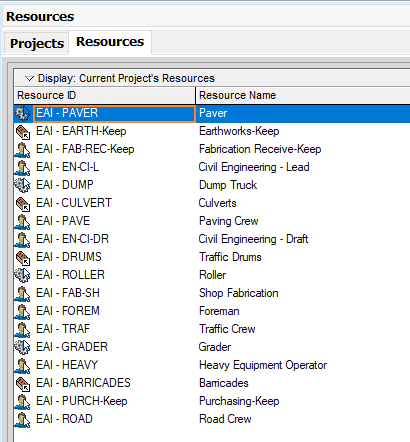 Global Calendars - Prefixed and Rolled to project level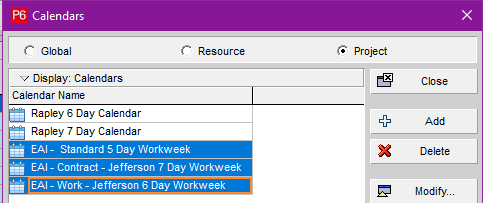 Although P6-Scrubber has ways to more intricately handle data items, sometimes a Simple Scrub is all you need to quickly define what you want to do with data items in your XER/XML.

Check out other ways you can handle XER/XML data with P6-Scrubber prior to import here:

https://www.emerald-associates.com/p6-scrubber-clean-your-xmls-with-ease.html

No video selected.
About the Author
At Emerald Associates, Sue is an Implementation Specialist and has been successful at drawing on her accounting and project management background to consult with our diverse client base. With her friendly demeanor and strong communication skills, she has become a talented Primavera trainer and works very hard to effectively implement Oracle Primavera solutions that cater to each client's unique organizational needs.