How to Input Actuals Into Primavera P6 Efficiently
Financial Periods Dictionary and Actual Costs Loading Into Primavera P6 With The P6-Loader v4
When we added the financial period dictionary to the v4 P6-Loader, I thought it was a waste of time and no one would really use it. With P6 having a wizard already to create financial periods, I thought that was good enough. Well, I was wrong.
In helping a new client and new Primavera P6 user input their actuals to date for a project that had been on the go for about 18-24 months, they did not want to go back and input all the actuals for each financial period for 2013 and 2014. They decided to just put in actuals to date into the current period bucket and then go forward from there using the financial periods.
Now, as these things go, after the client learnt more about P6-EPPM's functionality and saw that we can get monthly financial periods inputted very easily with the P6-Loader, they changed their mind and wanted to get all the back months loaded in their proper financial period buckets. This was a great decision, particularly since the management team likes what they are getting out of P6 for cashflows and want to start comparing progress to the baseline.
So we took an extract from accounting and we needed to get 18-24 months of back actuals inputted. I am too lazy to do it manually in Primavera P6, so out came the P6-Loader v4. I exported the P6 file from the client and I was off! Boy I wish we had the v4 up on their system because not only did I want to get the project loaded in, I realized I wanted to clean up the dictionary as well! This client owned version 3 of the P6-Loader so they did not have the modules I needed.
Financial Periods Dictionary
The standard for monthly periods in the dictionary is 2015-09-01 and I do not like the waste of real estate in this format, so I manually changed them to 2015-09 for 5 years out!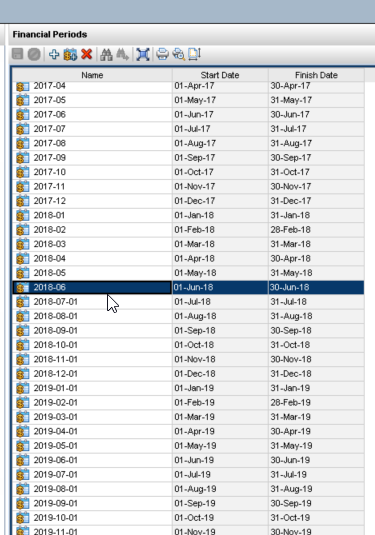 It took me over 45 minutes, a horrible waste of time and not needed if we had P6-Loader v4 up there. I cleaned up the old names and loaded new periods for 5 more years in less than 10 minutes into our Sandbox…much better.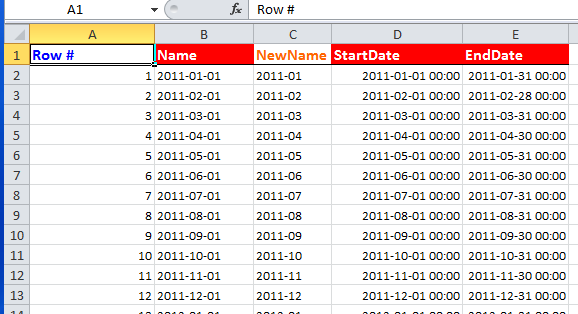 Actual Costs into Financial Periods
Now it was time for loading the actual financial period data for the last few years. I was not sure how long this would take me manually, and I was not planning to find out.
I copied and pasted the data from accounting and loaded it from excel… I then merged the current period values from the second pull from accounting and loaded those up.

For the most part, this went well and was very fast. I made a few mistakes that made this take a bit longer than it should have. Here are my lessons learnt:
Tip 1 - I should have removed all the actuals that were manually input, as they threw off the actual totals in the period values. Once I realized this, I cleared them and reloaded the data into Primavera P6 and things were good. Be careful with some of your settings at the project level as well.
Tip 2- I determined what the actual start of the tasks were based on their first actual costs from the first costs from accounting. If I was better at excel, I am sure I could have put a formula in to do this as well, and if I had a lot more tasks I would have for sure.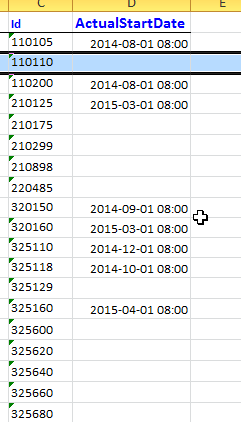 So we got a reasonable status of old tasks with this. It was not perfect, but it is a lot better than all costs from 18 months of work sitting in one monthly cost bucket, skewing the histograms and earned amounts. All in all I saved several hours and had a great result. I am pretty sure the other major development project the client has underway will need the same loads in a few weeks.
About the Author
Nicole's drive for success came at a young age growing up in a family of eight competitive swimmers. As treasurer and president of her high school, one could also say that leadership skills came naturally. Her love of teaching and helping others also developed early as swim instructor and lifeguard while she was studying Building Engineering at Concordia University in Montréal. After graduation, Nicole worked for 6 years in a forensic investigative role on project dispute avoidance and claims resolution cases for Revay and Associates and High-Point Rendel. Nicole learned early on in her career just how critical strong project management was to ensure project and corporate success.
To learn more about Nicole please refer to her executive profile.