16 August 2017
How to Publish P6 Project Data - Now That You Have To
In Primavera P6 16.x and Beyond You Need to Publish Your Project Data for Resource Analysis and a Whole Lot More
When working with resources in Primavera P6 Web version 16.x on, there is a new twist: the need to publish data. If you are trying to analyze resources and the following message displays, it's time to publish.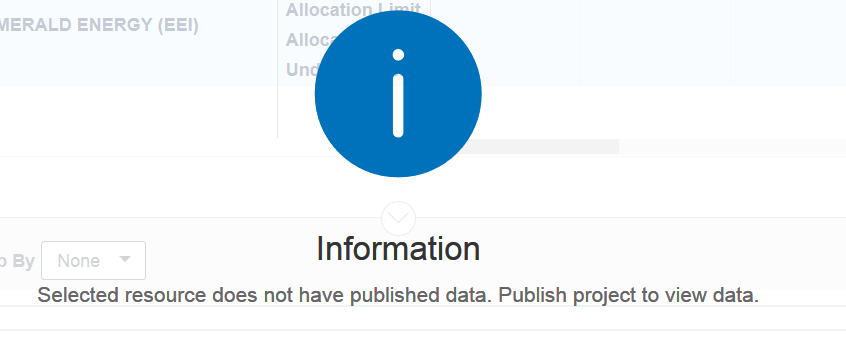 The Publish Project service is dedicated to publishing project and baseline data to the P6 Extended Schema. It recalculates and publishes all project business objects containing calculated or denormalized data, including the:
WBS
Activities
Resource/role assignments
Relationships
Expenses
Steps
Milestones
UDF values
Notes
Budget change logs
Code assignments
More
The first time a data type is published, all data is recalculated and published to the extended schema tables. After a data type has been published once, future publication services recalculate and only publish data that's changed since the last time that data was published.
When a publication service runs, each piece of data is time stamped and stored in the database. This means the tool can accurately determine exactly which data has changed since the last time it was published.
So how do you publish data? I'm glad you asked!
To publish a project, go through following steps:
Note: Project Publication must be enabled in the Application Settings.
First, navigate to the Projects>EPS window.
1. Select the project
2. Click the Action Button
3. Select Publish Project.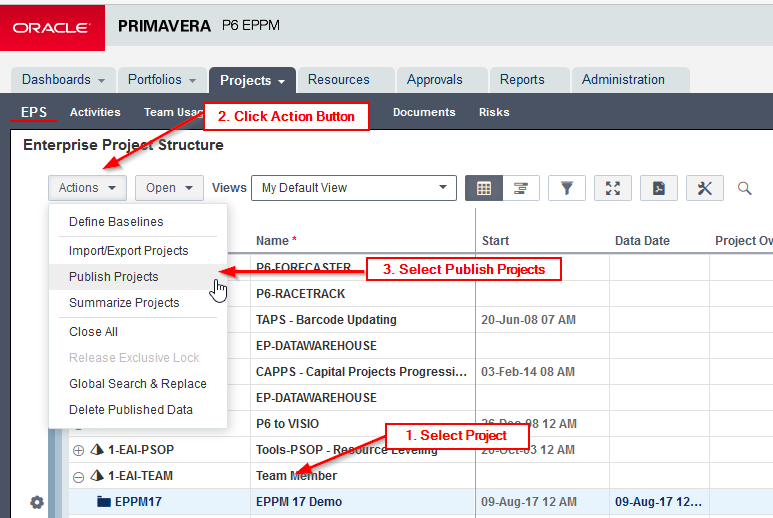 Once this screen appears, click ok.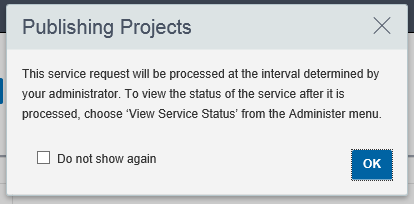 Note: Projects are not immediately published. They are added to the queue of projects being processed for publication the next time the Publish Projects service runs, which is set in Application Settings.
When you navigate back to the Resource>Analysis Screen and select your resource, all current information will be on the graphs.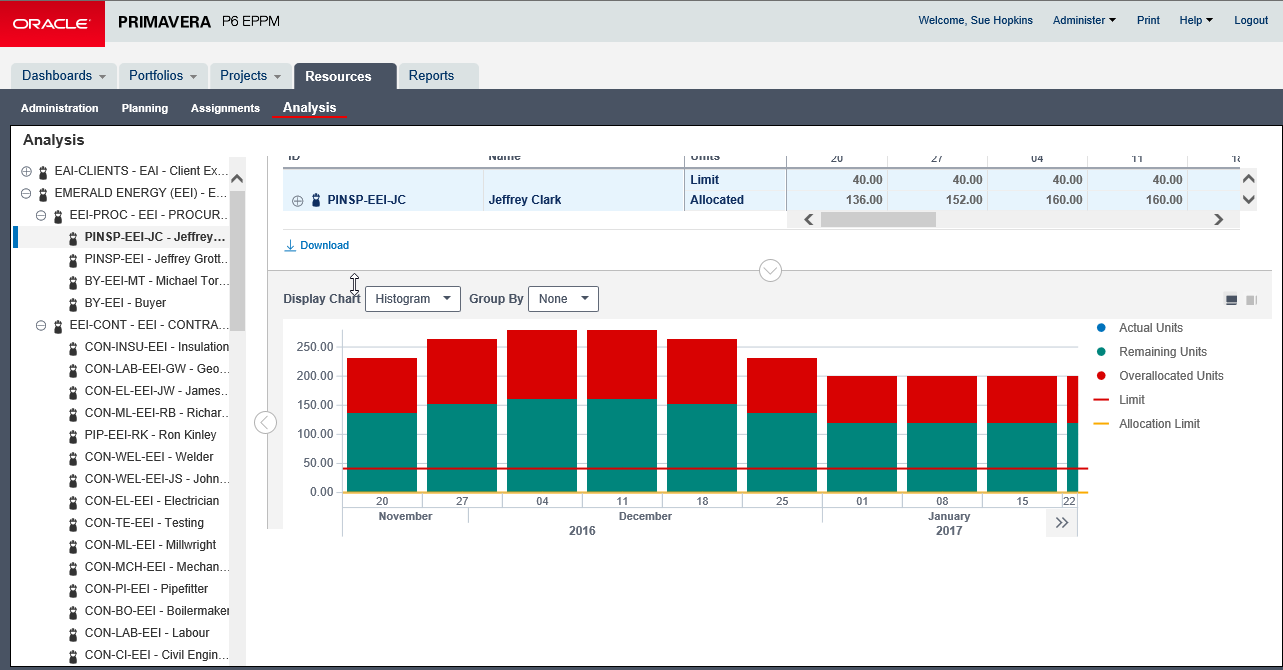 Publishing a project before beginning resource analysis of the project will help your analysis go smoothly. So, the next time you are in the Resource Analysis page and a big blue circle with an "i" in it appears, don't panic, publish your project!