Large Project Upload Using Templates and P6-Loader
Recently, I worked with a client who is combining several business units (BUs) into one database on the Oracle Cloud. Several of the BUs were already working in Primavera P6 which made importing those projects the best solution for these groups; however, we had one BU who was working in MS Project. They were using predefined project templates based on the OPM lifecycle set forth by their organization in P6 to create the existing projects, so importing the MS XMLs would not work properly to get their projects into P6.
The BU created the template projects in P6 for each OPM Pathway they needed, which included project settings, required Activity Codes, and Roles and Resources. We used P6-Loader to load the existing projects in from a list provided from MS Project with existing planned start, data dates and new enterprise coding values assigned. We included the appropriate template on the P6-Loader sheet so the corresponding template with the WBS and activities were copied into the created projects during the load.


Once the projects were created, we extracted the activities and set durations based on the dates from MS Project. We calculated the duration of the activities using formulas in Excel, then used a VLOOKUP to match the calculated durations to the proper activities. The planned duration was then set with a load of the activities into P6 from P6-Loader.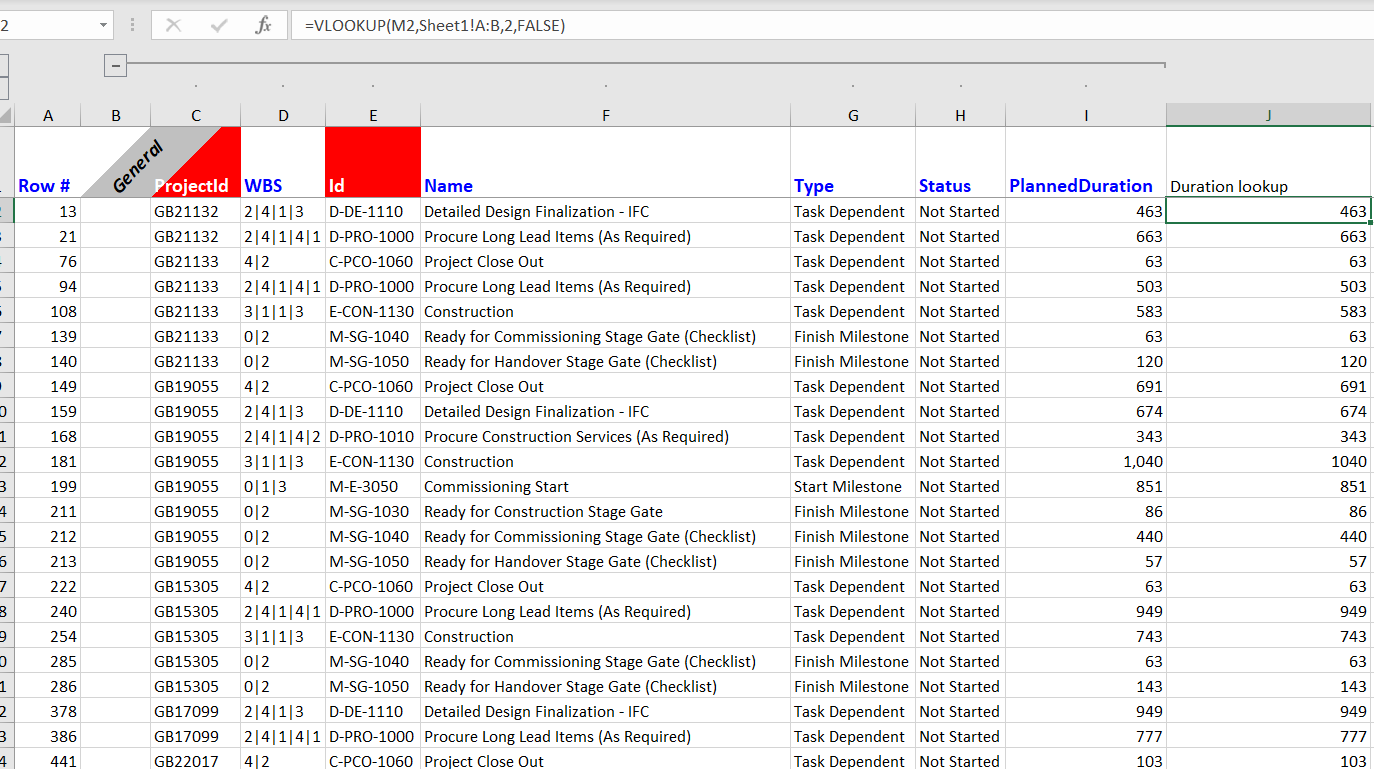 Once the planned duration of the activities was loaded, the projects were scheduled and the dates for the activities were calculated. The BU was then able to analyze the projects in P6 to ensure the data was properly transferred from their MS Project schedule.

Instead of taking hours upon hours of time to manually create projects, the use of the P6-Loader allowed the creation and setting of durations on each project to be done with some help of Excel functionality in a matter of a few short hours. Our client was very pleased with the reduced number of hours required to accomplish the project upload.

No video selected.
About the Author
At Emerald Associates, Sue is an Implementation Specialist and has been successful at drawing on her accounting and project management background to consult with our diverse client base. With her friendly demeanor and strong communication skills, she has become a talented Primavera trainer and works very hard to effectively implement Oracle Primavera solutions that cater to each client's unique organizational needs.