28 November 2016
Out of Sequence Activities In Your P6 Schedule During a Turnaround?
The unexpected happens during a Turnaround project - Let TAPS help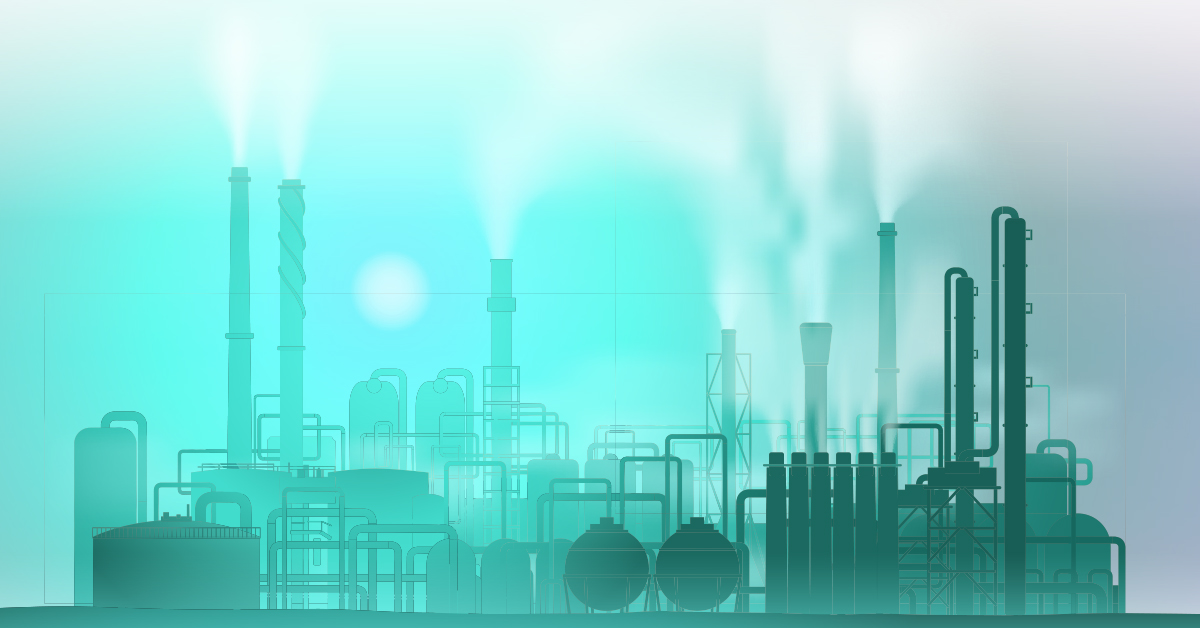 "No battle plan survives contact with the enemy" - Helmuth von Moltke
When you are a scheduler on a Turnaround project you cannot expect everything to go as planned. Often at the end of your shift, when entering progress, you'll find out something unexpected has happened in the schedule. For example, activities have been marked as completed while their predecessors are not yet started. There are different reasons for this:
Was progress of the predecessor(s) missed?
Were the progressed activities reported incorrectly?
Has something changed in the activity's logic?
No matter the cause, you have to figure out which activities are out of sequence, then have your planners and foremen investigate whether any action needs to be taken. Good scheduling practice dictates that we investigate and correct all "Out of Sequence" (OOS) activities.
Before we had Emerald's Turnaround Progressing System (TAPS) to update schedules, I would look at the schedule log to list of all OOS activities, then dump the activity's information into an Excel file with activity details from P6 and do a VLOOKUP to create a readable report to hand out to the planners and foremen so that they could help me fix the OOS activities. I am sure you can imagine how difficult it was to do that tedious job at the end of each shift update and it would usually mean the corrections would not be made in time to hit the next shift's work reports and progress reports to management. In some cases, this could lead to serious under-reporting of progress.
But now TAPS offers me the option of viewing all those "Out of Sequence" activities in a very nice looking report with a barcode associated with them.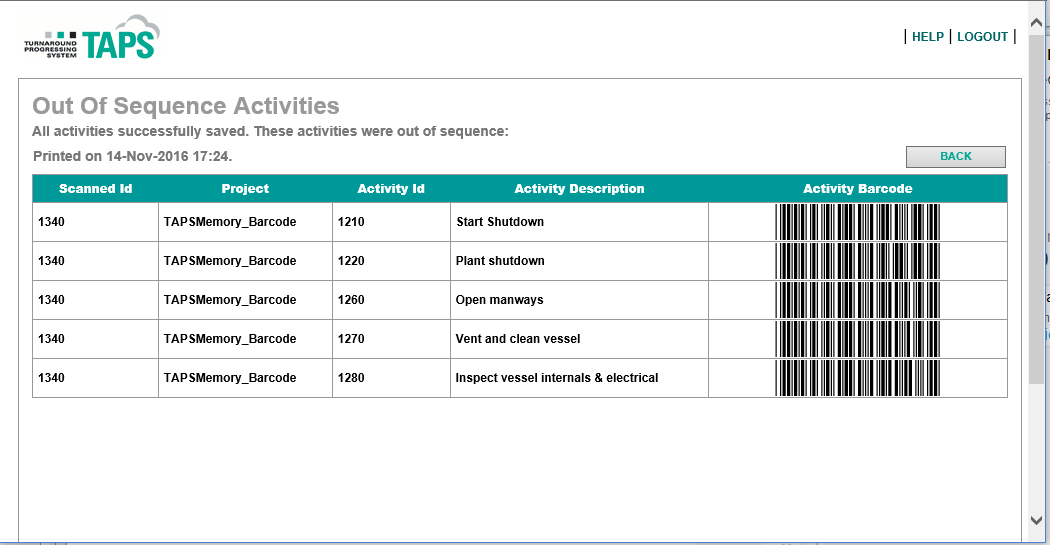 I just need to hand the report above out to the planners and foremen and get them to verify all the information. They then need to let me know whether I should fix the logic or update any of those activity's progress before printing out the next shift's task lists and management reports. Using the barcode takes me right to the activity in question when the answers come in.
Using TAPS Out of Sequence Report allows our battle plan to be as up to date as possible. We get more accurate reporting to the foreman and to TA management.