P6-Auditor v4- How to Find What Happened to a Missing Activity Code
In P6 we sometimes discover data anomalies that do not make sense and need to find out what happened. Emerald's P6-Auditor tool provides an easy and quick way to investigate these anomalies. The P6-Auditor reads the data in the P6 audit tables in a spreadsheet format, making these tables much more legible and searchable.
Let's take a look at how to go about finding what has happened to an activity code that is no longer in our project that once contained values for the activity code.
In this example, I have a project that contained an assigned value for an activity code named "1-P6-L-WorkOrder", which is a Global Activity Code.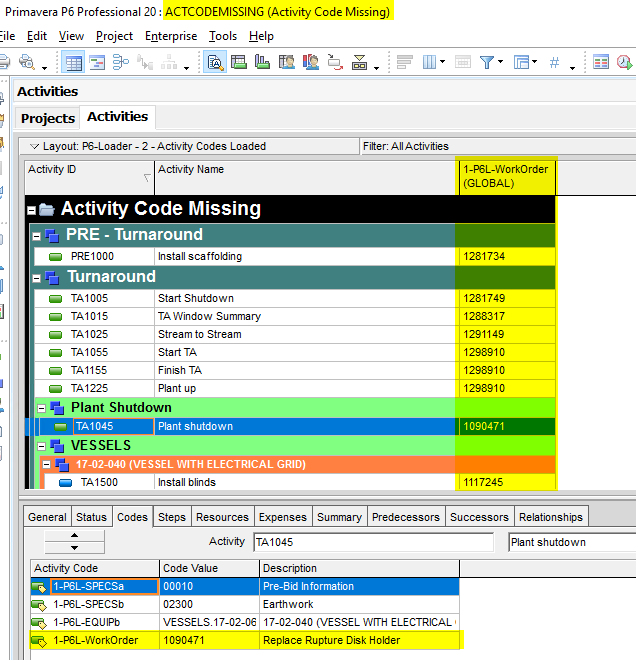 However, I opened my project again, and suddenly the activity code is no longer assigned.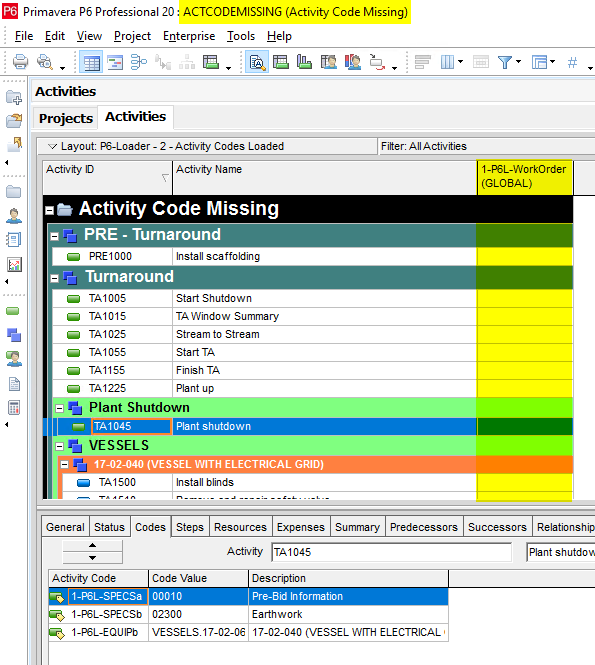 Upon investigating the activity code, I have found it is indeed still in my database with the values I expect, so why is it no longer assigned to my project?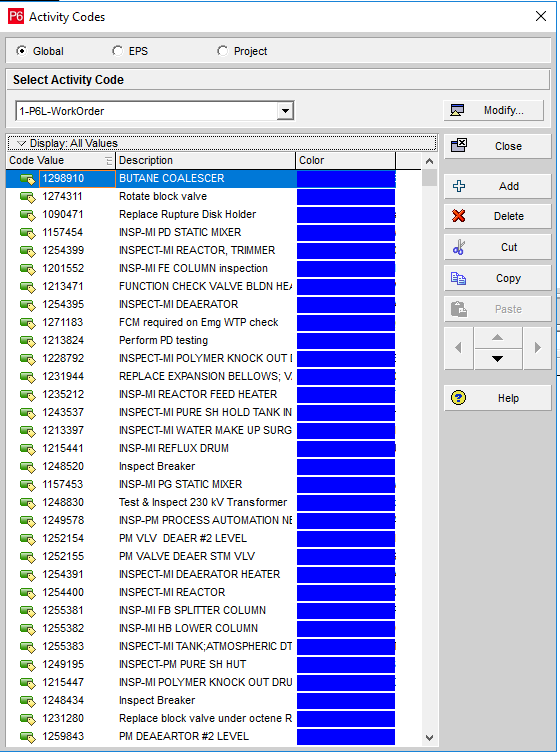 I have logged into P6-Auditor, looked in my Activity Code Event Reporting tab and see where the values have been recently inserted.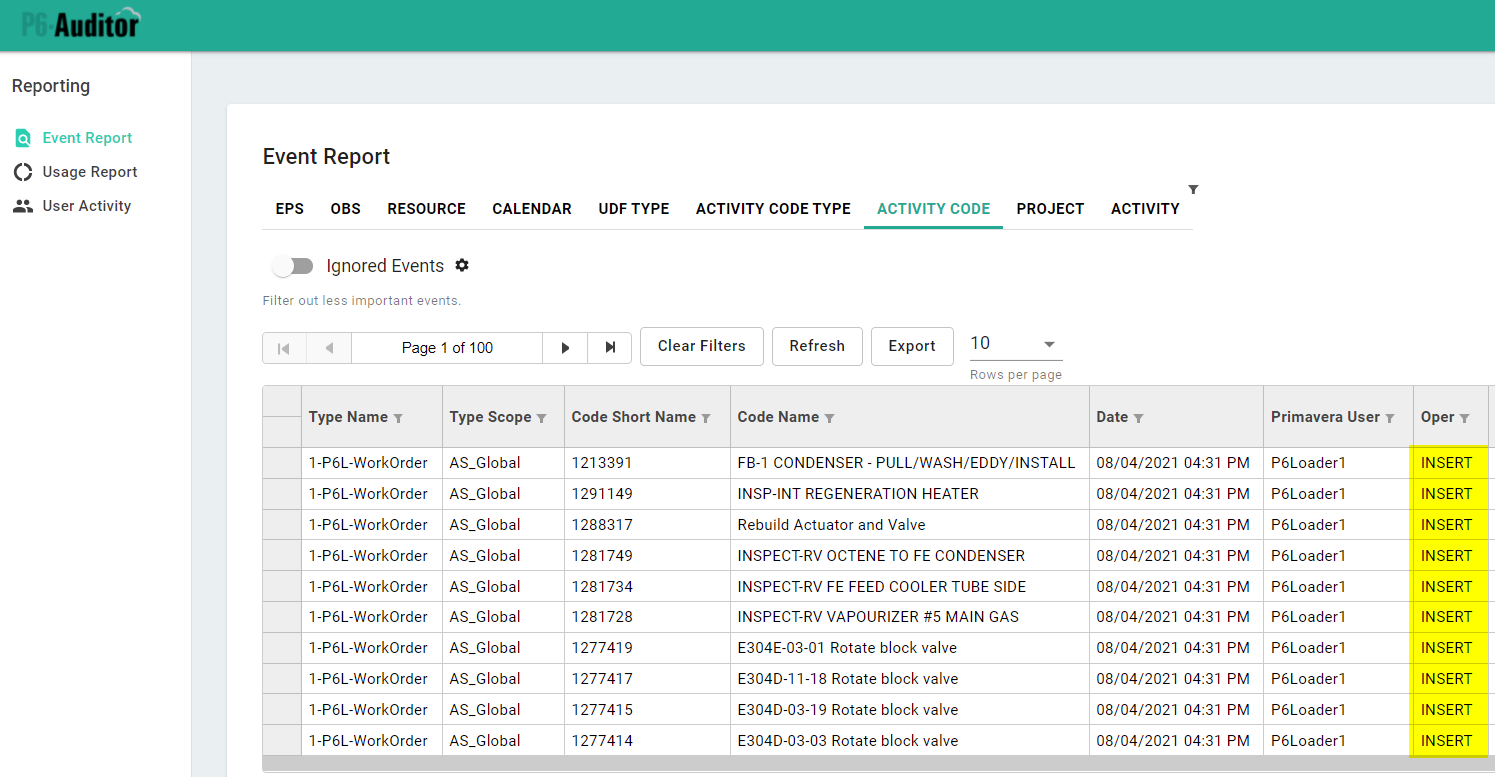 Why would they have been inserted so recently when they had been defined several months earlier? It seems they may have been deleted at some point and added back in, so I am going to filter on the operation to see all values that have been deleted.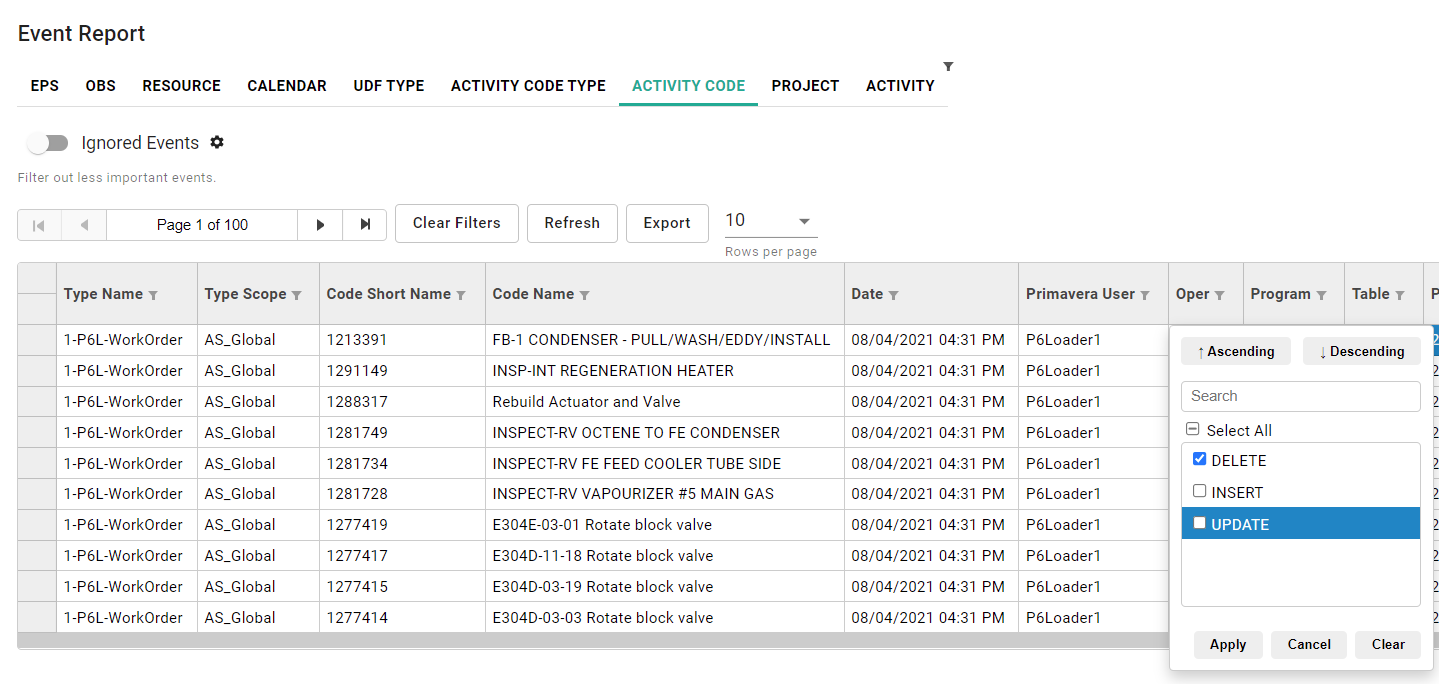 I can now see where the code values were deleted earlier, indicating the user realized what they had done and added the activity codes back.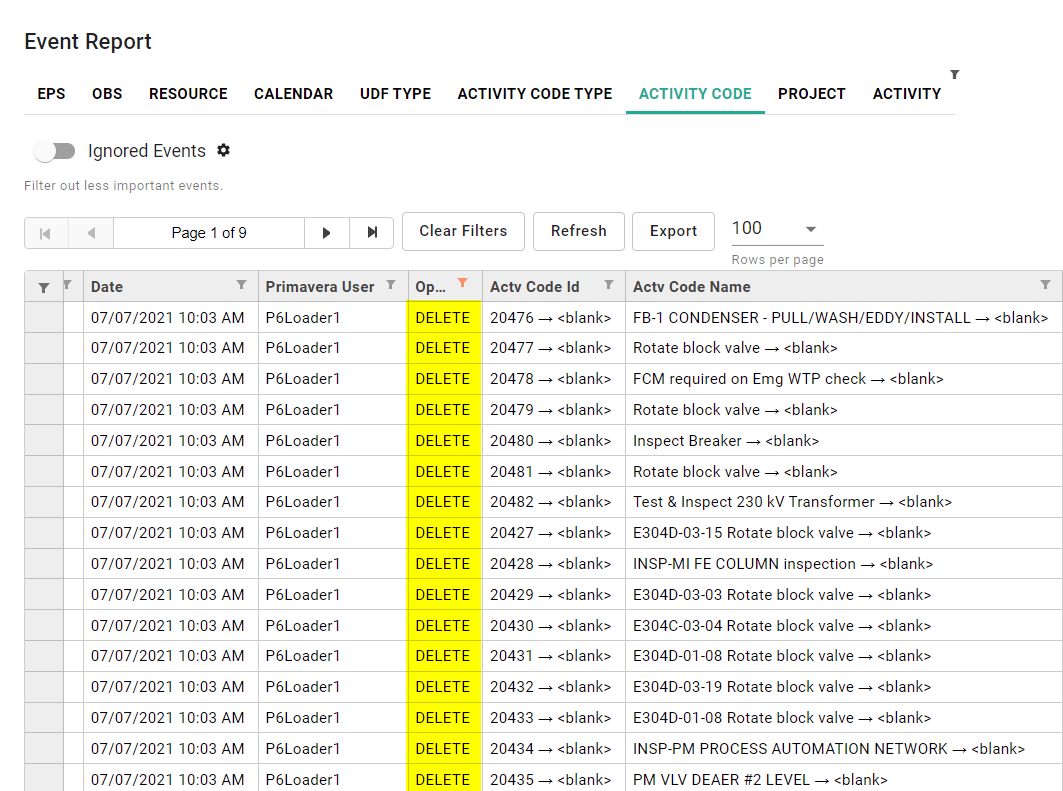 Although the user added the activity codes back, when they deleted the code, all the assignments associated with the original code were deleted, which caused my project to no longer have the values assigned.

I now have a date to have my IT restore the project with the assigned codes, and I can go back to the user and coach them on how to properly handle the deletion of a code and how it will impact projects where it had already been assigned.

The P6-Auditor table is an easy-to-read, easy-to-maneuver spreadsheet containing the name, time, user, changed values and operation that occurred in my activity codes.

No video selected.
About the Author
At Emerald Associates, Sue is an Implementation Specialist and has been successful at drawing on her accounting and project management background to consult with our diverse client base. With her friendly demeanor and strong communication skills, she has become a talented Primavera trainer and works very hard to effectively implement Oracle Primavera solutions that cater to each client's unique organizational needs.