P6-Reporter and EP-datawarehouse – Scenario Comparisons
Often we need to compare and analyze multiple scenarios for our projects. Using EP-datawarehouse, we can store a snapshot of each scenario. These snapshots can be compared directly using P6-Reporter. The user can compare assignments as well as costs. Let's have a look at an example of rig assignment scenario comparisons. Utilizing P6 scheduling functionality, build the scenarios in P6. Once the scenarios are created, create snap shots of the scenarios in EP-datawarehouse.
Three rig assignment scenarios from P6 are below.
P6 - Scenario 1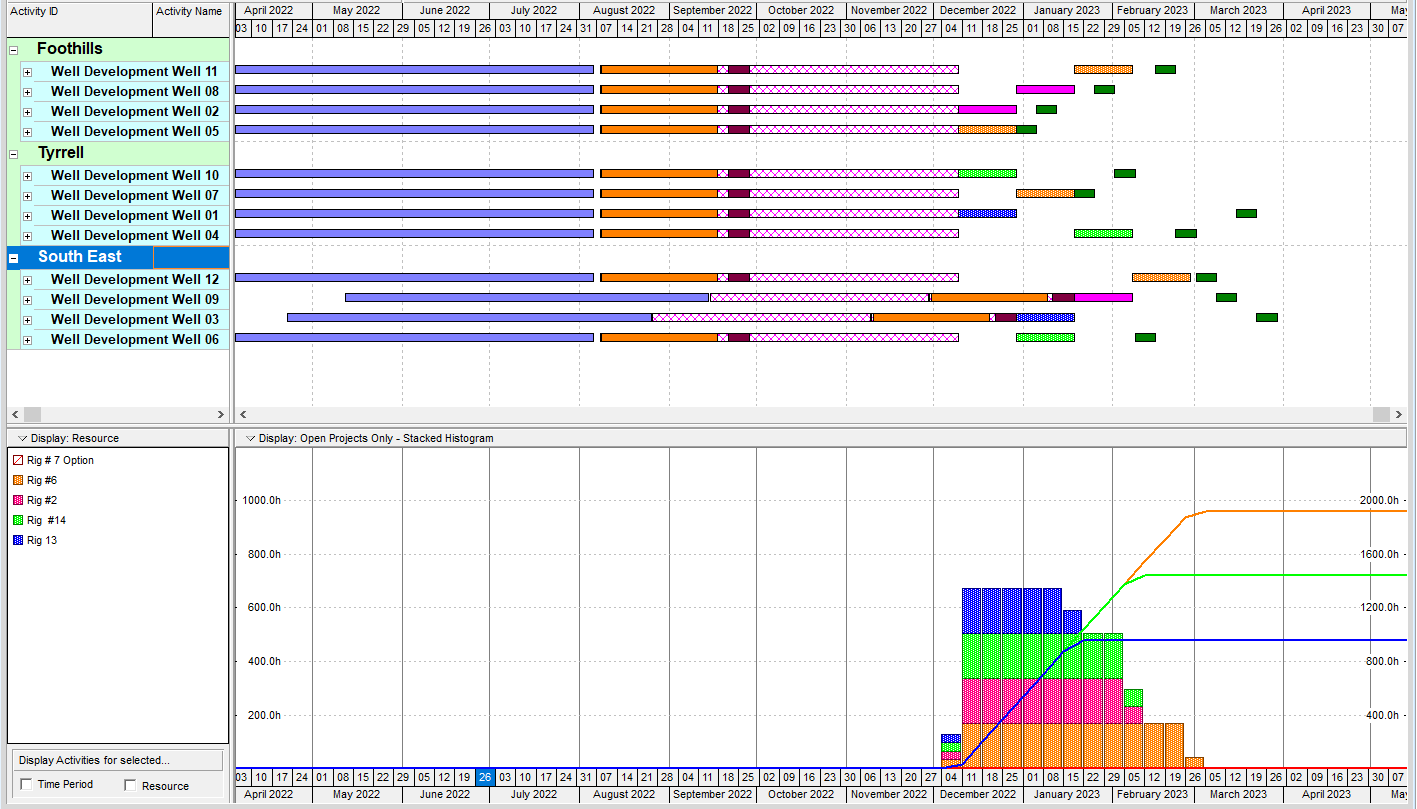 P6 – Scenario 2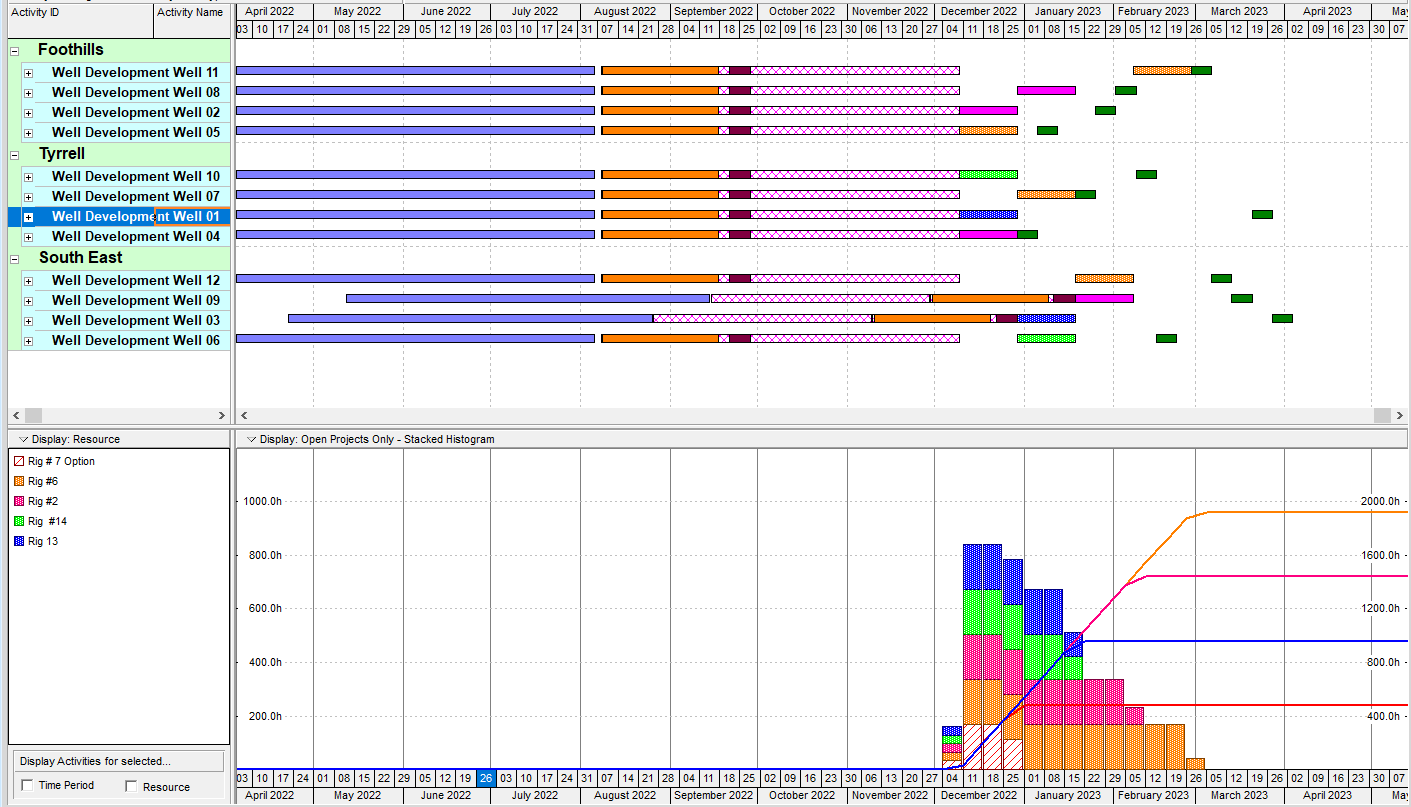 P6 – Scenario 3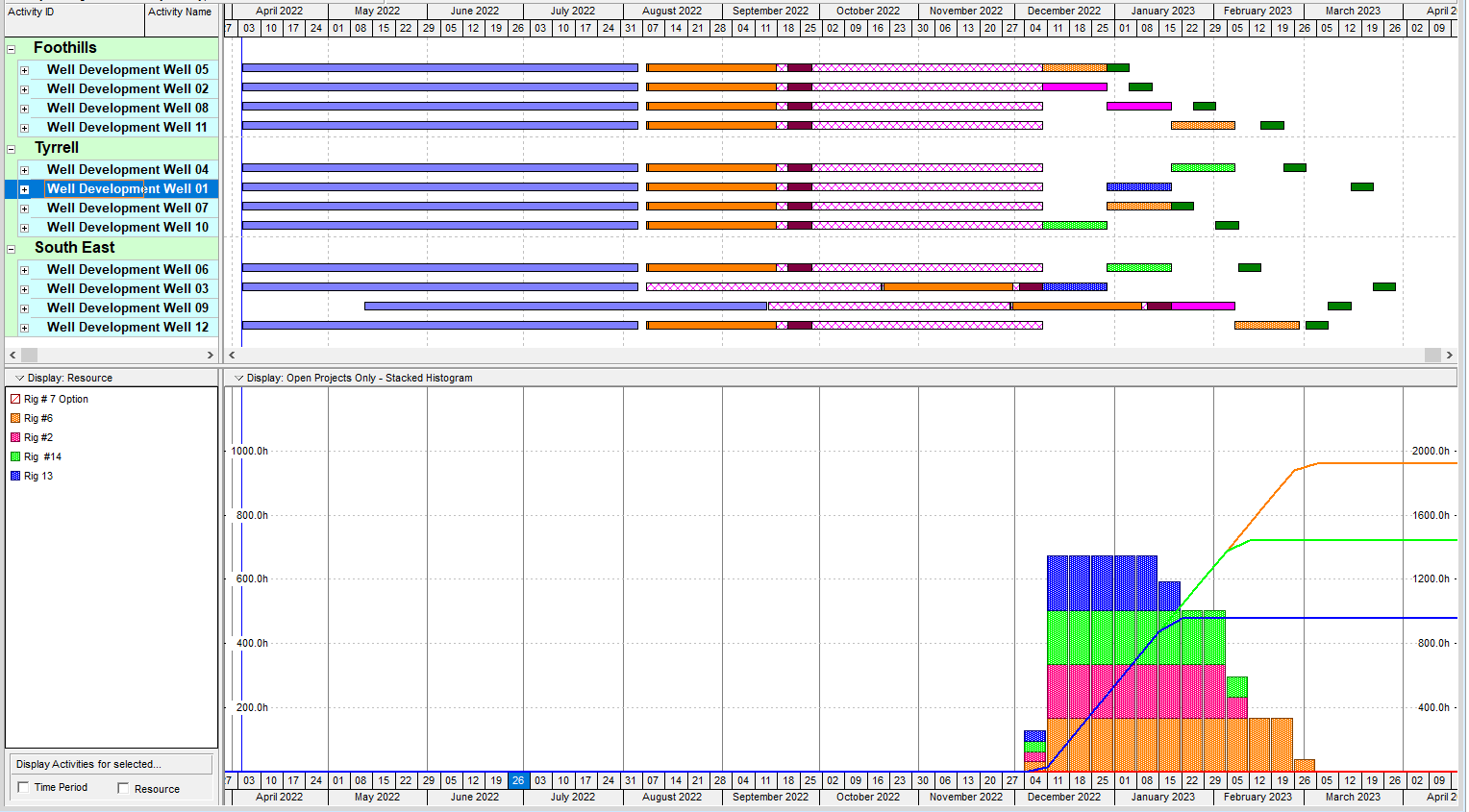 Compare the scenarios in Power BI.


Using P6-Reporter and the snapshots in EP-datawarehouse, easily compare and analyze the scenarios, switching scenario comparisons and locations/work types.


Cost comparisons are also available in P6-Reporter. P6-Reporter and EP-dashboard – powerful tools for your project teams.

No video selected.
About the Author
Mary Lynn spent many years filling a variety of project controls duties such as planning, scheduling, analyzing, training and continuous improvement in the Aerospace Industry. Since joining Emerald in 2008 she has been a tremendous asset to the Emerald team.