P6-Reporter - Resource Allocation Dashboard
In P6-Reporter, the Resource Allocation Dashboard provides a portfolio level resource roll up. View over allocated hours (top left), all portfolio projects the selected resource is assigned to (bottom left), the portfolio resource profile (top right), and the portfolio projects and activity assignments in those projects via a Gantt view (bottom right).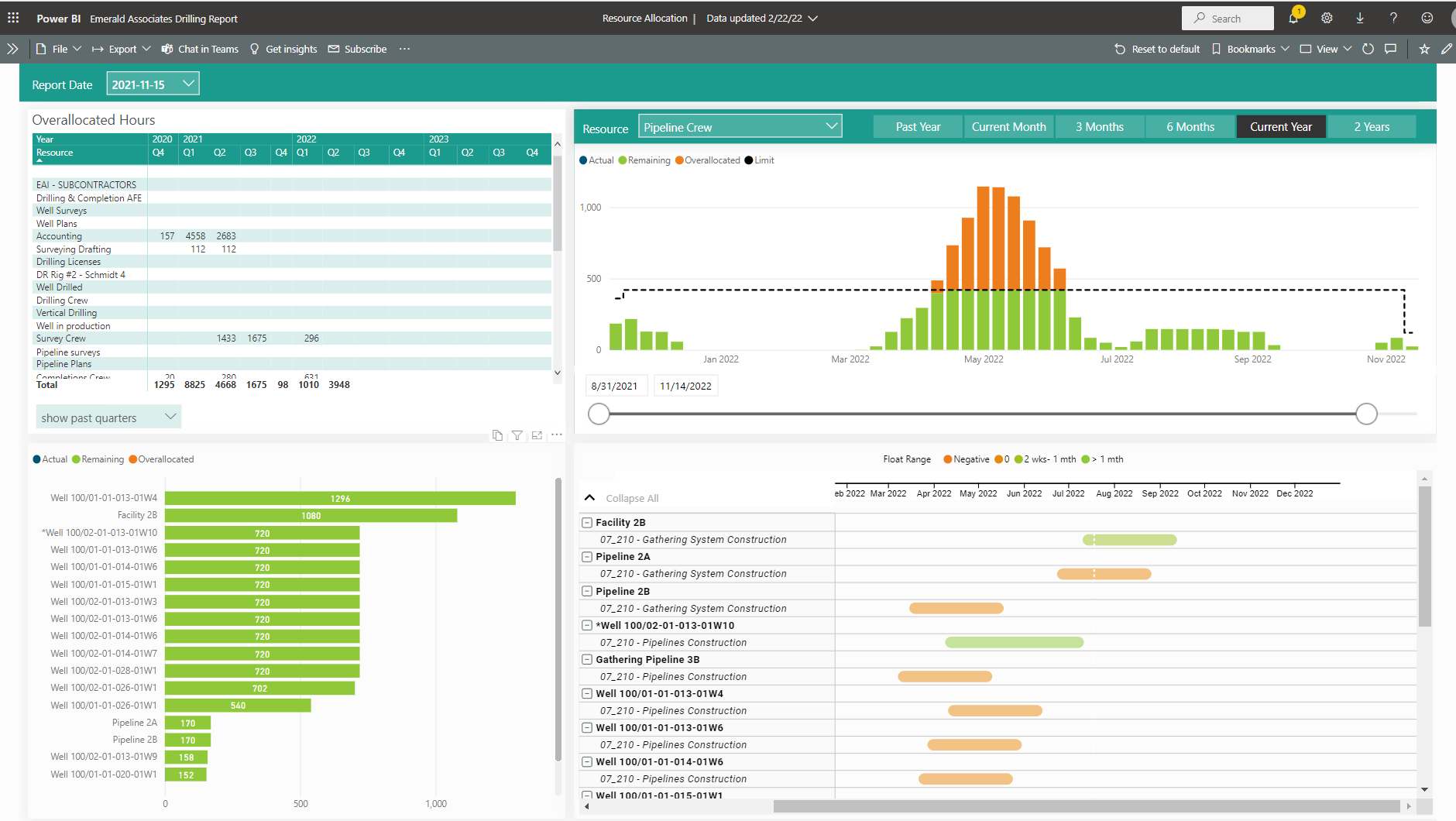 The P6-Reporter Resource Allocation Dashboard provides portfolio-level information on resource allocation with drill-down functionality.

Click on the resource profile bar (top right in dashboard) and the bottom sections (both sides) of the dashboard change to display the applicable information. Yes, these reports in the dashboard are connected.

The projects contributing to the resource profile selected are displayed in the bottom left. The projects and activities in the projects that have the selected resource assigned are displayed in the bottom right.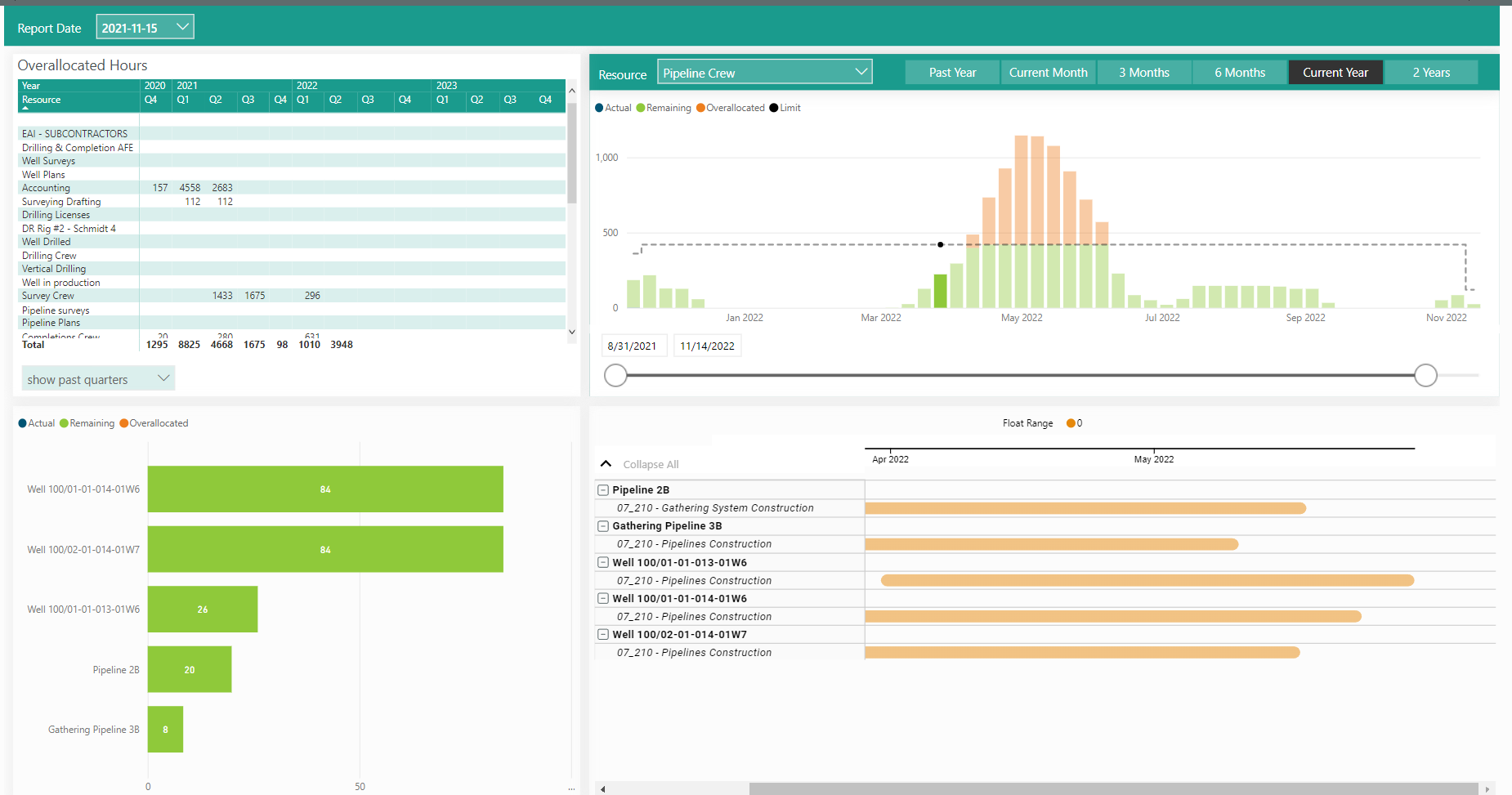 The overall dashboard with the selection and corresponding displays is above. Multiple selections are also available (example below).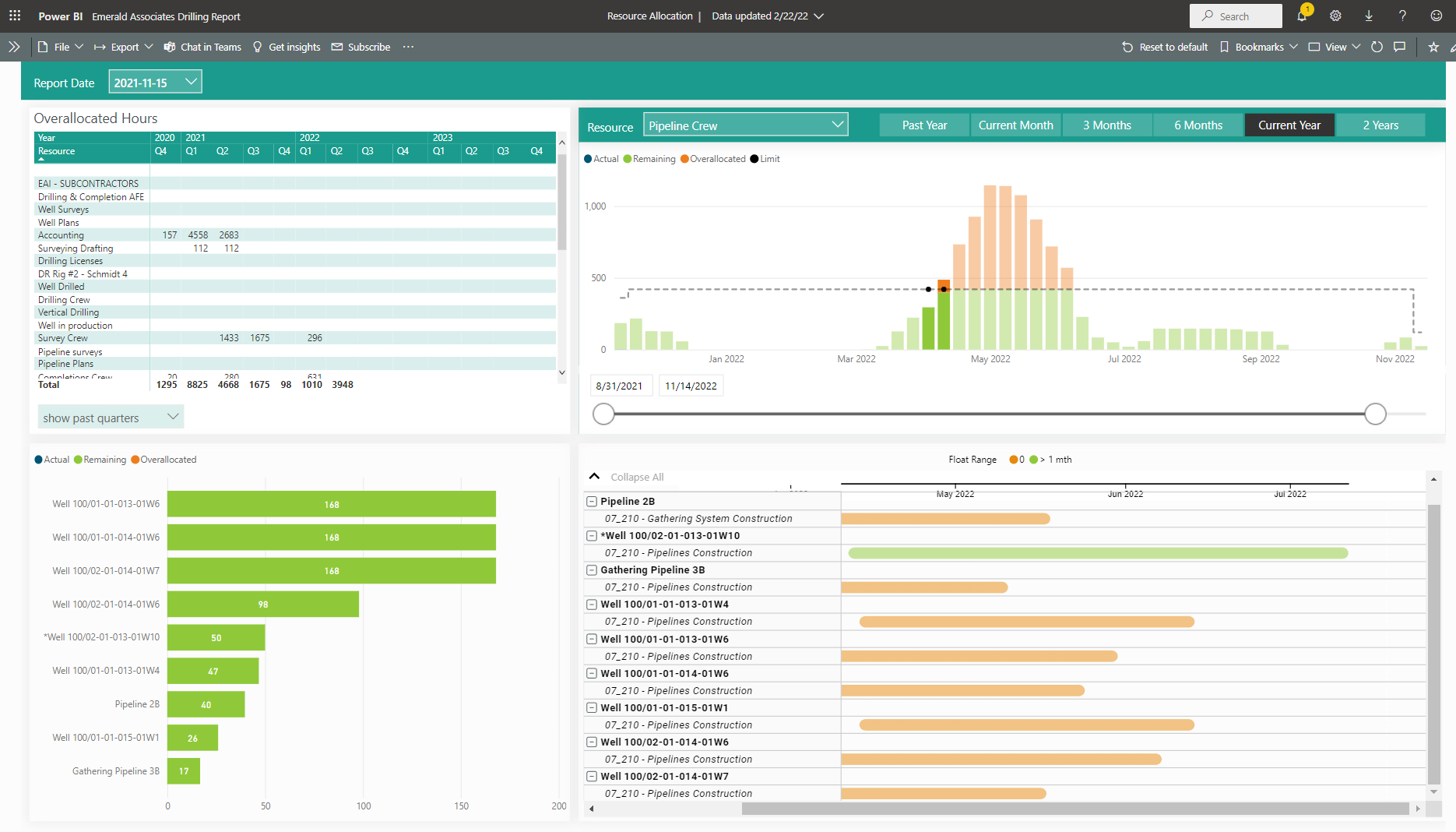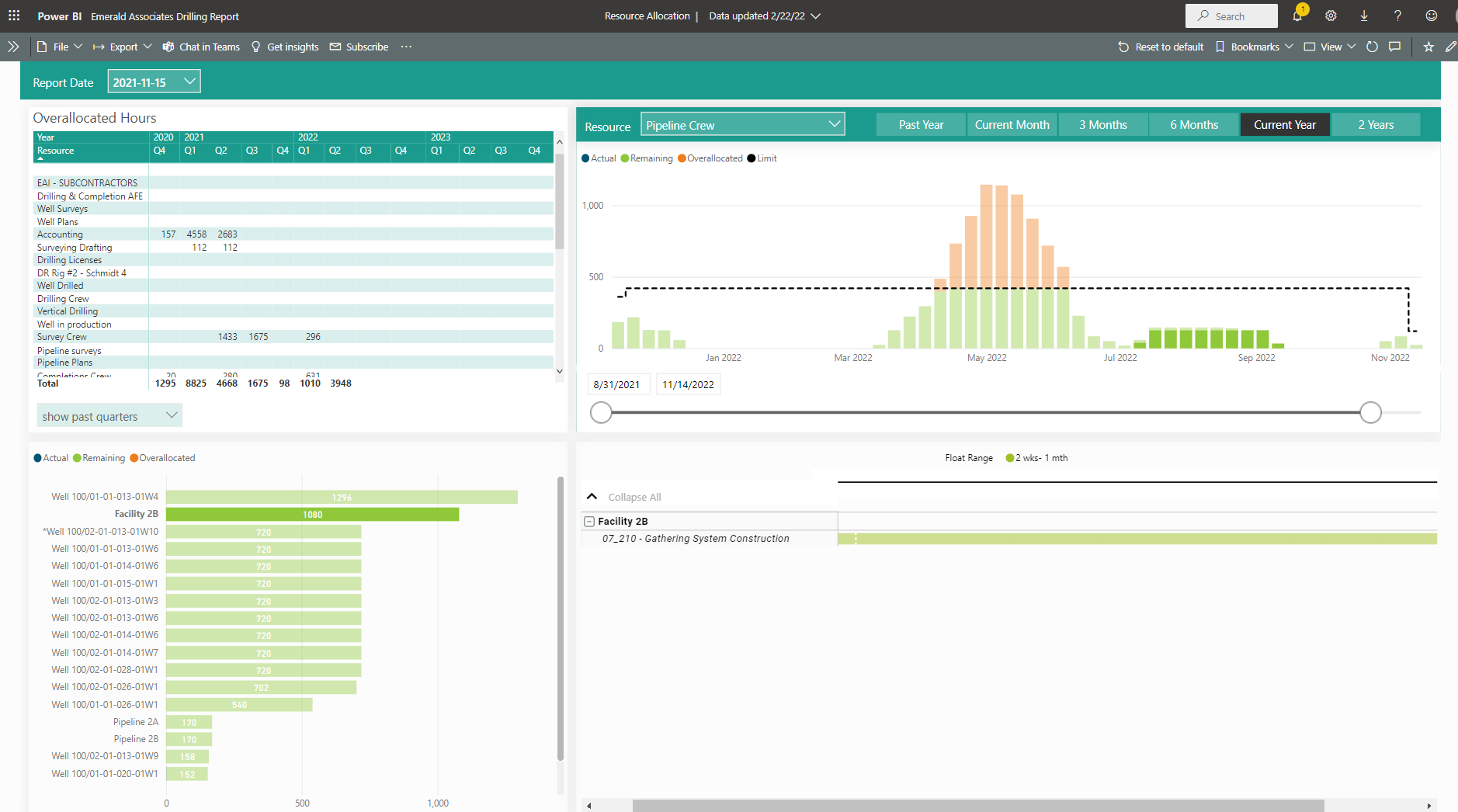 You can select a specific project or a selection of projects (bottom left above). Once selected, the top right graph reflects where within the specified resource profile the assignments (from the selected project(s) selected) appear in the overall resource profile. The bottom right view displays the selected project and the activity the resource is assigned to.

For a look at this functionality in action, have a look at the video clip

here

.

No video selected.
About the Author
Mary Lynn spent many years filling a variety of project controls duties such as planning, scheduling, analyzing, training and continuous improvement in the Aerospace Industry. Since joining Emerald in 2008 she has been a tremendous asset to the Emerald team.