13 December 2016
Primavera P6 - Getting Your New Schedulers Up-to-speed With Less Frustration
Give Your New Schedulers A Head Start with the P6-QA Tool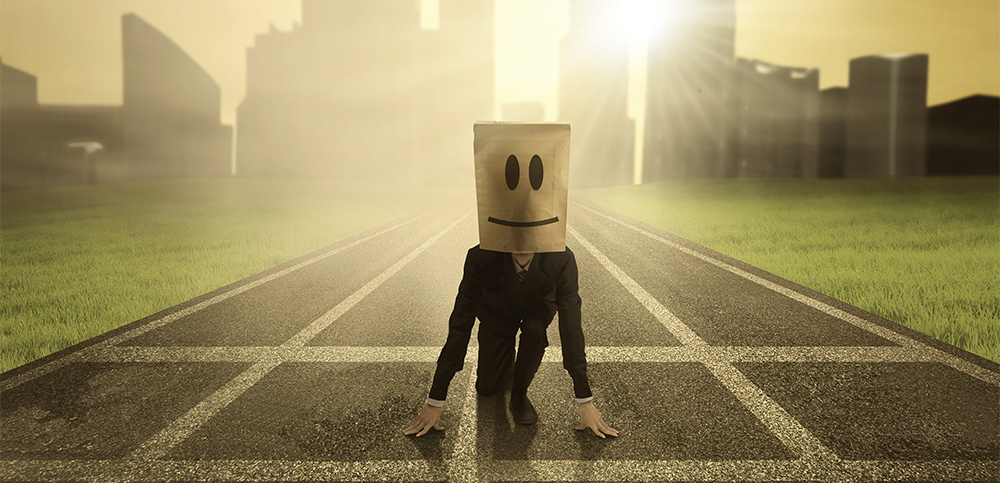 Let's help our new schedulers get up and running faster then ever before.
I love training up new schedulers. I've been a scheduling lead for years and always get a kick out of teaching new users best practices that I have learned the hard way.
Companies provide training, mentoring and support – awesome, but for those entering the P6 scheduling arena, one of the many ways I have seen the process improved exponentially is by giving access to Emerald's P6-QA Tool. By providing new planning/scheduling team members with as much support as possible, the P6-QA Tool makes the transition to their new roles much easier so they can get up to speed fast and encounter the least frustration during the process. It is a win-win.
We can all relate to how l-o-n-g it seems to take to go through the various reports/layouts and filters to check the mechanics of the schedule quality. This time in compounded when reviewing the contents for any changes required, confirming that the schedule represents the execution plan, confirming all the work packages have been covered and integrated as required…..along with numerous other elements.
How can the P6-QA Tool help?
The interactive indicators show you the status of your project directly in P6 itself and are available as you work and develop your schedule. These indicators are both at the project level and at the activity level.
The P6-QA Tool validation settings are customizable to fit multiple scenarios and since the indicators are displayed in P6, they can be used for sorting, filtering or grouping to make the process of finding issues quick. More time spent on fixing issues, less time spent on finding them.
Since the P6-QA Tool works right in P6 there is no need to export your project file to another software package every time you want to run your checks. The P6-QA Tool contains functionality to run checks on schedule quality (such as DCMA), and Business Processes. Below - a screen shot of some of the DCMA indicators available at the project level. (These checks can be run on multiple files at the same time, and reviewed together in the project tab.)

Below – a screen shot of some of the DCMA check indicators available at the activity level. (Keep in mind - all the indicators can be used in sort, filter and grouping and the tool can easily be re-run at any time.)

The P6-QA Tool also stores the project file check results in the project Notebook. (Also available is a P6-QA Tool report which can be printed for each file the P6-QA Tool runs checks on.)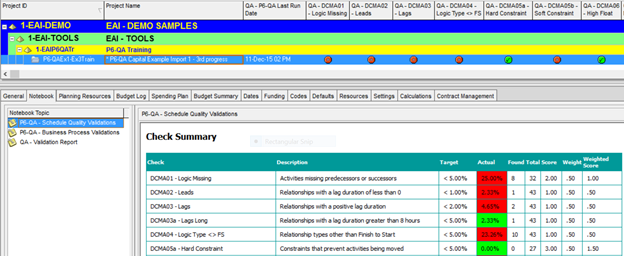 The P6-QA tool can help ease scheduling frustration and stress, assisting with analysis of both schedule quality and business process checks. It speeds the identification of areas in the schedule where attention is required, ultimately helping to expedite the schedule development process.