Saying Goodbye to Expedition 8.5 and Hello to Unifier - Part 1
A Case Study From A Functional Perspective
Primavera Expedition, now known as Primavera Contract Management (PCM), was a great tool in its day and still is as PCM. We had a number of clients who ran their entire capital program on the tool with hundreds of large and small projects.
Now that PCM is moving into the extended support phase, how do you get years of data out of the system and preserve it for future reference?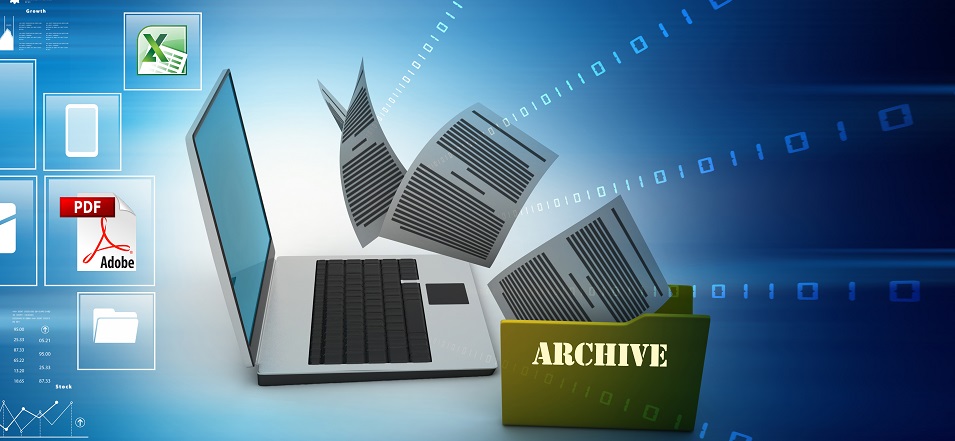 Alberta's Capital Health was a big user of Expedition from the 1990s through to 2010. They had hundreds of projects that were sitting on a Sybase SQL-Anywhere server. Migrating them all to Unifier was not really worth the cost and effort but keeping the Expedition server going on such an old version was also costing IT resources. So the projects needed to be retired, and Alberta Health Services (AHS) needed to have easy access to the documents related to these health care projects.
Solution
Emerald's PCM-Archiver came to the rescue. We had used our proprietary tool many times with many versions of PCM ranging from versions 11 to 14.2, but we had not run the PCM-Archiver with such an old version of Expedition before, so we were not completely sure what all the technical hurdles might have been. We knew the printing to pdf was going to need some attention. (See part 2 - A technical perspective)
The PCM-Archiver extracts all of the information about the projects and documents and saves it so that the old Expedition database can be retired altogether, saving IT thousands of dollars a year.
By selecting the projects and running the PCM-Archiver, we were able to automate hundreds of thousands of hours of manual effort that would have been required to archive these projects including:
Printing all of the Expedition documents to their default Forms in PDF format

Extracting all of the fields and saving them into Excel so that they can be searched in the future (new feature added)

Running all the project costing reports and saving them to PDF format (new feature added)

Extracting and saving all attachments on all documents

Full Project backup to a recoverable JAR file
Each project archive was automatically placed into its own directory for easy access to modules, documents and all backup materials if and when required. As part of the project, a validation checker was made to ensure that all the documents were captured and the PCM-Archiver had completed the massive projects successfully.
Timeframe
In just a few weeks of effort, we made our PCM-Archiver into an Expedition-Archiver, validated and pre-tested some sample projects, created new log and search features, and extracted 1,213,318 documents. The tool generated 1,123,318 Excel files, 39,384 links for attachments, and 91,236 PDF files (we extracted all the documents and generated the PDF documents for the documents that had a default form configured). Manually doing this work would have taken several people months with significant risk of human error.

If we were to regenerate all those documents again, it would require about 140 straight hours of computing work or 6 days, give or take. Between 70% to 80% of that time would be spent printing documents, while the remaining time would be spent doing everything else.

No video selected.
Related Articles
About the Author
As our VP Solutions and a Lead Risk and Implementation Specialist, Ian leads Emerald's functional consulting group. With over 20 years of international experience in varied fields and roles from manufacturing, heavy civil construction, pharmaceutical plant construction, hospital projects and oil and gas capital and turnaround projects, Ian brings a wealth of project knowledge to all of our clients.
A visionary in the world of CAPEX, maintenance and turnaround planning processes, Ian has lead many of our large clients through their integration projects between ERP/EAM systems and Primavera products. Some of his integration success stories include Suncor Energy SAP to Primavera integration, BP Maximo to P6 integration, implementation of P6 at the Ontario Power Authority as well as the integration of Primavera Contract Manager with Oracle Financials at Capital Health Authority and Vancouver's Rapid Transit Project 2000. Other major clients include Milwaukee Metropolitan Sewerage District, Shell Canada and Shell Global Solutions.
Ian has conducted Monte-Carlo risk analysis on CAPEX and turnaround projects for Shell Canada, Suncor Energy, Husky Energy and Bruce Power. He believes that successful Monte Carlo application is a process, not just a tool and has spoken at a number of events on the correct application of risk analysis.
When not assisting clients with their projects, Ian unwinds by riding his BMW motorcycle, listening to music or dragging his kids on long hikes.
Ravi started working with computers as a child, programming with BASIC language on his MSX, a platform once popular outside of North America. In 1998, Ravi started an internship where he further developed his programming skills. After one year, this internship became his first job, where he gained experience developing industrial automation systems.
Over time, Ravi has worked in many different industries and programming languages, developing banking, integration and mobile solutions in C/C++, Java, Visual Basic and C # for a variety of platforms.
From 2007 to 2011, Ravi moved from Brazil, his native country, to Canada with the desire to live and learn another culture, as well as gain experience working in diverse environments.
Since 2009, Ravi has been an important part of the team at Emerald Associates. He has participated in key integration projects with major clients, such as CL&P, Suncor and Nexen, acting as the key technical lead in all phases of the projects. Ravi is also a key contributor at Emerald Associates in the development of unique in-house products such as TAPS, EP-dashboard, CAPPS, PCM-Loader and P6-Loader.
Ravi is a dedicated and insightful developer, one who prides himself on the quality of his work. He truly strives to provide optimal functionality so that each piece of a complex integration system fits together to give the end-user what they really need and more.