Simple Scrub with P6-Scrubber
Deal with Data Items in XERs and XMLs Quickly Prior to Import
Are you looking for a quick and clean way to remove or prefix data, roll global calendars to the project level or assign the resources to import to an existing resource node in an XER/XML before importing it into your production database? By doing things like this, you can keep your organization's codes, UDFs, calendars and resources tidy and easily identify what was imported.

P6-Scrubber - Simple Scrub will allow you to do one or all of these things quickly and easily. Once a definition is set up, it can be saved to scrub other files with the same parameters, saving even more time.
Prefix Data
If all you want to do is prefix the data coming in from the XER/XML, you can quickly add the prefixes to your file by setting the universal separator and prefix for each element.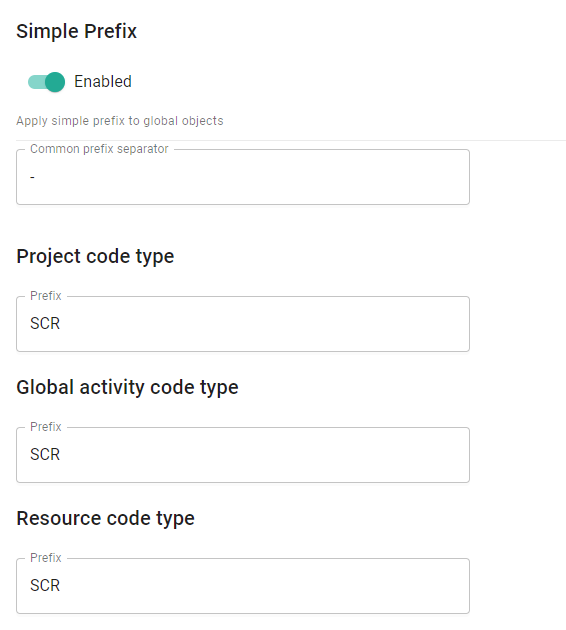 Removing Data
Removing codes only requires setting a checkmark to remove all of that type of data.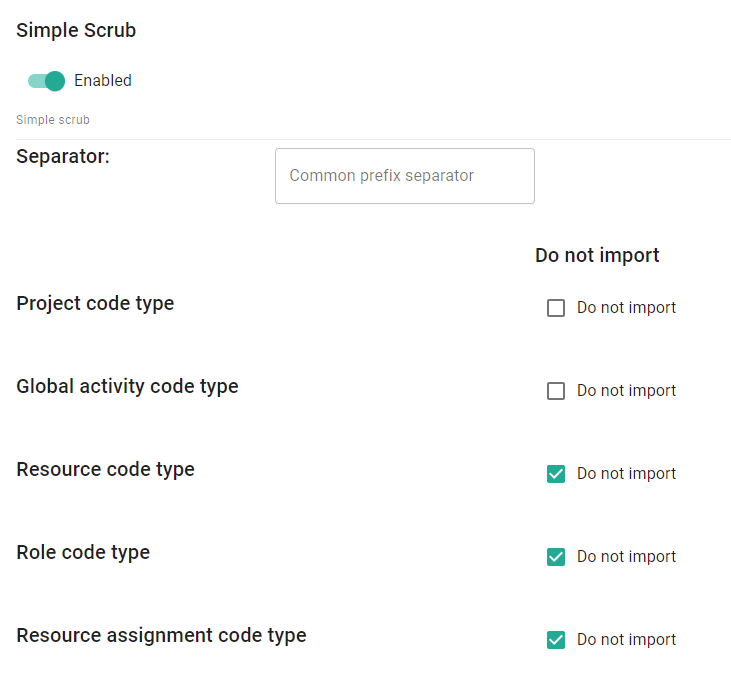 Calendar Rolldown
Rolling a global calendar down to the project level is another easy setting of a checkmark.

Version demotion
You can even demote the version a file is exported in for those times when the sender of the file is exported from a more recent version of P6 than your version.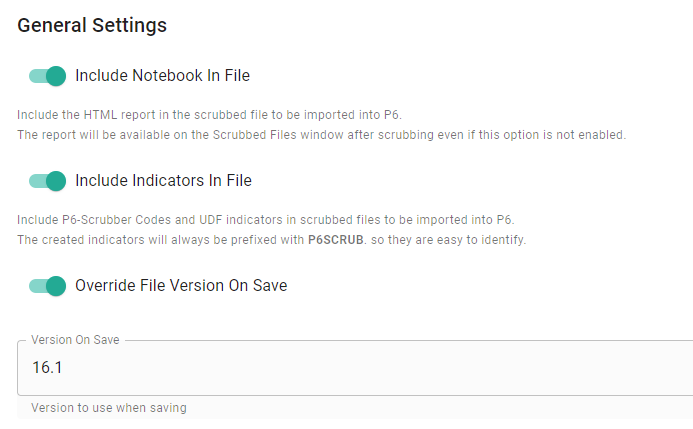 Save the definition
Once the definition is complete, it can be saved and re-used over and over to scrub XERs/XMLs so you don't have to re-create them every time you want to scrub an XER/XML. An unlimited number of definitions can be set up, so you can have a different definition for each of your clients or needs.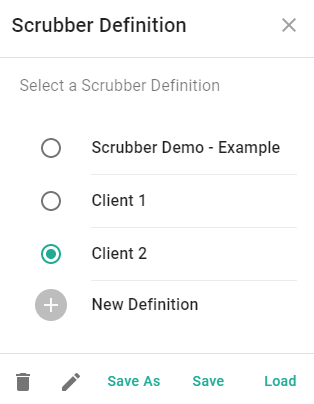 Scrubbing a file
To scrub an XER/XML, you need to only choose a Scrubber Definition and one or many files to scrub. The P6-Scrubber will scrub each file according to the definition and supply an output of a clean file with an html report documenting everything the Scrubber did with the data. The report creation in the clean XER/XML file can be turned off if you do not want to include them in your import.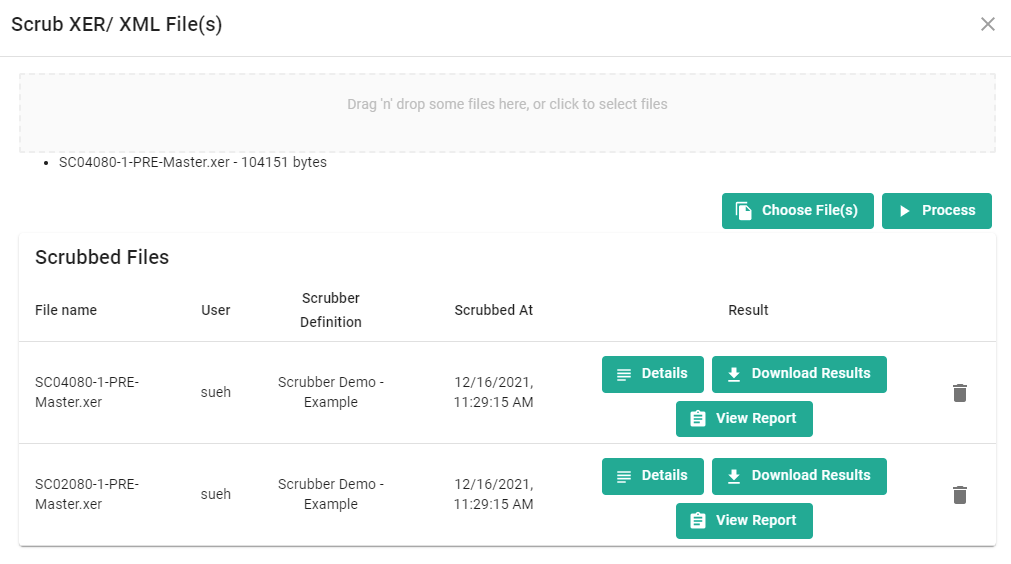 Scrubber Report
The report provides a summary as well as a detailed account of each area, including the definition run and the changes made.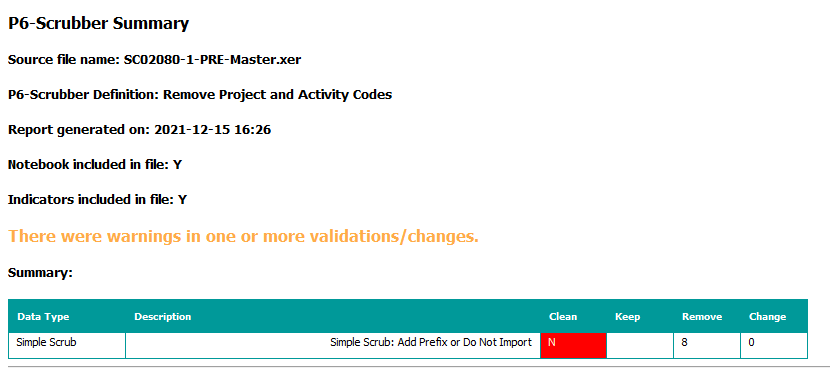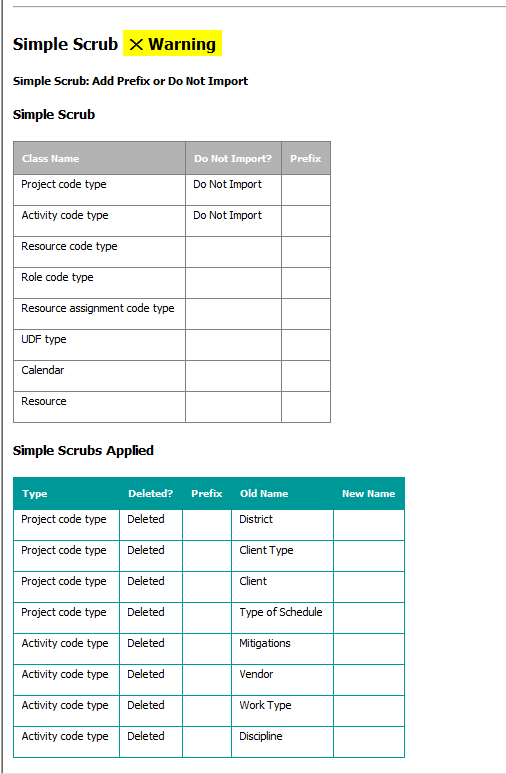 Imported File
Once you import the file, the report will be created to display as a notebook on the project.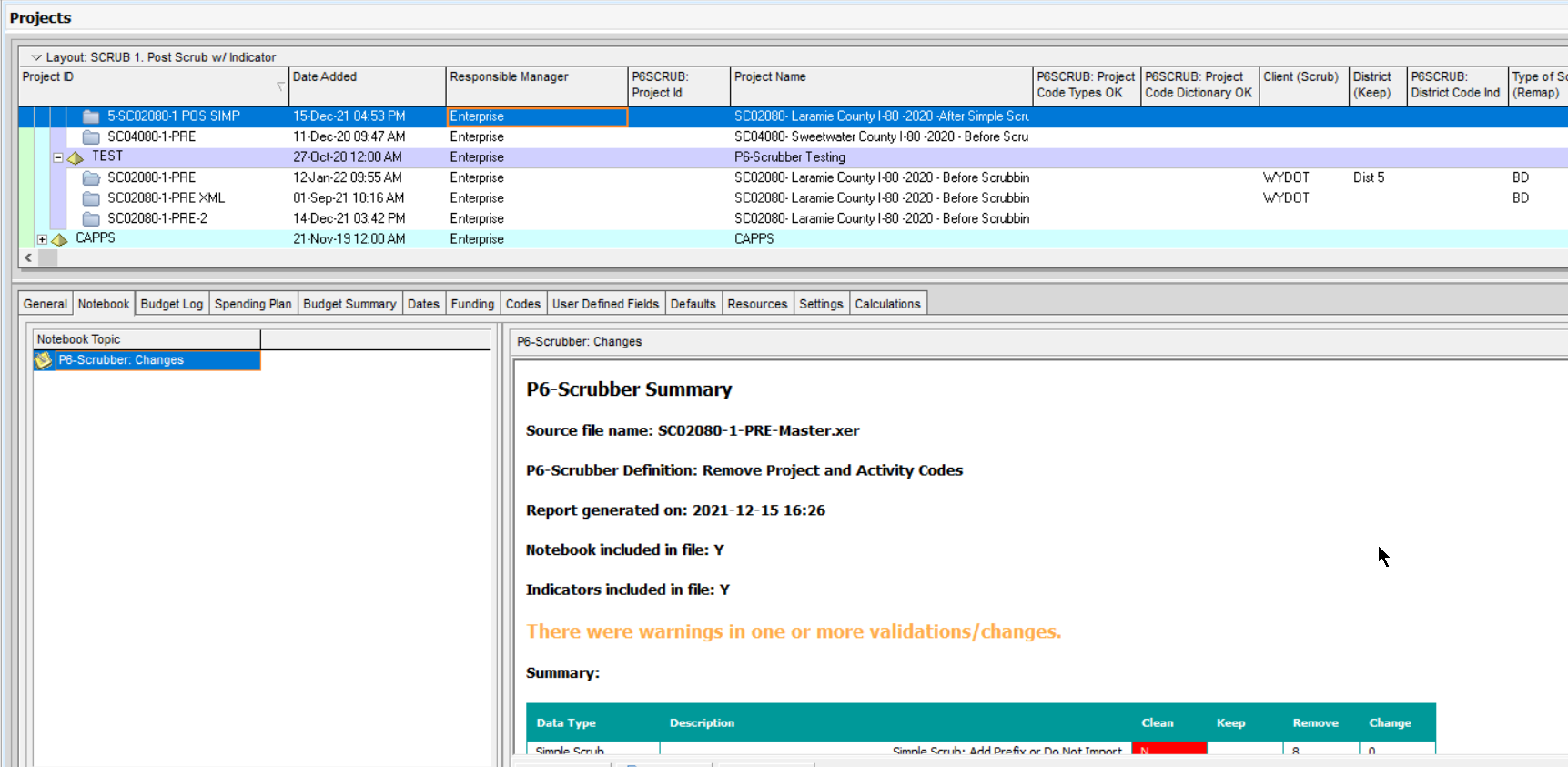 No video selected.
About the Author
At Emerald Associates, Sue is an Implementation Specialist and has been successful at drawing on her accounting and project management background to consult with our diverse client base. With her friendly demeanor and strong communication skills, she has become a talented Primavera trainer and works very hard to effectively implement Oracle Primavera solutions that cater to each client's unique organizational needs.