TAPS Mobile - Cancel an Activity
The cancel function has been long available in TAPS Classic and has now been added to TAPS Mobile. Just how easy is this function to use? This easy:
Step 1 – Enter your credentials and Sign In.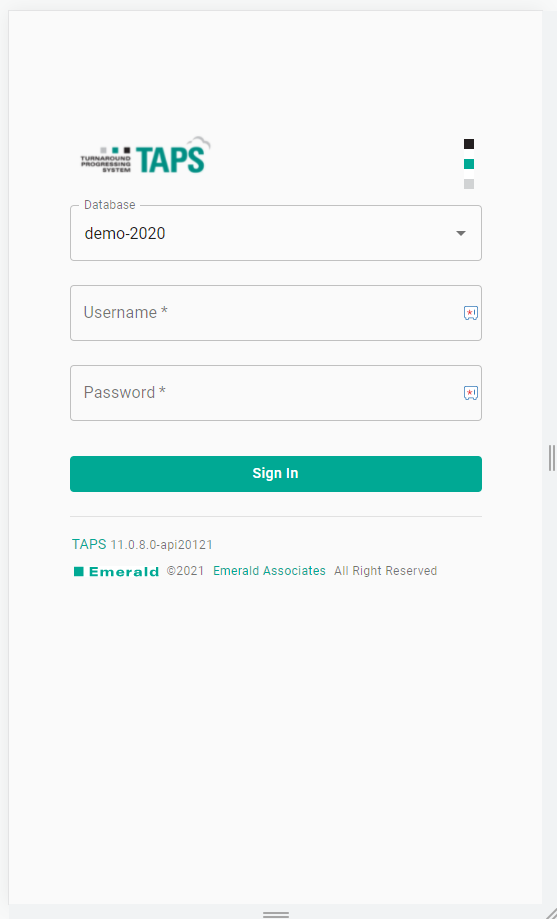 Step 2: Review/set your requirements in Settings.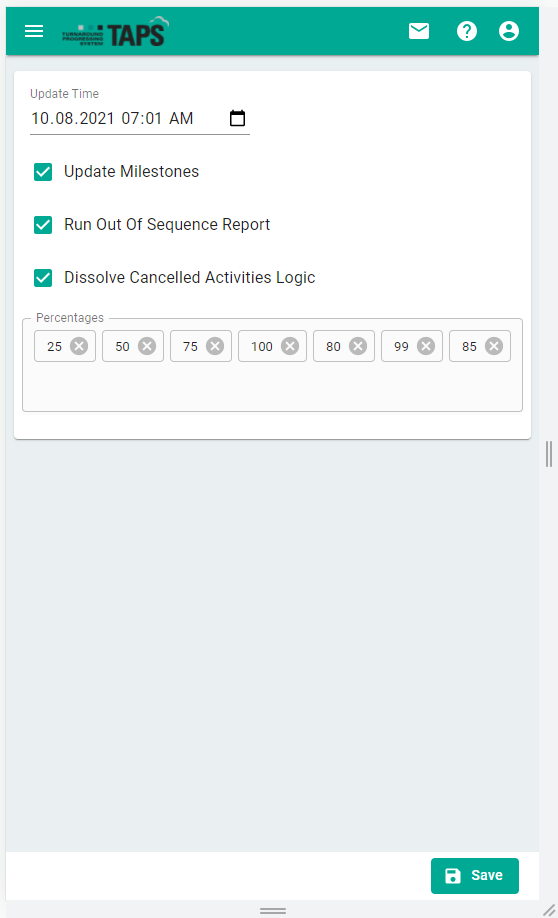 Step 3 – Set the configuration (filter/sort) selections, apply, and then close.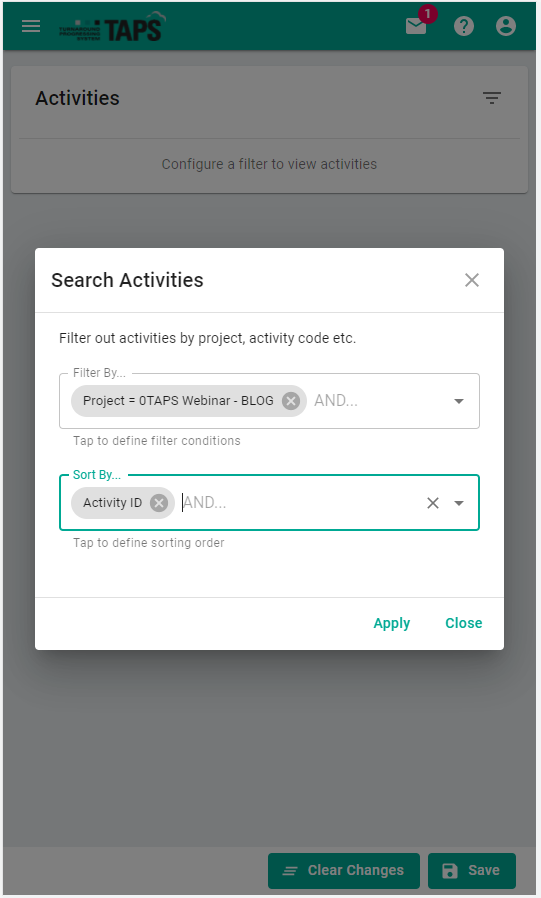 Step 4 – Click on the activity % complete and select Cancel.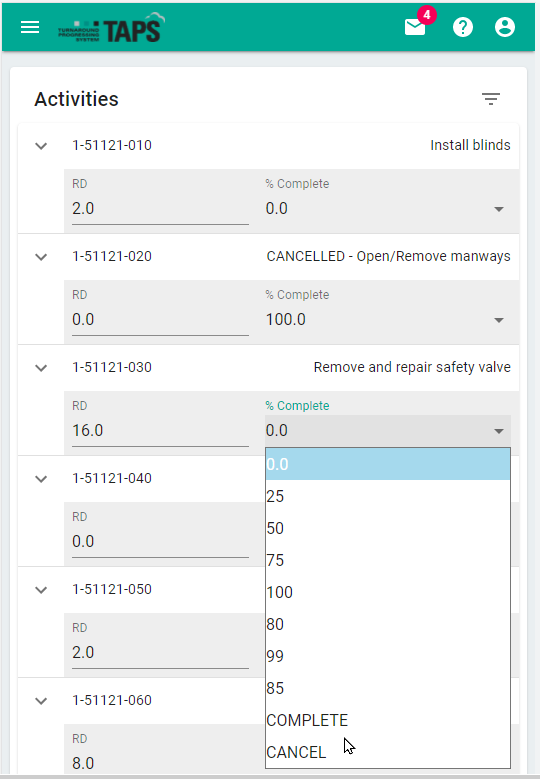 Step 5 – Save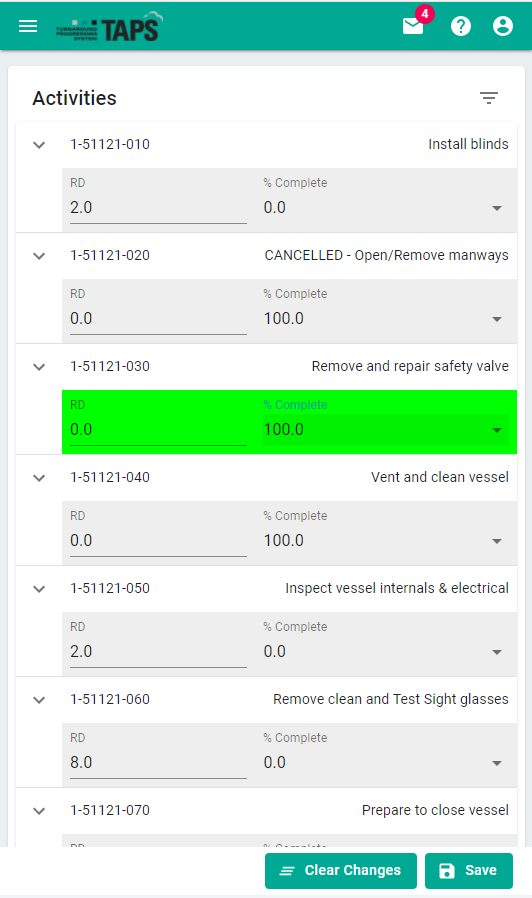 Step 6 – If there are no out of sequence activities, close and log out.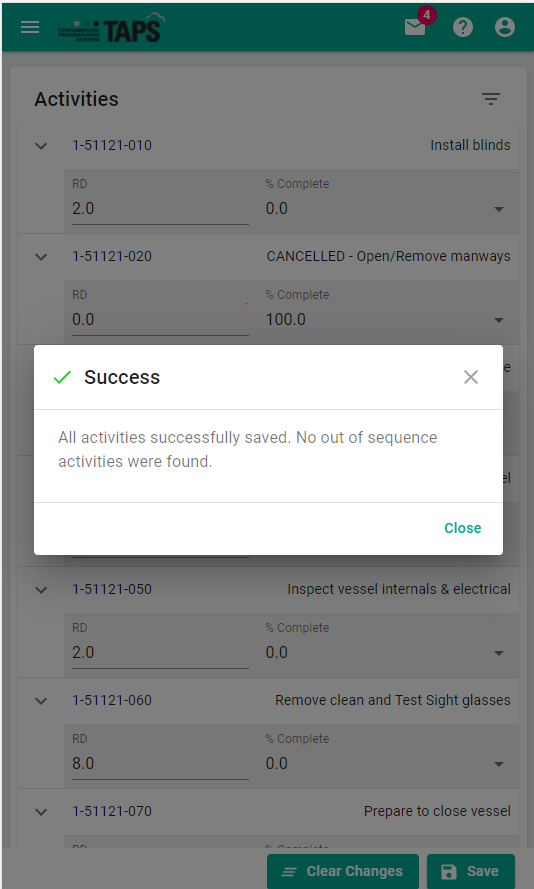 The update is in P6. The activity is cancelled in P6 with the information from the cancelled activity retained in P6. The activity name has CANCELLED added to the beginning, and the activity is completed with the activity logic dissolved. The activity logic information and resource information is retained in P6.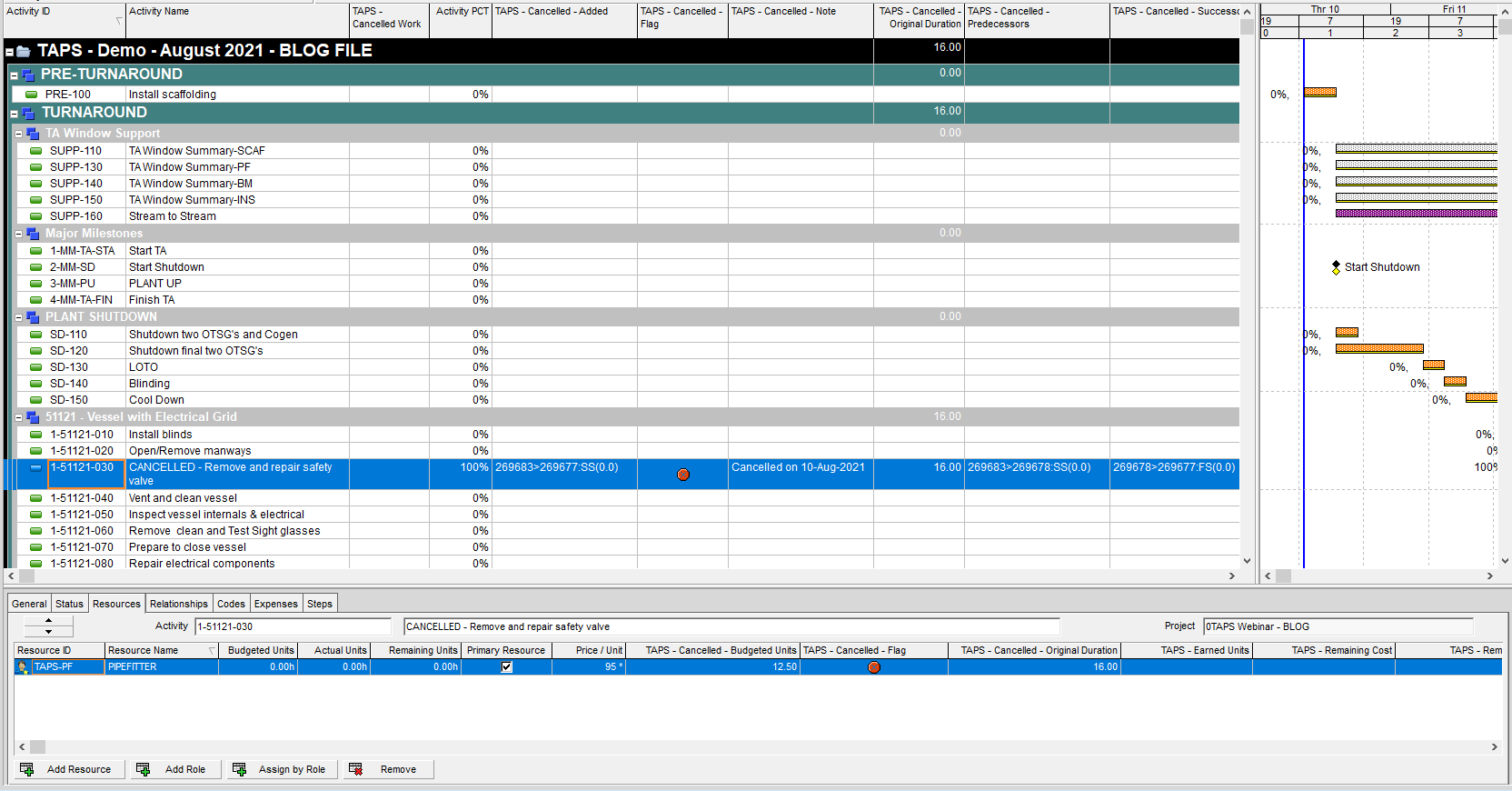 Easy to process updates to P6 using TAPS – Classic or Mobile. Another EAI Tool, EP-datawarehouse, can snapshot the data in your schedule which can be utilized in self-serve reports and dashboards.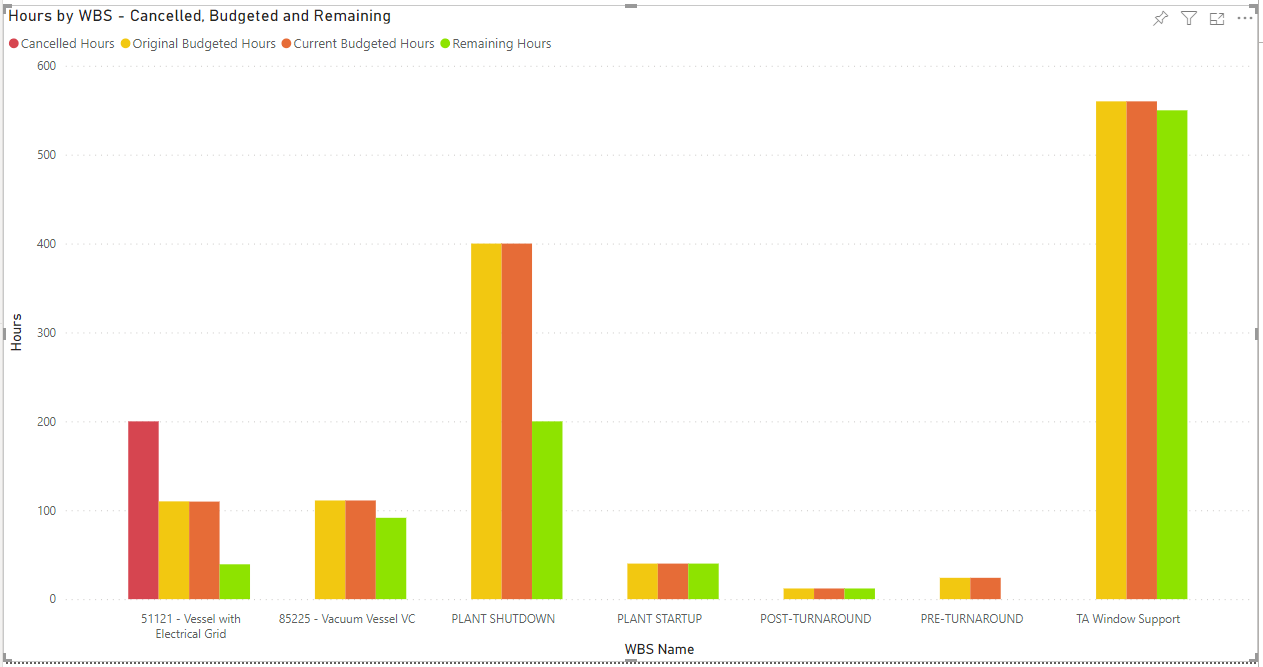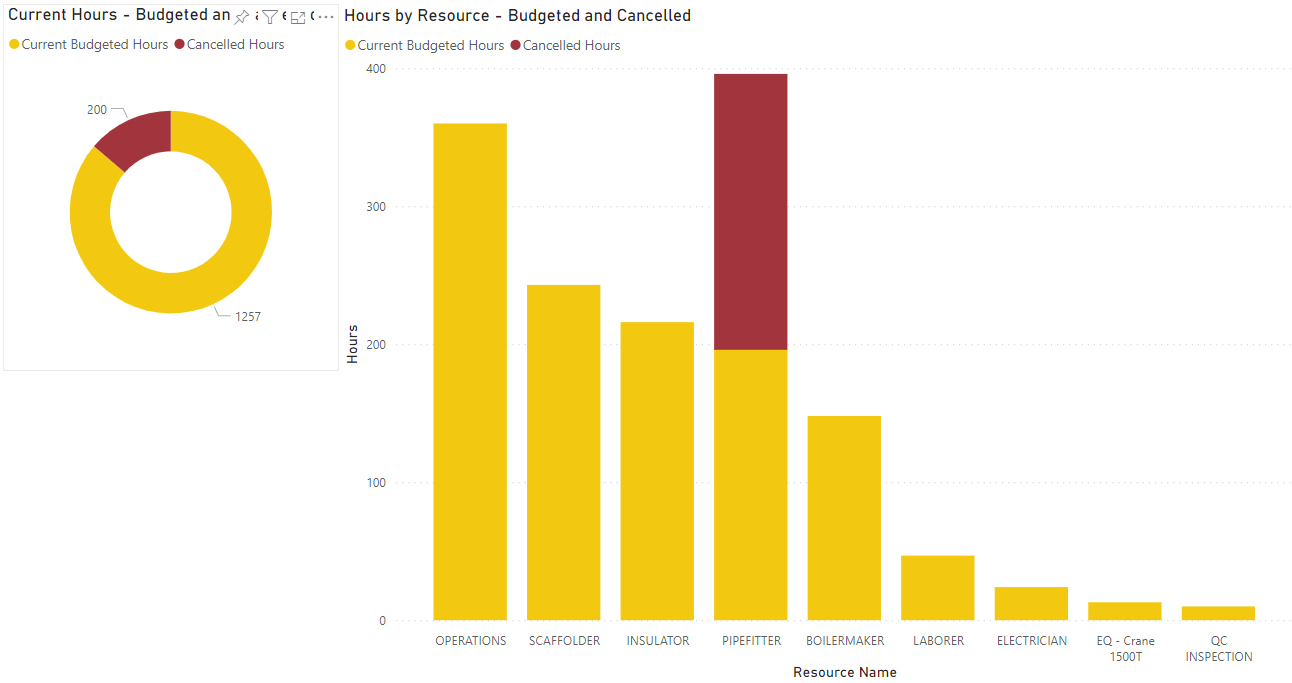 Above are two examples of reports on cancelled labour hours: rolled up by WBS or by resource. These reports are self serve and interactive.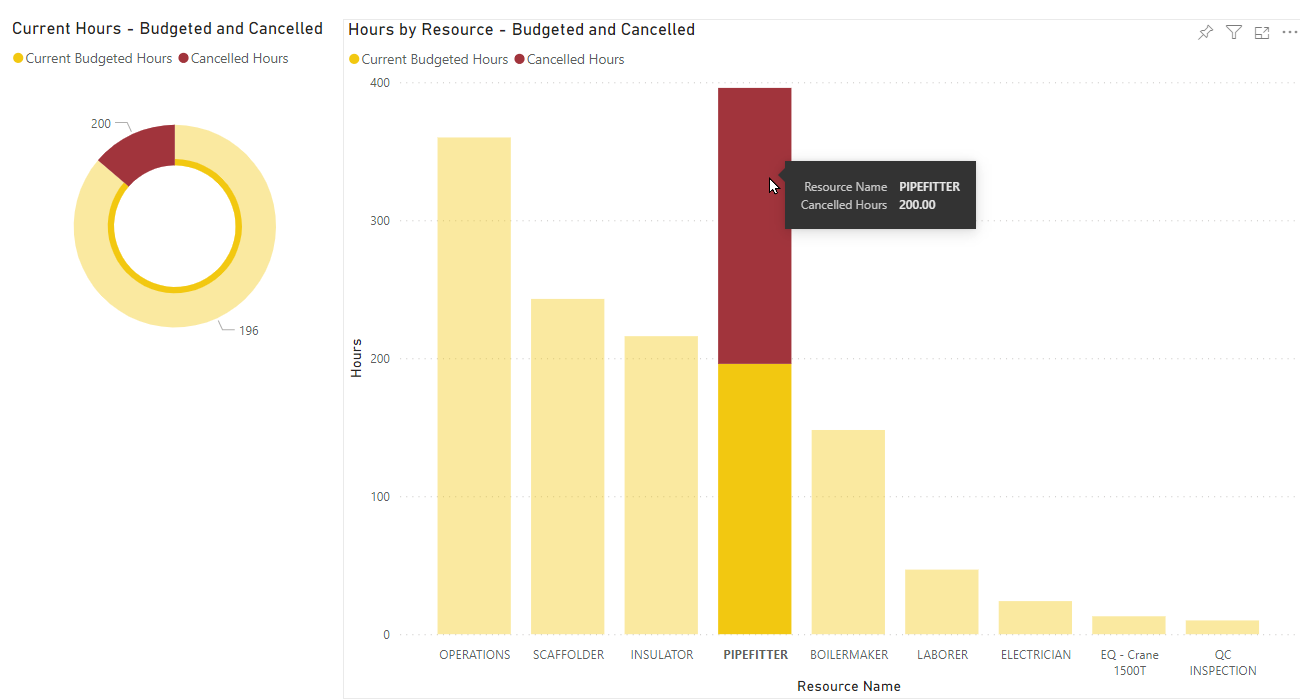 Empower your team with self serve reports and dashboards.

No video selected.
About the Author
Mary Lynn spent many years filling a variety of project controls duties such as planning, scheduling, analyzing, training and continuous improvement in the Aerospace Industry. Since joining Emerald in 2008 she has been a tremendous asset to the Emerald team.