The P6-Auditor is Like a Flight Data Recorder for Primavera P6
What the P6-Auditor and a Flight "Black Box" Have in Common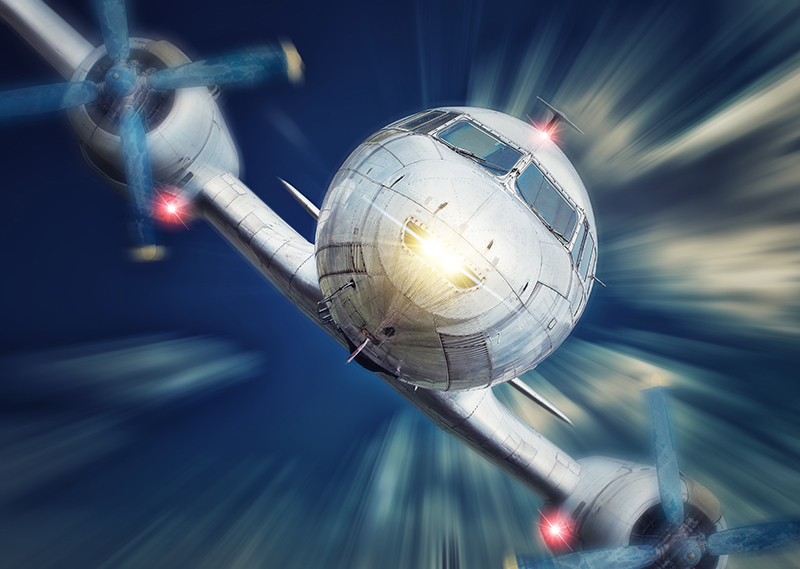 I love watching the TV show Mayday – the forensic work that goes into understanding how and why a plane crashes is fascinating to me. Key in any investigation of what went wrong is recovery of the flight data recorder. This "Black Box" records virtually everything that happens in the control system of the aircraft and enables investigators to understand exactly what went wrong.

We implemented our P6-Auditor for one of our clients a couple of years ago, and a few days after go-live, we got a call from the help desk that users across the organization were reporting that all of their activity code assignments for a particular Global Code had disappeared.

We checked in P6 and found that the code dictionary and code values were there, but somehow all of the activity code assignments (almost a million of them between the projects, copies and baselines) had been removed from P6. Very strange; how could P6 lose all of the code assignments but still have the dictionary intact? None of the users stepped forward with an explanation, so the forensic work began. Luckily we had our own Flight Data Recorder – the P6-Auditor!

We checked the P6-Auditor records and quickly discovered that a senior scheduler working at a remote site had deleted the Activity Code in question from the dictionary. This resulted in P6 deleting the code values and all of the assignments automatically.

After deleting all of this data, he realized his mistake and recreated the Global Code and all the code dictionary values manually over the next 1/2hr. Being a senior scheduler, he should have known that recreating the dictionary wouldn't recreate all of the assignments, and he would have been better off to have contacted us immediately on making the mistake. I'd like to think that he wasn't just trying to cover his mistake, although he initially denied any wrongdoing. We'll give him the benefit of the doubt, so the names have been changed to protect the identities of the innocent (and the guilty).

So how did the P6-Auditor show us exactly what had happened in this Activity Code crash? The auditing of table ACTV_TYPE showed us that this user had deleted the Global Code at 0800h and recreated it a few minutes later. In the database, it now has a different ID, even though the name is the same. We cross checked that with the auditing of table ACTV_CODE and could see all of the code values being deleted at 0800h and being laboriously recreated over the next 1/2hr.

When faced with this evidence, the scheduler admitted that he had deleted the code but stated that he thought that recreating it would repair the mistake. Because we knew exactly when the deletion had taken place, it was easy for us to restore the activity code assignment data in the database to exactly what it was immediately before the error was made (using Oracle Flashback). If only airplane crashes could be repaired so easily!

No video selected.
About the Author
As our VP Solutions and a Lead Risk and Implementation Specialist, Ian leads Emerald's functional consulting group. With over 20 years of international experience in varied fields and roles from manufacturing, heavy civil construction, pharmaceutical plant construction, hospital projects and oil and gas capital and turnaround projects, Ian brings a wealth of project knowledge to all of our clients.
A visionary in the world of CAPEX, maintenance and turnaround planning processes, Ian has lead many of our large clients through their integration projects between ERP/EAM systems and Primavera products. Some of his integration success stories include Suncor Energy SAP to Primavera integration, BP Maximo to P6 integration, implementation of P6 at the Ontario Power Authority as well as the integration of Primavera Contract Manager with Oracle Financials at Capital Health Authority and Vancouver's Rapid Transit Project 2000. Other major clients include Milwaukee Metropolitan Sewerage District, Shell Canada and Shell Global Solutions.
Ian has conducted Monte-Carlo risk analysis on CAPEX and turnaround projects for Shell Canada, Suncor Energy, Husky Energy and Bruce Power. He believes that successful Monte Carlo application is a process, not just a tool and has spoken at a number of events on the correct application of risk analysis.
When not assisting clients with their projects, Ian unwinds by riding his BMW motorcycle, listening to music or dragging his kids on long hikes.