Creating a Snapshot with P6-Reporter
Taking snapshots can be an automated process, but you can create them manually as well. Creating a snapshot manually is easy to accomplish.

Complete the required updates in your P6 schedule and then create a snapshot.
To create the snapshot, go to the projects tab in P6 and set the 'EP-dw – Snapshot – Period' and the 'EP-dw – Snapshot – Run' fields.

In the screenshot above, the P6 project has had snapshots created for it before. Parameters of the snapshot process are in place. To create a manual snapshot, the two codes 'EP-dw – Snapshot – Period' and 'EP-dw – Snapshot – Run' have been populated. Once the 'EP-dw – Snapshot – Run' field is set to 'GO', EP-datawarehouse will create the snapshot.

'EP-dw – Snapshot – Run' displays PASS once the snapshot is complete. If there were any issues with the process, a message pertaining to the issue encountered will be displayed in the 'EP-dw – Snapshot – Run Message' column. In this case, the message is 'Snapshot OK' which confirms the process completed successfully.
That is all the user needs to do to create a snapshot manually. The snapshot information in the new snapshot is available for use with P6-Reporter. In P6-Reporter, the new snapshot can be used as source data. In the Racetrack report, we will use the new snapshot information as source data in the top display of two racetrack reports for comparison.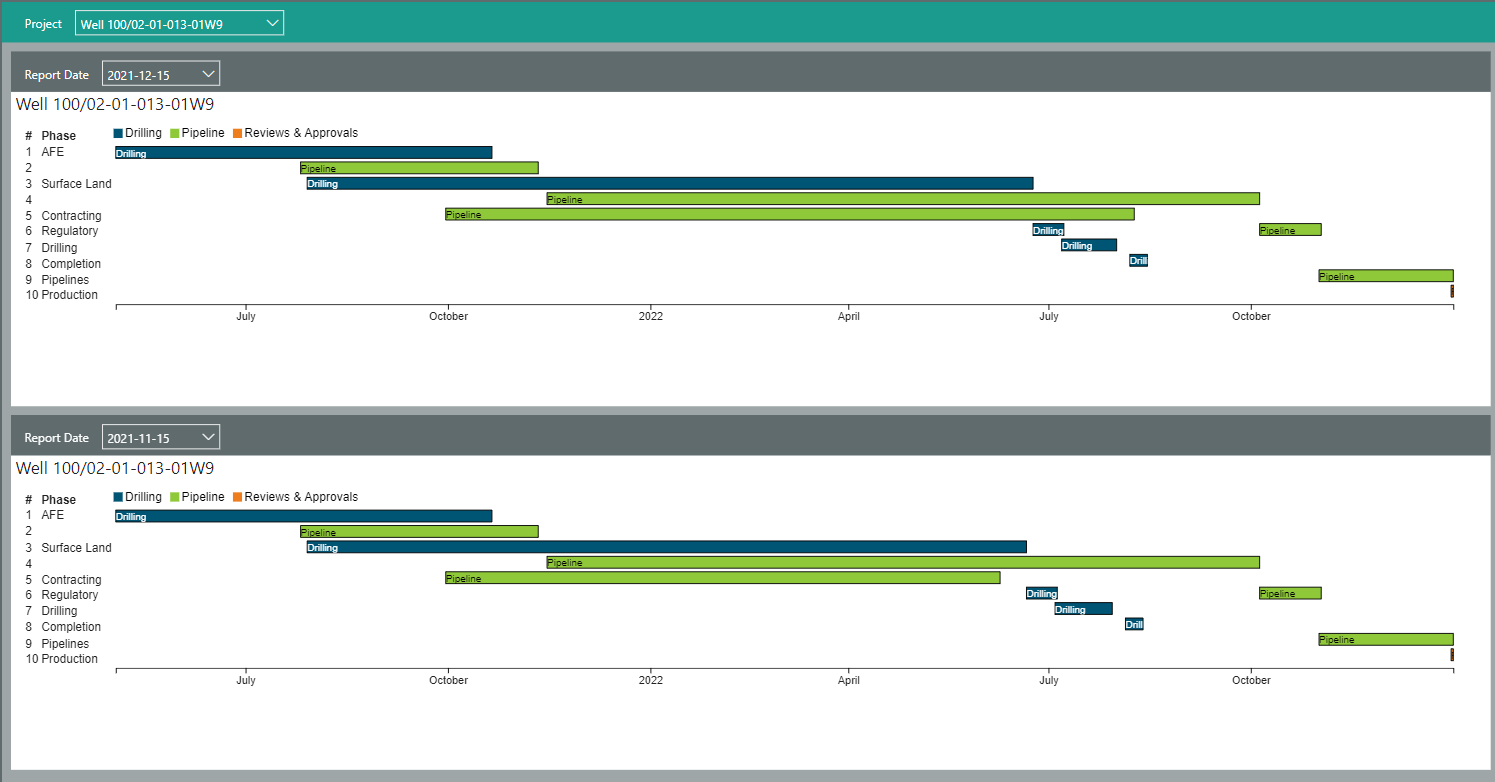 In the above Racetrack display, the bottom display is the previous snapshot of the project, and the top is displaying information from the new snapshot we just created. This allows easy comparison of data not only in the Racetrack display but with many other reports available with P6-Reporter.

To ensure your team has the best tools in their tool kit, add P6-Reporter.

No video selected.
About the Author
Mary Lynn spent many years filling a variety of project controls duties such as planning, scheduling, analyzing, training and continuous improvement in the Aerospace Industry. Since joining Emerald in 2008 she has been a tremendous asset to the Emerald team.