Finding Setting Up or Changing Resource Availability in P6 a Struggle?
We have all experienced at one point or another how tedious (and time consuming) setting or changing resource availability can be in the P6 resource dictionary. Particularly for an example like the one we will walk through where you are setting up or adjusting turnaround resources and the weekend rule happens to be ½ crews.
P6-Loader can ease the pain of these types of tasks.
First, login to the P6-Loader with your credentials and click the extract button. We will extract current data from the resource dictionary, make a few changes to the resource dictionary information and upload it to the P6 database.
A list of the module information you can extract is displayed. Scroll down and click to select 'Resource' and 'Resource Rate'.

Scroll to the bottom of the page and click 'Submit' (above). Submit is also available at the top of this screen page. The P6-Loader displays the status of the extract document – click 'Refresh'.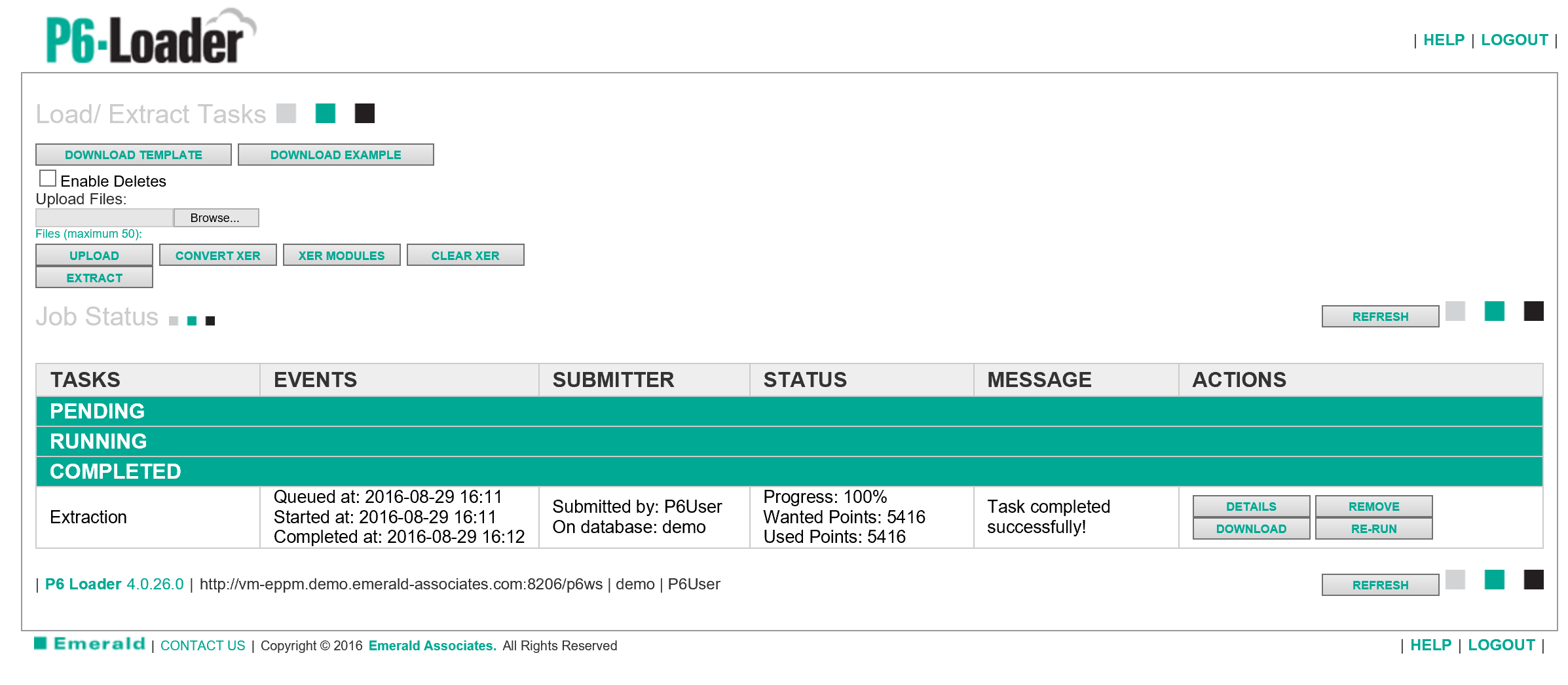 Once the extract document is complete, click 'Download' (above). On completion of the download, click 'Open' to display the spreadsheet information.

We will set a few availability parameters for our Boilermaker resource.

Initially, there are no availability dates, limits or prices set up for this resource. With any existing availability parameters, you are given access to add to the dates and availability or make changes to the dates and availability as required.

We have populated the Boilermaker resource with some availability. Note that we are only populating the 7am and 7pm shifts as our resource shift is set to 2 X 10 hour shifts as below: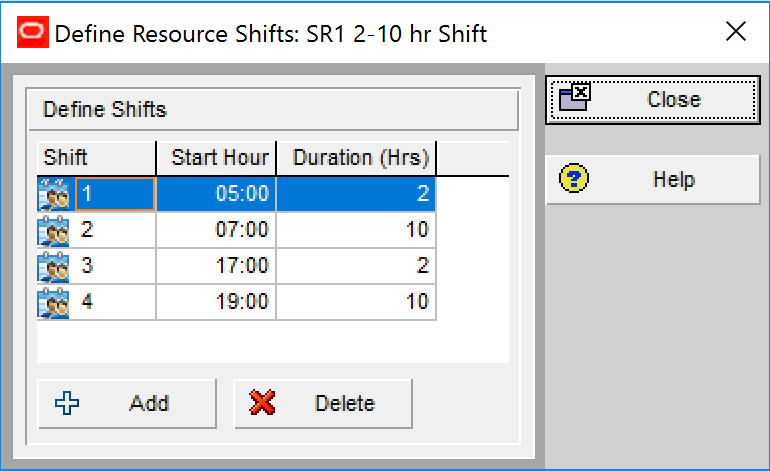 Save and close the spreadsheet. As the resource already exists in the resource dictionary, we can re-load just the Resource Rate tab saved in a spreadsheet without the resource tab included . In the P6-Loader, click 'browse' and select the spreadsheet file you just updated/saved and then click 'Upload'. The P6-Loader shows the upload process running, click 'Refresh'.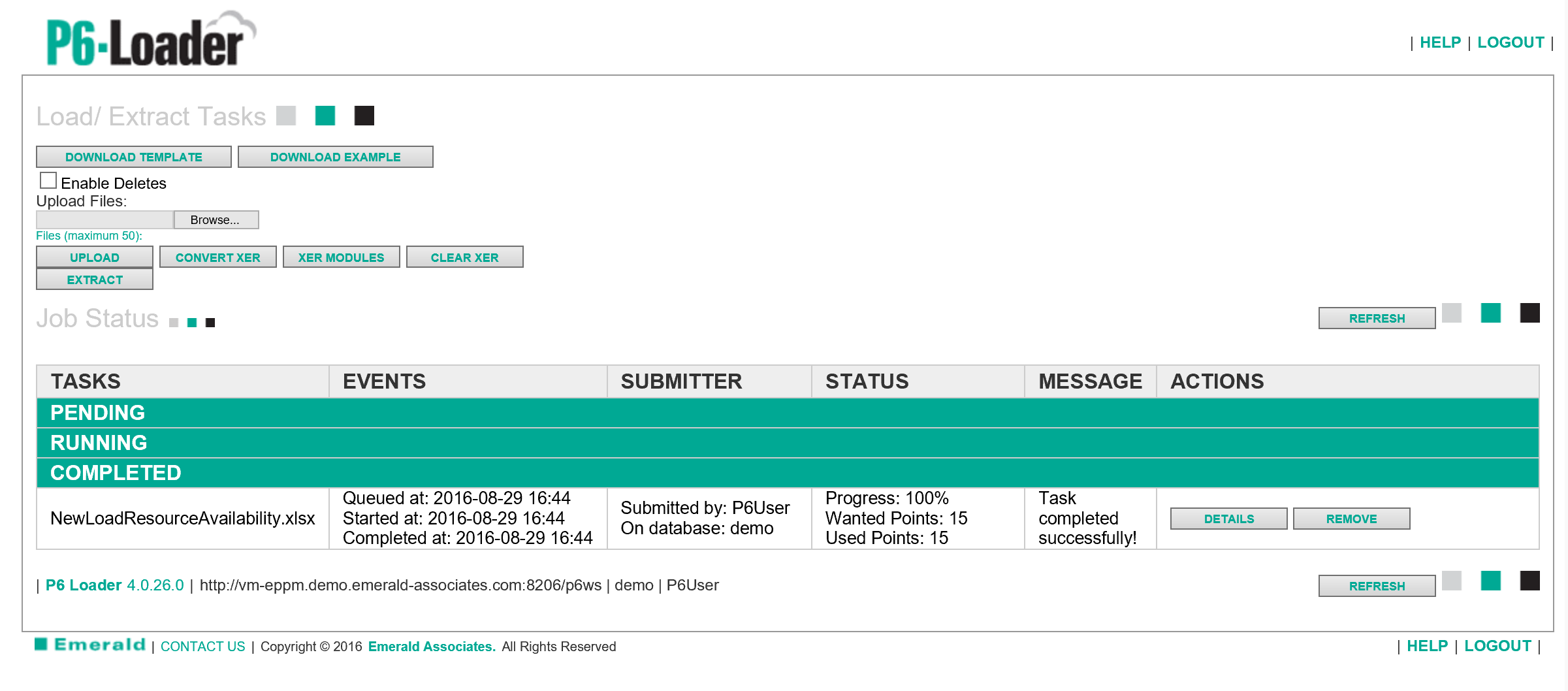 The upload of the new resource availability information has now been completed. Keep in mind that you can make many changes in availability and for many resources (if required), all within the same spreadsheet, and upload to P6 in a single upload.
Now in P6 our resource shifts are: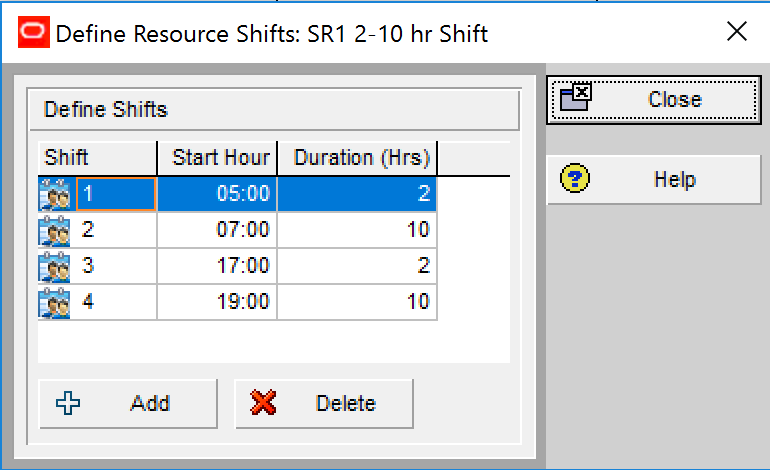 Resource availability shows: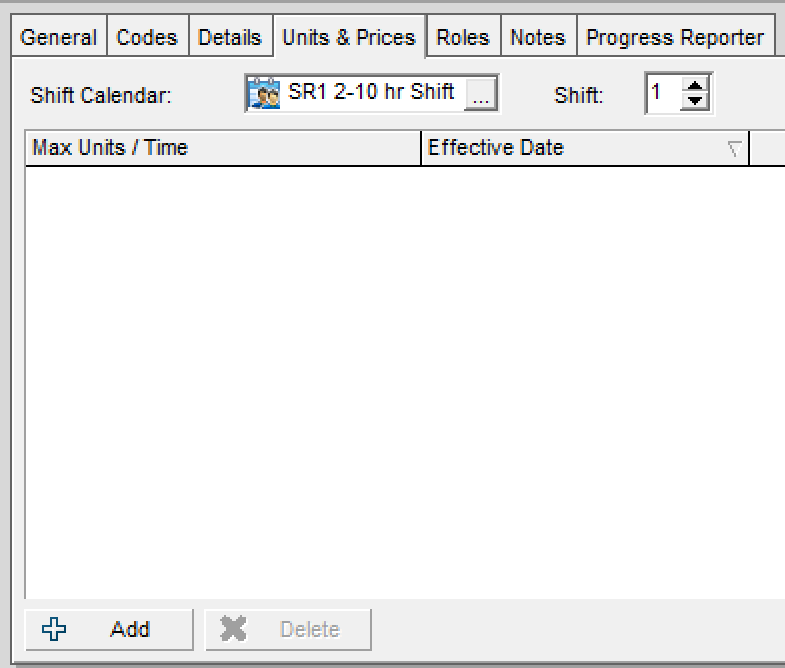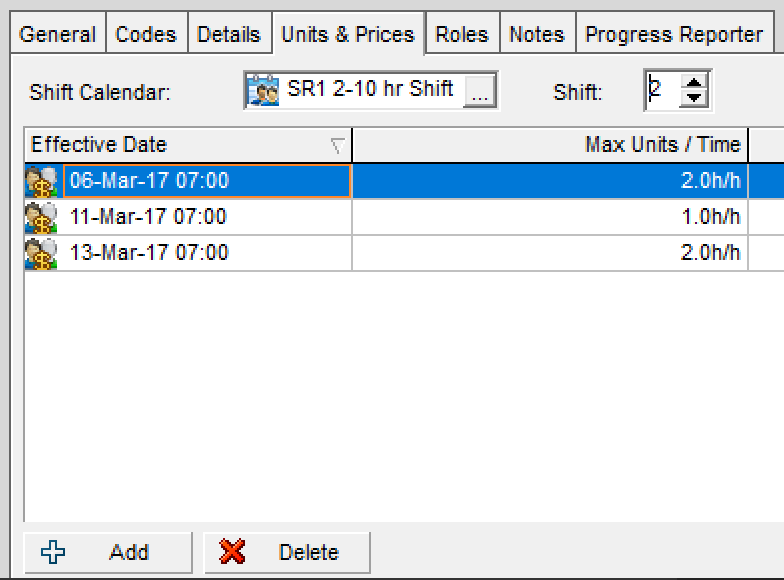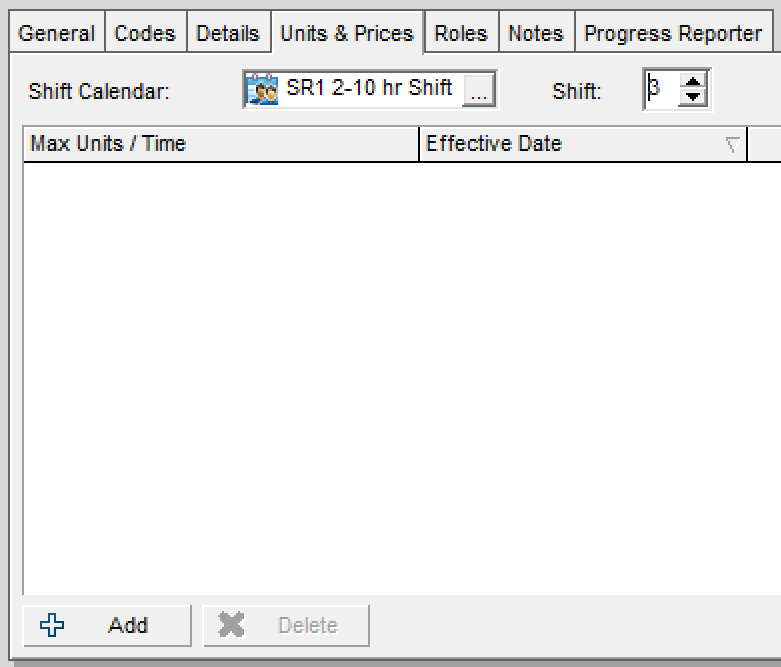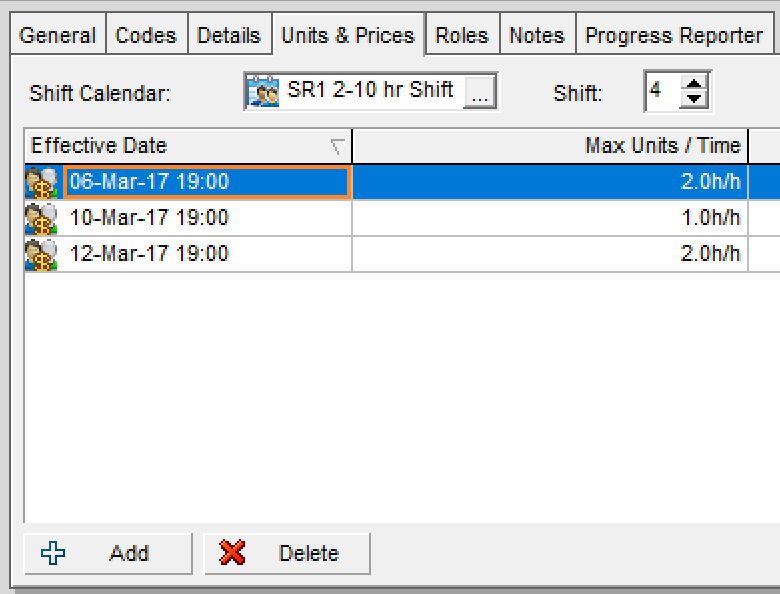 The information from the P6-Loader upload file has been incorporated into the resource dictionary.

The P6-Loader is a flexible and secure solution which allows users with the correct security access on their P6 profile the ability to extract and upload nearly every data element in P6.

No video selected.
About the Author
Mary Lynn spent many years filling a variety of project controls duties such as planning, scheduling, analyzing, training and continuous improvement in the Aerospace Industry. Since joining Emerald in 2008 she has been a tremendous asset to the Emerald team.