P6-Reporter Self-Serve Dashboards for Turnarounds
Does your turnaround self-serve dashboard(s) display easy to digest information on your turnaround's current status? Does your team know where to look and what to look for to stay updated on progress?

If you're still building your green up reports using Excel, there's an easier way.
Below is a sample green up report that you can have at your fingertips, automatically updated each time shift updates are completed in your schedule when you use Emerald's P6-Reporter and Ep-datawarehouse tools.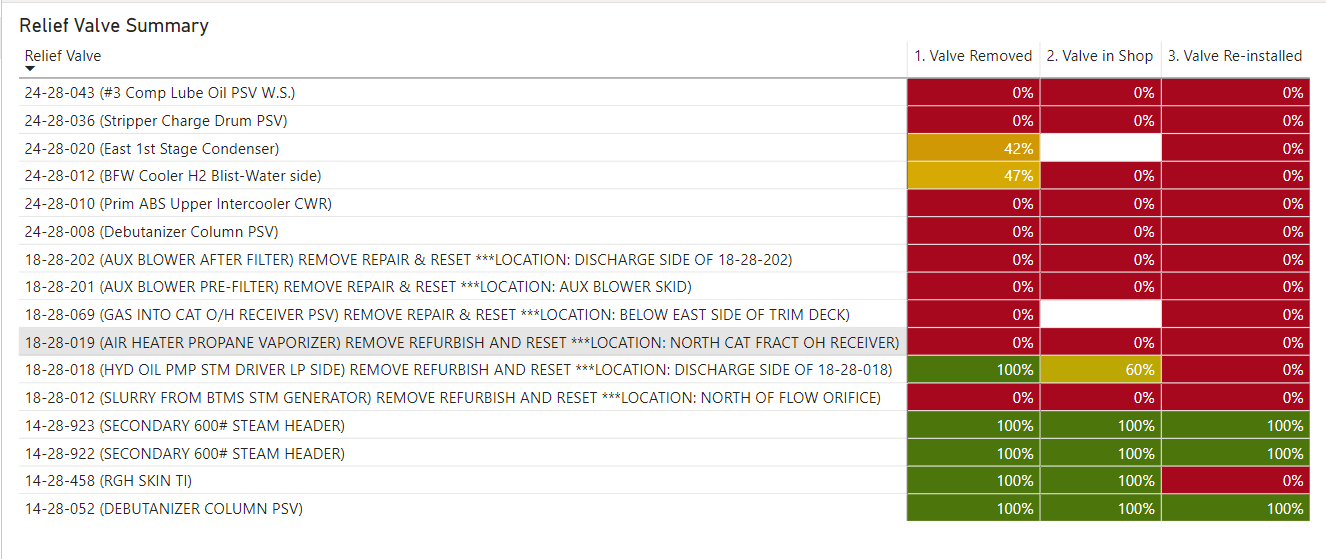 The example above is a green up summarizing Relief Valve Work. Green ups are one of the many standard reports available in P6-Reporter. After each update to your schedule a snap shot can be created automatically (or manually if you prefer) which updates the report. These green up reports can summarize progress on a number of turnaround work types.
Having this information automatically available in a high level view makes both reading and digesting the information, along with identifying issues, quick and easy. Self-serve dashboards with the latest updates can help your team track down issues quickly. The sooner an issue is identified, the faster it can be resolved and work can resume.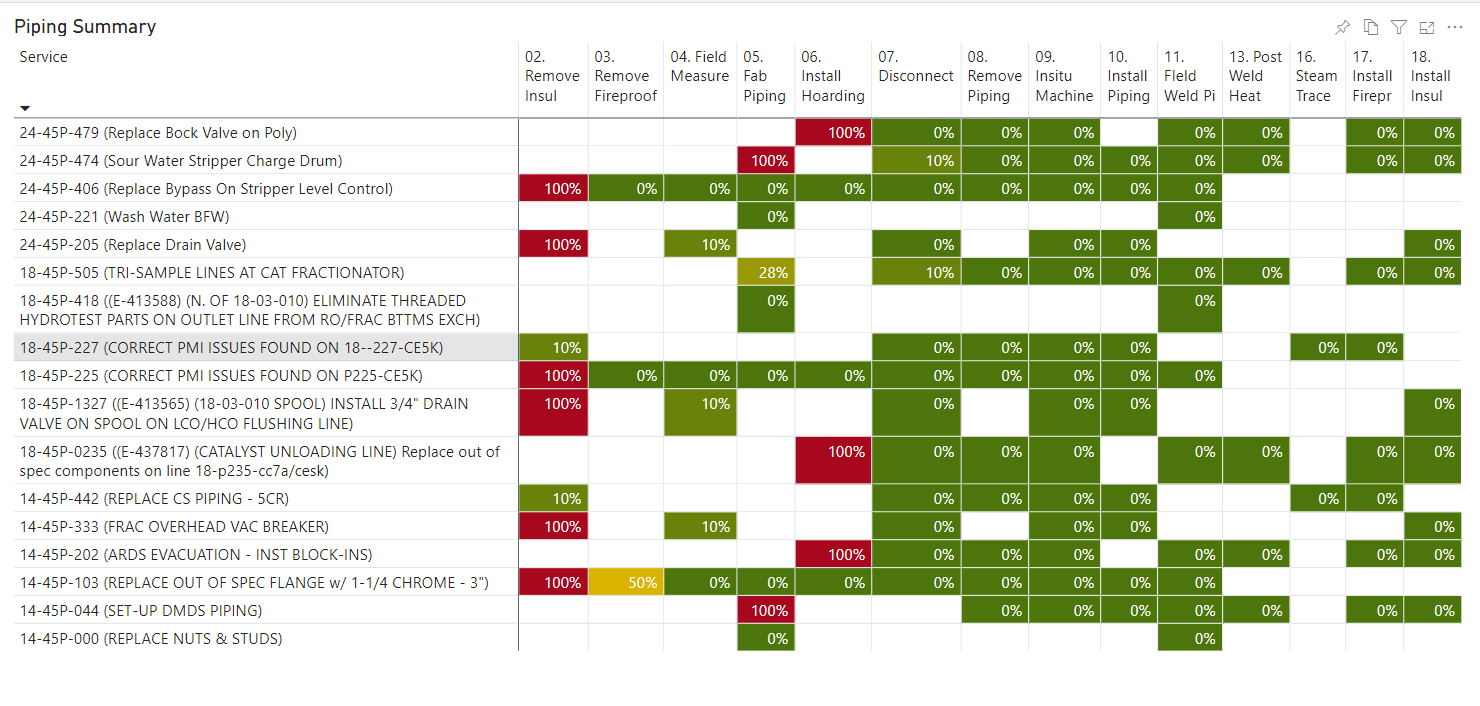 The example above is a green up report summarizing piping work.

This image is a green up report summarizing Control Valve Work. Using this report, we can easily see that many updates are missing.

All these and many more turnaround reports are available using P6-Reporter and Ep-datawarehouse to produce self-serve dashboards containing easily digestible, quick, and current information. Along with green up reports, think about how many other automated reports you could display in self-serve dashboards - such as comparison reports and the current file's last updates. Available reports don't stop there!

No video selected.
About the Author
Mary Lynn spent many years filling a variety of project controls duties such as planning, scheduling, analyzing, training and continuous improvement in the Aerospace Industry. Since joining Emerald in 2008 she has been a tremendous asset to the Emerald team.