Primavera P6 Professional - Added Functionality to Keep in Mind
Do you monitor the 'What's New' information for new versions of Primavera P6? Here are a few things to keep in mind when working in the P6 Client. For those using P6 v20.4 (or higher), there are a couple of new pieces of functionality (introduced in v20.4 of P6 Professional) that can prove helpful. This functionality allows the addition of comments about relationships as well as the functionality allowing role prices to vary over time.

Regarding the functionality to add comments about relationships, I am not suggesting that every relationship line in your P6 schedule requires comments added; however, in some circumstances it can be a handy functionality. The comments column can be added in the relationship details tab (predecessors/successors or relationships) and then the comments required can be added. Perhaps you have a lag on the relationship, or, like below, you want to confirm a relationship. Relationship comments are plain text and can be up to 250 characters long.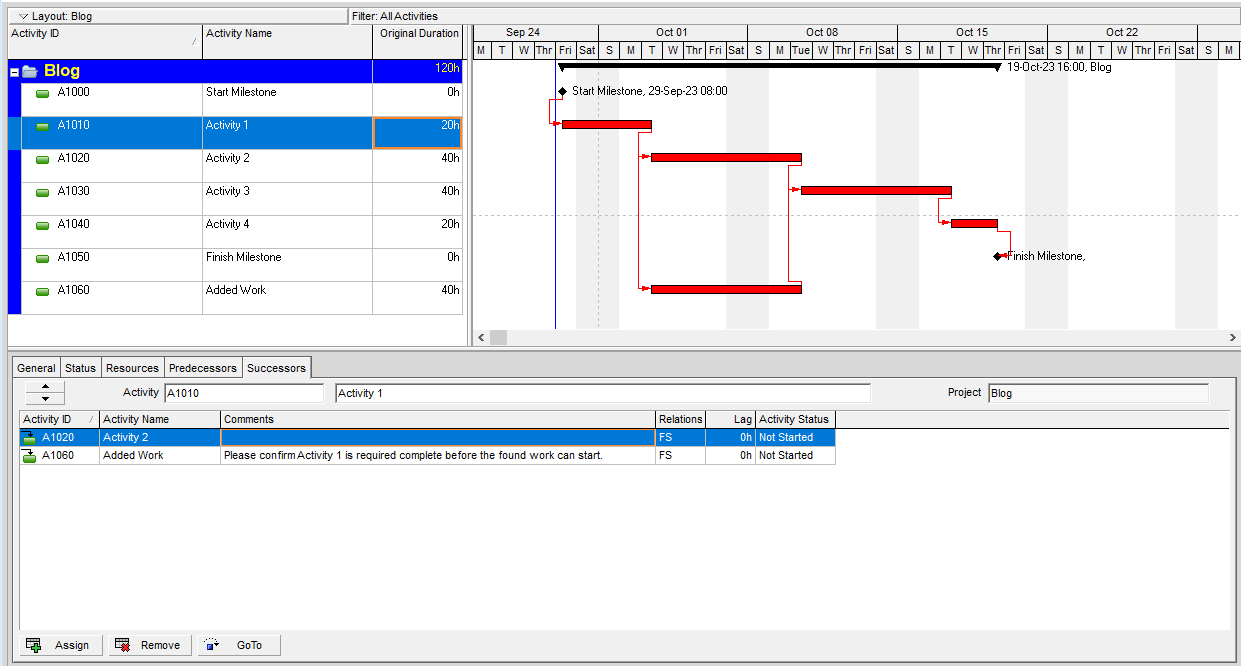 Above are the comments from the successor tab. Below is a close-up view.

The functionality that allows role prices to vary over time is available as of v22.04 in the P6 Client. The Prices and Limits tabs of the roles dialog box have been combined as the 'Units & Prices' tab. Each effective date can change not only the Max Units/Time for the role but each of the Price/Unit values also. This allows the Units & Prices for the roles to function similarly to the functionality available for resources. If you are setting up your schedule and loading activities with roles, whether initially as part of schedule creation or perhaps you are using just roles in your schedule, you can utilize the units and prices with applicable cut off dates.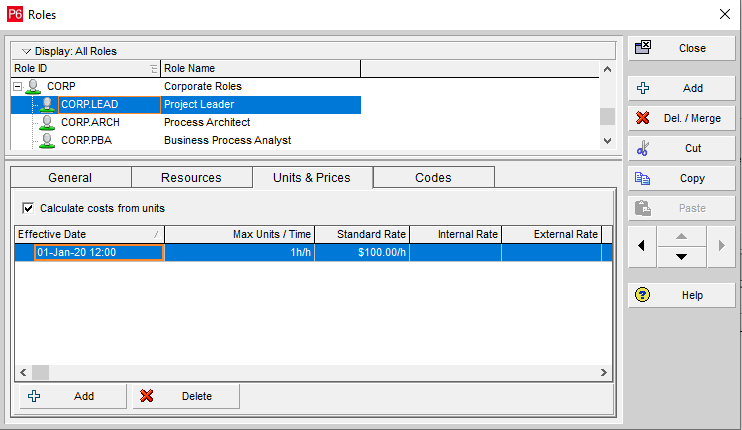 In P6 Version v20.6, functionality as added that allows the user to categorize and organize activities and assignments using role codes, giving similar code functionality to roles as the resource codes make available for resources. In the resource assignments tab, the Sample Role Code is available from the Group and Sort dialogue using the Group By selection (below).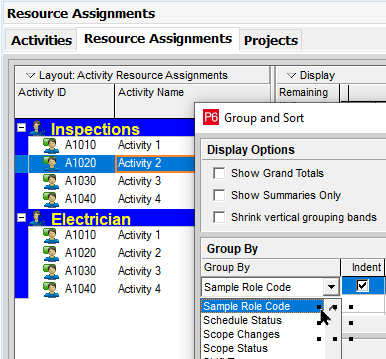 P6 v20.6 also adds improved control of the options when scheduling multiple projects. When scheduling multiple projects together, you are now able to select whether each project should be scheduled according to its own data date or whether all projects should be scheduled with a data date you specify. Added functionality to select which of the open projects' options will be used when you schedule multiple projects has been added. For resource leveling, in the Level Resources dialog box, you can select which of the open projects' leveling options will be used when you level multiple projects. Scheduling and leveling log files can now be generated as HTML files also.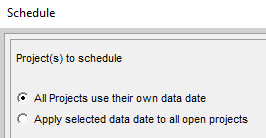 In P6 v20.7, functionality was added to make Fill Down/Fill Across Available on the Resource Assignment Window. You can fill data on the Resource Assignment window from the shortcut (right click) menu. In the screen shot below, a range has been selected, and in the shortcut menu, you can select fill across or range copy as required.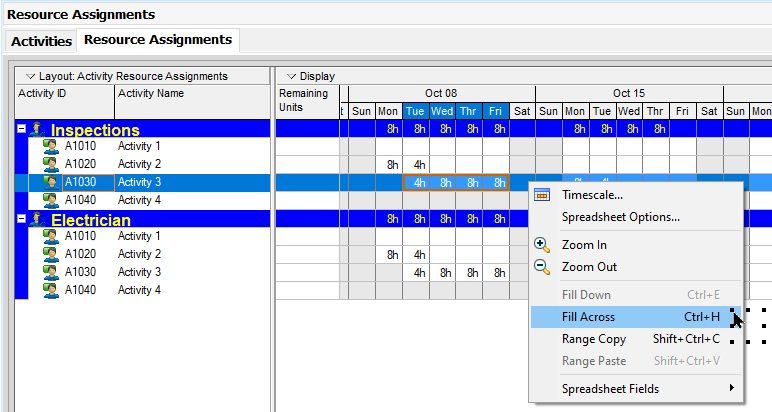 These are just a few examples of the many new functionality elements available in P6 Client, version dependent of course. Keep in mind the version of P6 you are using and utilize to your advantage the available functionality. By simply following the 'What's New' information for each new release of P6 will keep you up to date with the functionality you have available as your P6 is upgraded. Test the new functionality to see which pieces best fit with your scenario.

The P6 functionality additions we have touched on here are not an all-inclusive list but are food for thought. Utilize the functionality available in P6 Client where it can help streamline processes to improve productivity and reduce stress. In other words, use the available functionality to your advantage. Each new major version release of P6 normally has some additional functionality added. Keep in mind new pieces of functionality and take advantage of incorporating the new feature(s) into your schedule processes when they are advantageous.

No video selected.
About the Author
Mary Lynn spent many years filling a variety of project controls duties such as planning, scheduling, analyzing, training and continuous improvement in the Aerospace Industry. Since joining Emerald in 2008 she has been a tremendous asset to the Emerald team.