Schedule Updates Using Oracle Primavera Cloud (Prime) Out of the Box
Your project is in execution. What schedule update options do you have out of the box using Oracle Primavera Cloud (OPC)? There is more than one approach available to updating your schedule of course. Updating in OPC can start with task updates and progress to updating the activities in the schedule.
The work plan receives updated status on the tasks. The updates for tasks can be entered in the task list window as well.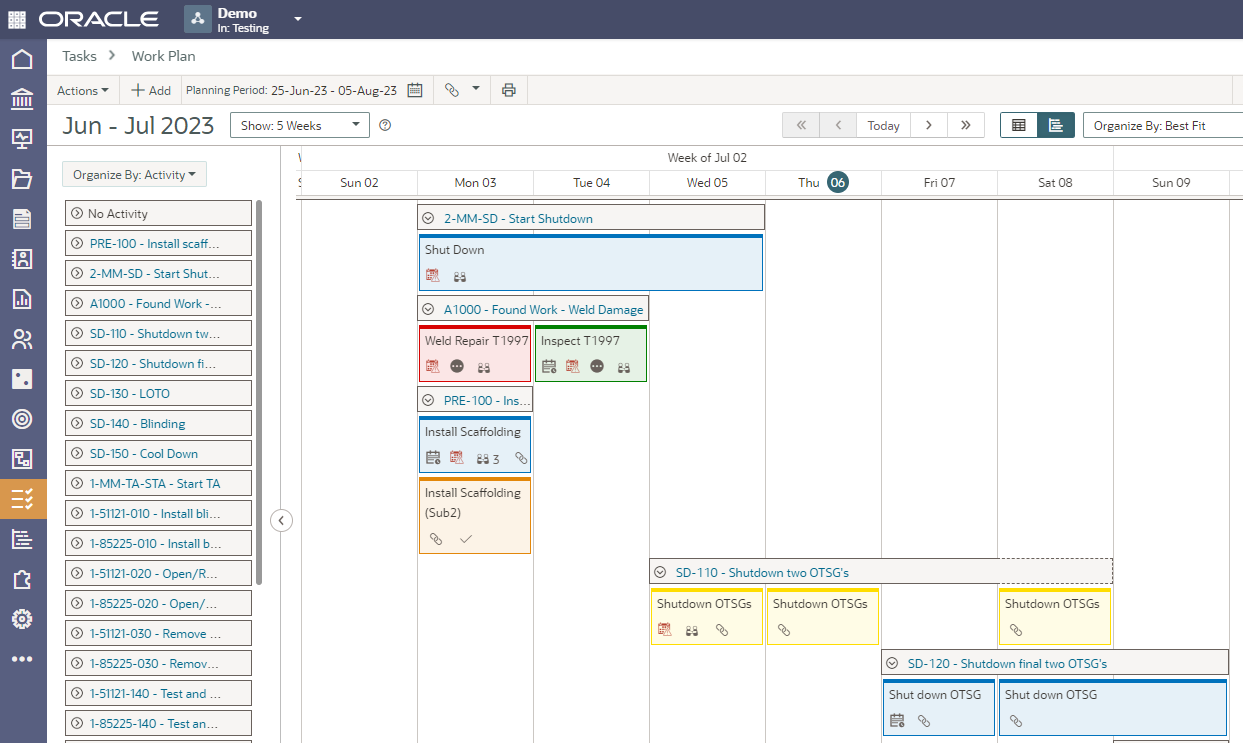 A close look at the SD-110 Activity shows the task display follows the end date of the last task but also shows the task pushing the activity end date by using a dashed outline for that time period. This information is available in the activities window in the Schedule App also.

By displaying the Activity details in the Work Plan, the details lists '1 – Planned tasks outside of activity dates' for the activity being displayed (SD-110).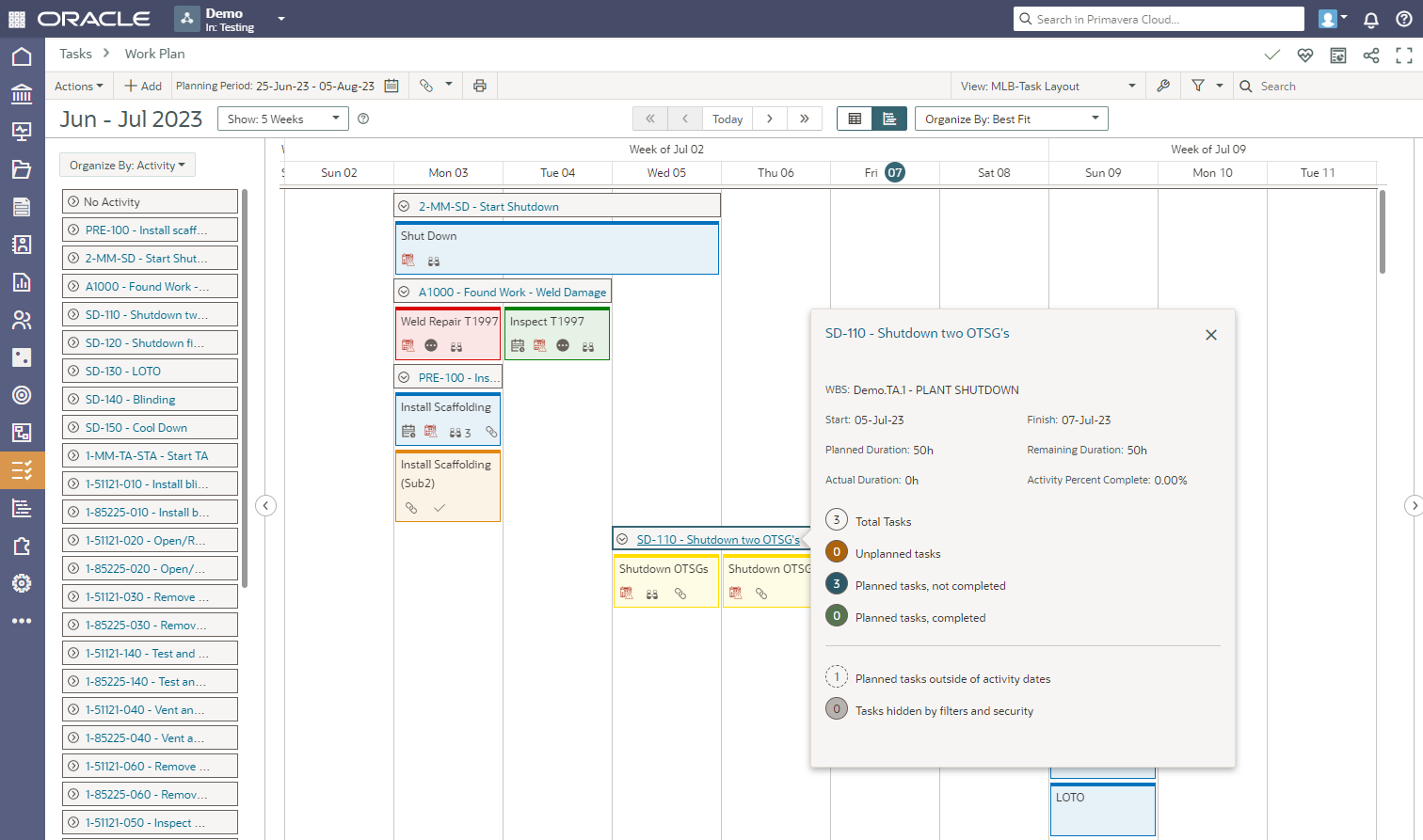 The Work Plan gives access to the Task Summary using the Task Summary icon.

Click the '>' for the section you want to review and detailed information is displayed. Click a task from the summary to go to the task in the Work Plan.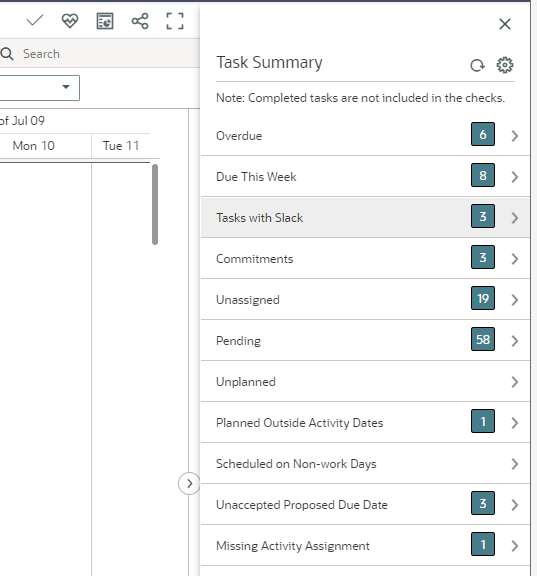 In the Work Plan, updates can be entered using the task details.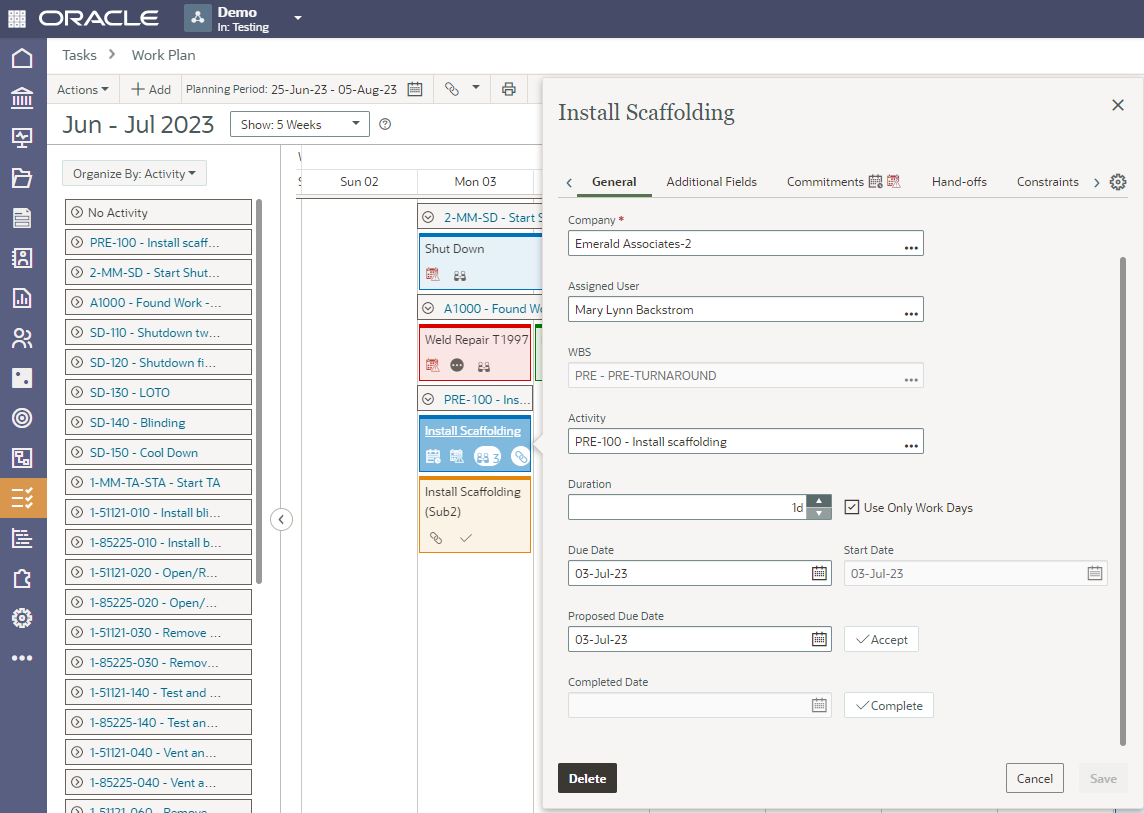 Task details are also accessible for review or update using the hand-offs window.
Updates can be entered using the Task List also.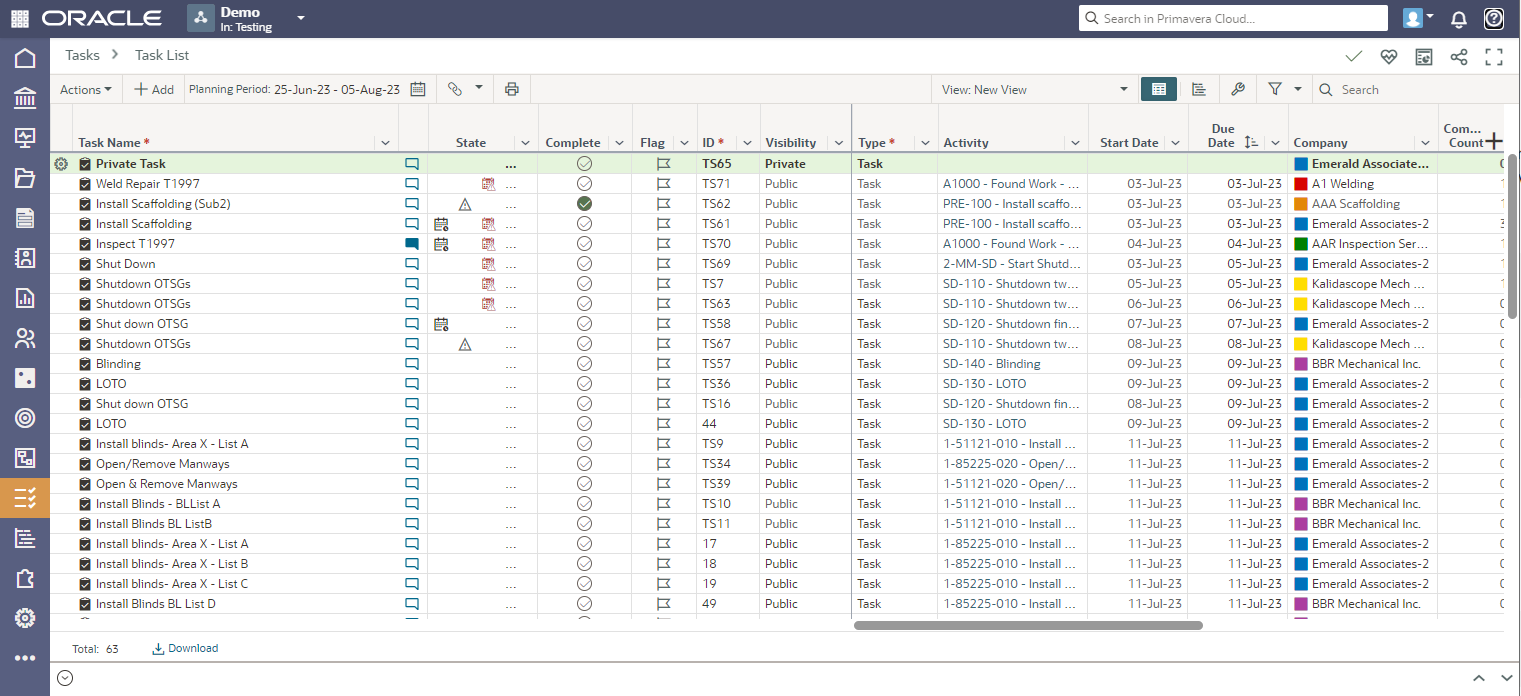 Task update information is displayed in the activities window in the activity details/tasks tab, including the icon alert in the state column indicating the activity task is outside the activity dates. There is the opportunity to update the activities with the task update information, if any update information discussions are required, investigate address, and complete the updates.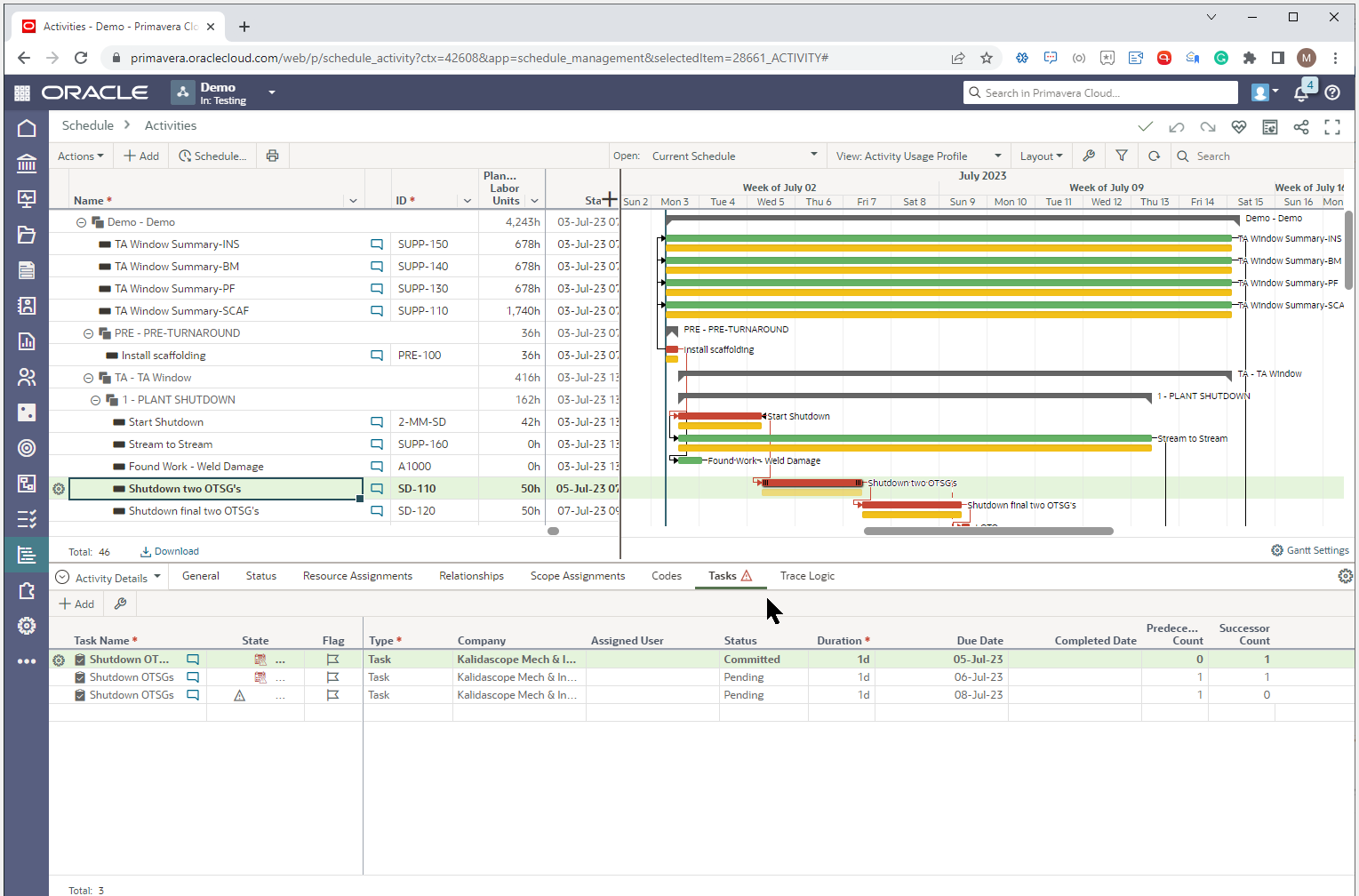 In the Activities window, discussion of functionality is available at the activity and task levels.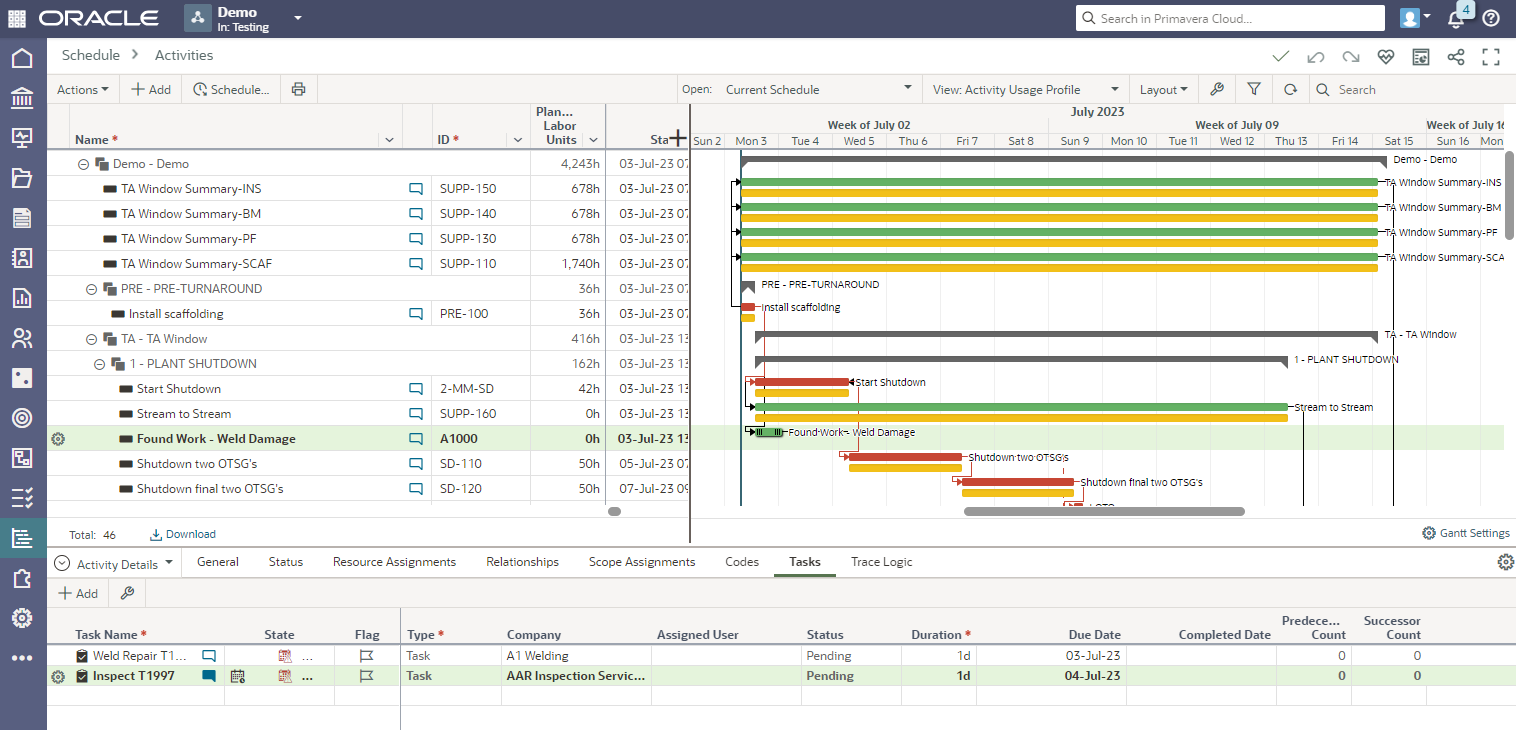 Review the task updates and incorporate the updates into the activities as applicable. This is only one approach to updates using Oracle Primavera Cloud. Updates can be entered directly into the tasks in the schedule if the Tasks App is not being used.

Once the updates are completed in the Activities window, reschedule (level also if leveling is being used) and then analyze the results.

No video selected.
About the Author
Mary Lynn spent many years filling a variety of project controls duties such as planning, scheduling, analyzing, training and continuous improvement in the Aerospace Industry. Since joining Emerald in 2008 she has been a tremendous asset to the Emerald team.