04 December 2018
Tracking Mandatory Codes via P6-QA
These reports require specific activity code assignments, and sometimes those are missing! Assigning these this is time consuming and frustrating. But don't worry, help is available... With the P6-QA tool!
One of the numerous features available in the P6-QA tool is quickly checking a specific set of mandatory activity codes in P6 Schedules, producing quick results to know which files as well as activities in the files are missing the mandatory activity code assignments. Mandatory activity codes in the P6-QA Tool can now be set at the global or project level. In previous versions of the P6-QA Tool the Mandatory Codes check could only be used on Global Activity Codes. Quickly ensuring the mandatory codes are assigned helps ensure reports issued are correct.
Thinking this is difficult to set up/use? No catch, the process is easy.
First Step: Login to P6.
Set up the required codes as Mandatory codes in the P6-QA Tool. Sound difficult? Not at all! The activity codes that are assigned as Mandatory simply need (*) added to the end of each activity code.
Let's have a look at a small example.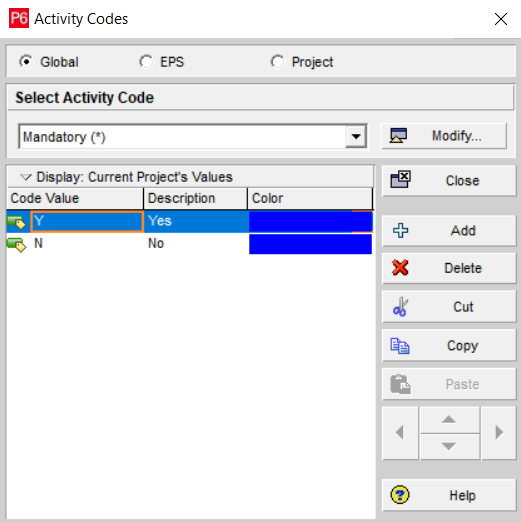 We have one Global Activity Code set up as Mandatory (above).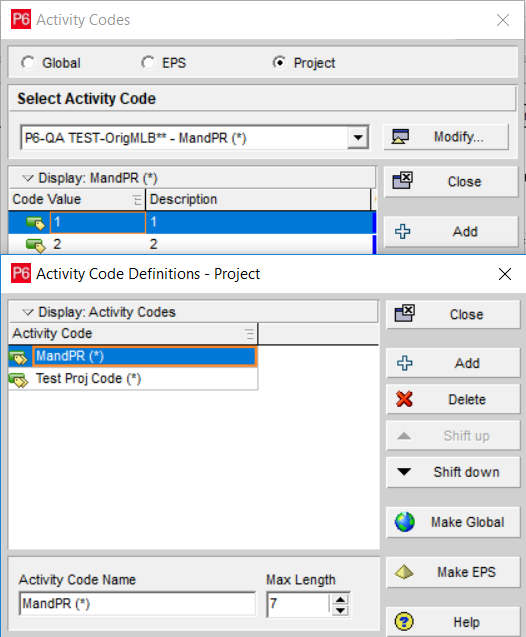 We have two Project Level Mandatory Codes set up (above).
We have assigned some of the Mandatory Codes to some activities above. We need to run the P6-QA tool.

Above is the project file this example is using – the QA-P6-QA Last Run Date has been cleared to run the P6-QA Tool. Note the QA-CL – No Mandatory Code and the QA-CL- No Mandatory Global Code columns. These will be populated to indicate at the project level the status of the two checks. Our example is running just one project file – you can set up a QA – Frequency (see column above) for the P6-QA Tool to run on each file or manually run single or specific groups of P6 project files.

Above the specific tolerance fields have been included, which can be set for these two checks. You control the specific conditions flagged in the P6-QA Tool and at which level.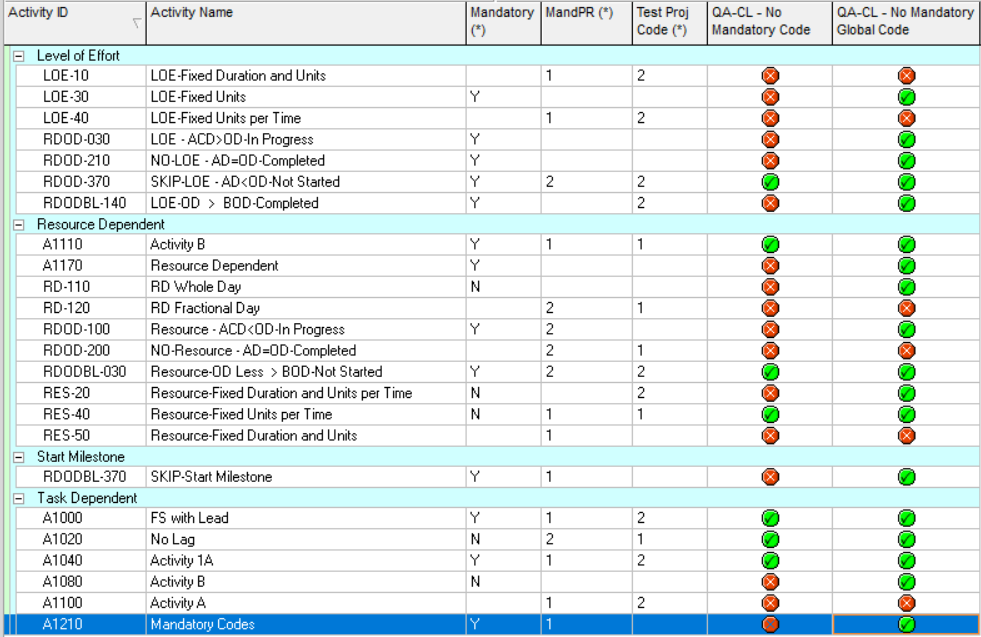 The layout above is grouping by activity type, showing the activity codes and their assignments from the P6-QA Tool check.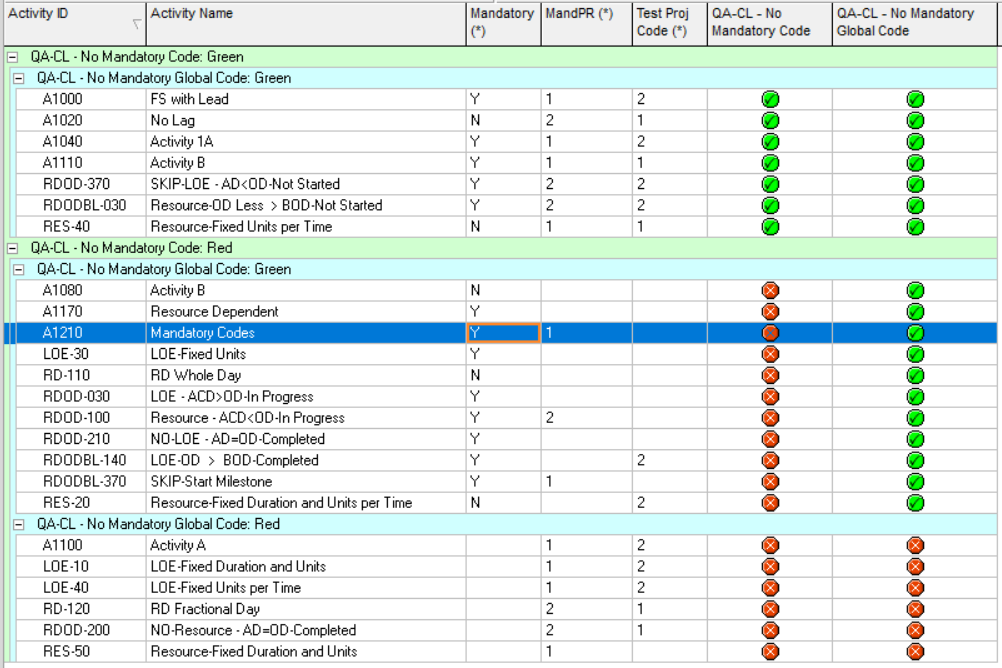 The user can filter/group and sort on the mandatory activity code values right in the activities tab to produce a quick layout that directs them to the issues to facilitate quick correction. Use your specific project codes to create a layout that works for your business. Don't forget – save your layout/reuse. This is a simple example of 3 mandatory codes - set up the codes you require as mandatory - a few or many more.