10 August 2017
This Job Site Really Needs Help!
Addressing Primavera System and Connectivity Issues
Over the last few years I have worked with many clients on turnaround projects in remote trailers on job sites that didn't have great connectivity. Now I am no techy, so I cannot pinpoint what causes the problem, but I know there is a problem when the coffee maker is the busiest place in the trailer. Now I am talking trailer coffee here folks, that stuff is gut rot at the best of times. If the planning team is hanging around, it is because they have been kicked out of Primavera P6 again!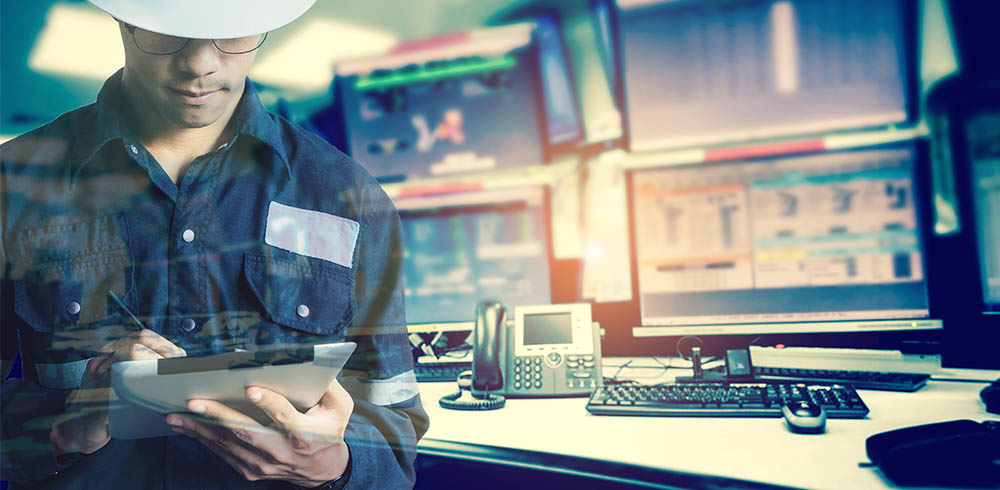 In the current economy the mere suggestion of financial spends to address system issues are something that will elicit gasps, face palms and shocked facial expressions, let alone a few choice words. But during one of these "extended coffee breaks" I did some number crunching out of curiosity on what the downtime costs really were.
Can you really afford not to address the system issues causing your team grief?
Say your team is planning a turnaround event. However, their access to the computer systems they rely heavily on to complete this task are far from solid. Your team members receive error messages on their computers, their access is often slow or patchy and they are kicked off the software regularly. The team could spend hours trying to gain access to their software systems, all to get the turnaround planning completed.
Let's think about the impact of this – In this example I will keep things scaled down and use round numbers.
Let's say on a weekly basis every planner and lead working on the turnaround planning encounter a minimum of .5 hours eaten up daily for the following reasons:
1. Logging back onto the system when it errors and kicks them off.


2. Having access or functionality issues addressed by IT when logging off and back on does not restore access and functionality (.5 hour for IT ticket resolution is in most cases low).
Let's do an evaluation based on a mere 8 months of turnaround advanced planning.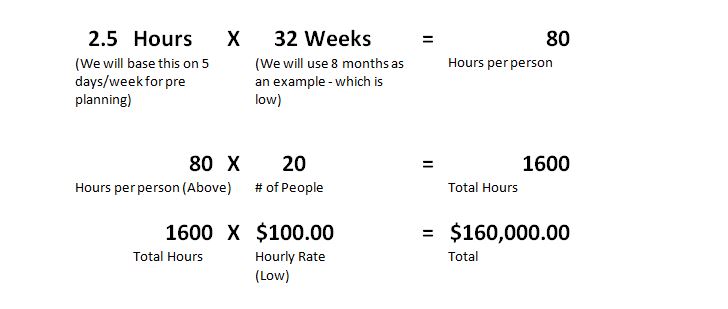 This small example uses very low numbers but the accumulated cost is high. The duration mentioned above is also too short for building a typical turnaround plan. The hourly rate for a vast number of cases is too low. However, the numbers, even with such low figures, speak for themselves. This example also does not include the cost of IT tickets! Have you done the math on what system issues are costing your project?
There are a number of other factors you could also incorporate here such as the effects computer issues can have on the people doing the work. This example is just to spark a discussion.
Can you afford to not consider giving your TA Team a stable software environment in which to plan and execute their turnarounds? Keep in mind that these numbers also do not address the cost of hours sunk into system issues during TA and the domino effect these problems have!
Are you looking for zero down time for your planning software as well as the availability of tools to help your team with their scheduling processes? If so, consider an Oracle Database Appliance (ODA).
Emerald's Primavera In-A-Box on the Oracle Database Appliance
Emerald has assisted a number of clients and has developed a plug and play system for Primavera applications known as Emerald's Primavera In-A-Box. This unique solution combines hardware, software, database, network and Emerald services all in one, giving you high availability for your Primavera applications while reducing complexity.
The box is engineered with no single point of failure and contains redundant components including servers, networking, storage, power and cooling, and many swappable components. The box is also engineered with no single point of failure. With the use of Oracle Active Data Guard and 2 appliances or Emerald's Cloud as the DR site, Emerald is able to provide a real-time failover feature if desired. To learn more please visit our product page or complete the form to request more information.