ZOHO-P6 Integration
When a new client request comes in, you can create a project from ZOHO CRM. For us projects come in several categories and we have task list templates ready to be used to create tasks to charge to.

Typically the first task list is Business Development. We kick off with that and assign the team working on the initiative.

We can then send the project, the task list, the tasks and the resources into P6. We can do that in one step or two depending on the task list development. In this case we have a good idea of the scope of work and were able to put it together with 2 task lists. So we can integrate bot the project and the WBS/tasks and resources right away. So we use a really simple user interface tight in ZOHO projects to kick this off into P6. We tell the integration to send both the project and WBS over.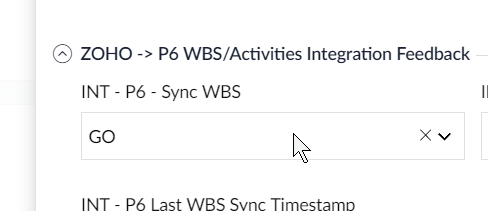 Once that is done, we can go into P6 and start actionining the work. We also get a message letting us know if there were any issues with the intgration, such as a duplicate project exisiting. If all is good, you should get a PASS message both for the project and for the WBS.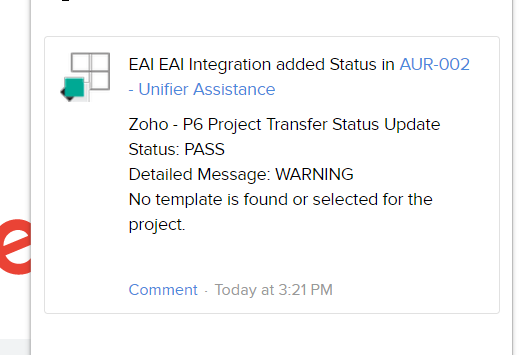 About the Author
Nicole's drive for success came at a young age growing up in a family of eight competitive swimmers. As treasurer and president of her high school, one could also say that leadership skills came naturally. Her love of teaching and helping others also developed early as swim instructor and lifeguard while she was studying Building Engineering at Concordia University in Montréal. After graduation, Nicole worked for 6 years in a forensic investigative role on project dispute avoidance and claims resolution cases for Revay and Associates and High-Point Rendel. Nicole learned early on in her career just how critical strong project management was to ensure project and corporate success.
To learn more about Nicole please refer to her executive profile.